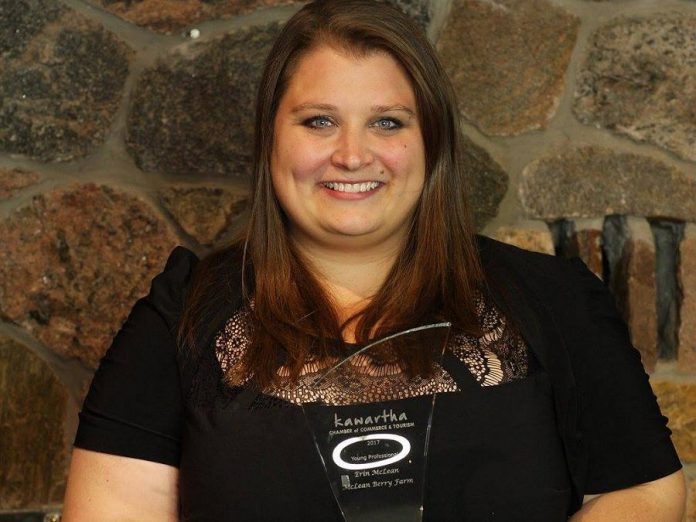 ---
2016-17 Annual Report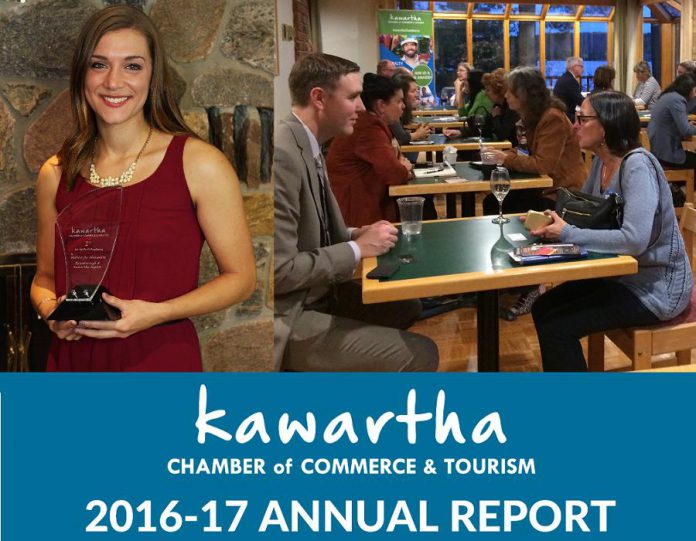 The Kawartha Chamber of Commerce & Tourism 2016-17 Annual Report is now available.
The report summarizes the Chamber's events, programs, and accomplishments from the 2016-17 fiscal year.
Hard copies will also be available for pick up at Chamber's Annual General Meeting on February 21st.
Chamber Annual General Meeting – February 21st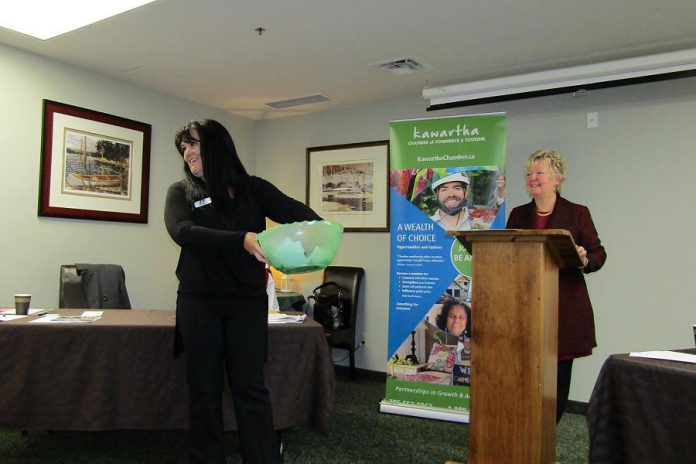 Join the Chamber for its Annual General Meeting on Wednesday, February 21st at The Village Inn.
Networking and refreshments will begin at 5 p.m., with the meeting beginning at approximately 5:30 p.m.
There is still time to register.
B.O.S.S. Young Professionals – March 20th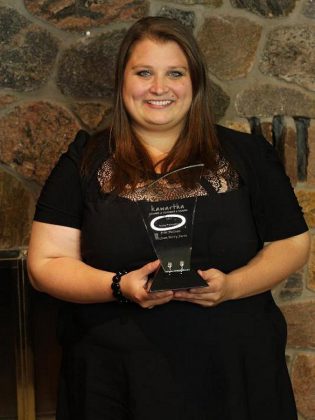 The next B.O.S.S. Business Owners Sharing Solutions session will focus on young professionals. The panel of young professionals includes Erin McLean of McLean Berry Farm. Erin is the Chamber's most recent Young Professional recipient, receiving the honour at the Chamber's Awards Gala in November 2017.
Erin wears many 'hats' in her successful business. From staffing to marketing to responding to phone calls, no day is ever the same. Responsible for all marketing, Erin has helped grow their social media accounts to thousands of followers. Erin voices all of their radio and TV.
Erin has this advice for other young professionals: "Try new things and don't be afraid to share ideas. Get involved in the business so you see the whole picture, and get involved in the community; but learn your limits."
Matt Logan of Logan Tree Experts will also be a panelist.
This BOSS seminar is being held at the Royal Canadian Legion Branch 77, 10 Nicholls Street, Lakefield from 7:30 to 9:30 a.m. on Tuesday, March 20th. A hot breakfast will be provided by Jack's Family Restaurant. Cost to attend is $15 for Chamber members and $25 for future members. Register now.
Welcome New Member
Perfect Balance Accounting
www.perfectbalanceaccounting.ca, 112 Queen Street, Lakefield, 705-652-6347
"We are dedicated to fast, accurate, and reliable service. Our Mission is to provide high quality services at an affordable cost and in a professional manner. Providing affordable, professional services in accounting, bookkeeping, payroll, government remittances, income tax and QuickBooks training."
Rural Women's Summit in Buckhorn – March 2nd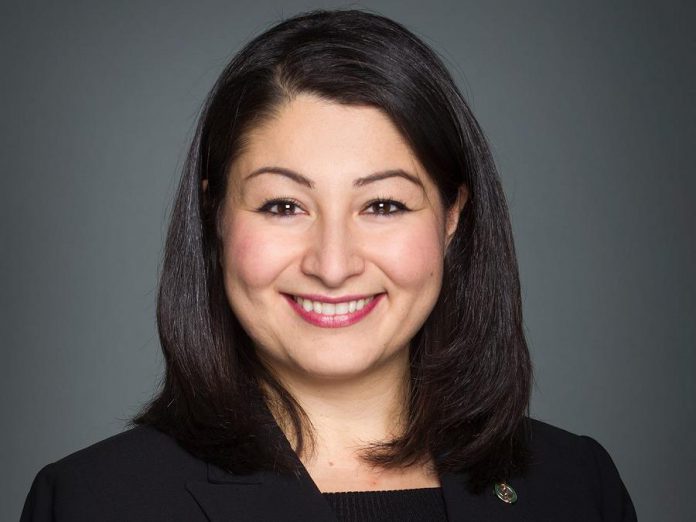 Empowering Women & Girls in Peterborough-Kawartha
The first annual Rural Women's Summit is taking place on Friday, March 2nd at the Buckhorn Community Centre from 2 to 8 p.m.
From 2 to 5 p.m., there will be an afternoon panel and participant dialogue, and from 5 to 8 p.m., the Honourable Maryam Monsef, MP Peterborough-Kawartha, will be the evening keynote speaker.
Networking and refreshments will be available throughout the day. Admission is free and all are welcome.
To RSVP for the afternoon panel, the evening speaker, or both, visit mmonsef.liberal.ca/events, call 705-745-2108, or email maryam.monsef@parl.gc.ca.
Red Tape Challenge: Tourism
The Province of Ontario wants to hear your thoughts on how to cut red tape and make it easier to do business in Ontario.
Participate in the Red Tape Challenge and help the province identify the business regulations that need to be updated, improved or eliminated. They are currently consulting on regulations that apply to the tourism sector, but welcome ideas from those who work in other fields.
Feedback Requested: Pupil Accommodation Review
In June 2017, Ontario launched its Plan to Strengthen Rural and Northern Education in which the Ministry of Education committed to revising its Pupil Accommodation Review Guideline (PARG) and Community Planning and Partnerships Guideline (CPPG).
The amended PARG will be posted to the ministry's website for six weeks, until March 23rd. After gathering further input, the final amended PARG will be released later in the spring.
All school boards and municipalities are encouraged to review the draft. Learn more.
Chamber Members Are Hiring
Lakefield Lions February Beat – February 24th
The Lakefield & District Lions Club is hosting a fundraising dance, "February Beat", at the Lakefield Legion on Saturday, February 24th.
The event runs from 8 p.m. to 12 a.m. and features the "True Confessions," a local four-member band playing music from the '60s and '70s.
Tickets are $20 and are available at the Chamber office, 12 Queen Street, under the town clock in Lakefield.
Public Meeting for Buckhorn Greenspace/Streetscape Design Plan
The Municipality of Trent Lakes Economic Development Committee invites you to attend a public meeting for the Buckhorn Greenspace/Streetscape Design Plan.
The meeting is taking place on Wednesday, March 7th from 7 to 9 p.m. in Hartley Hall at St. Matthews Church, 1937 Lakehurst Road, Buckhorn.
Everyone is welcome to attend this public meeting to learn about this exciting project, meet the project representatives and, most importantly, to provide input.
Municipality of Trent Lakes Rural Small Business Survey
The Trent Lakes Economic Development Committee would like to hear from all Trent Lakes small and home-based business operators/owners by filling out a survey.
They would like to learn more about your challenges as a rural business. By understanding business owners, Trent Lakes is hoping to develop workshops, networking partnership opportunities and program outreaches that will help your business.
Buckhorn Hydro Project Public Consultation Meeting – February 27
Peterborough Utilities Inc. is proposing the development of the Buckhorn Hydro Project between Buckhorn Lake and Lower Buckhorn Lake in the hamlet of Buckhorn.
A public consultation meeting will be held Tuesday, February 27th from 5 to 8 p.m. at Buckhorn Community Centre (1782 Lakehurst Rd., Buckhorn).
Notice of Public Consultation Meeting – Peterborough Utilities Inc. Dam 24 Hydro Project – February 28
Peterborough Utilities Inc. (PUI) is proposing the development of the Dam 24 Hydro Project on the Otonabee River in the Township of Selwyn.
Peterborough Utilities Hydro 24 LP (PUH) is a limited partnership with PUI and the Curve Lake Economic Development Corporation.
The project is located on the Trent Severn Waterway primarily on federal lands under the administration of the Parks Canada Agency (PCA).
PUH will be presenting information on the project and soliciting feedback from the public. A public consultation meeting is being held on Wednesday, February 28th from 5 to 8 p.m. at the Lakefield-Smith Community Centre in the Neils Pind Room.
For more information about the businesses and events listed above, please visit the Kawartha Chamber of Commerce & Tourism website at kawarthachamber.ca.
All photos supplied by Kawartha Chamber of Commerce except where noted.