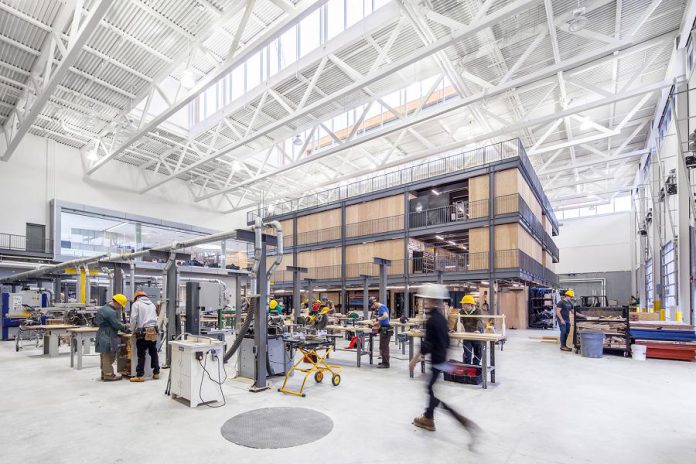 The Kawartha Trades and Technology Centre (KTTC) at Fleming College in Peterborough has received a 2018 design excellence award from the American Institute of Architects (AIA).
KTTC was one of 10 winners — and the only Canadian one — of the AIA's Education Facility Design Awards, announced by the AIA's Committee on Architecture for Education on April 13, 2018.
The Education Facility Design Award recognizes cutting-edge designs that enhance student learning.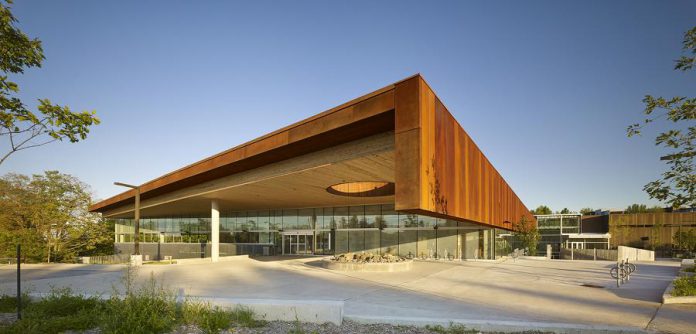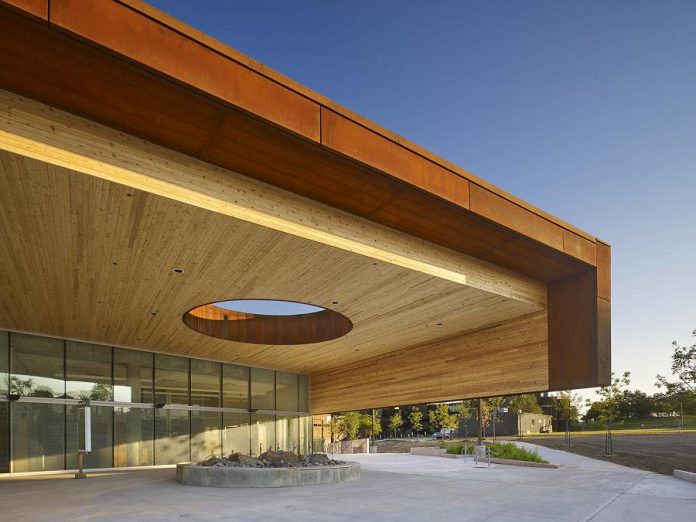 To be eligible for the award, an architect must demonstrate exemplary practice and the design must meet a host of criteria, including enhancing learning in classrooms, balancing function with aesthetics, establishing a connection with the environment, being respectful of the surrounding community, demonstrating high-level planning in the design process, and integrating sustainability in a holistic fashion.
The 87,000-square-foot KTTC, which opened in September 2014, was designed by international architecture and design firm Perkins+Will.
The building houses trades and technology programs including carpentry, plumbing, electrical, welding and heating, refrigeration and air conditioning, as well as programs such as Graphic Design – Visual Communication.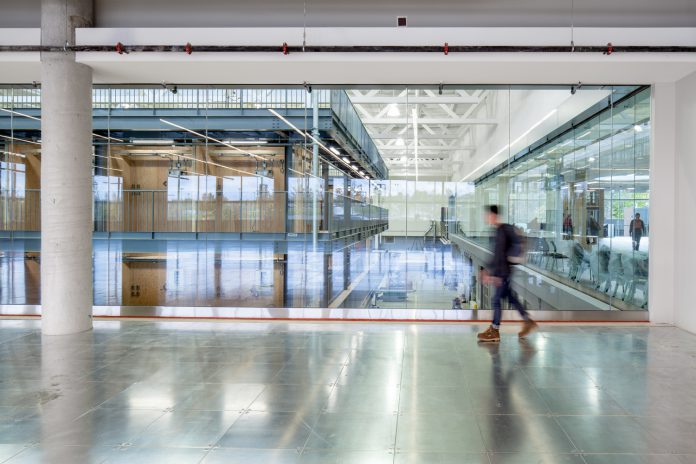 "The Kawartha Trades and Technology Centre is a beautiful, light-filled space that, we believe, has attracted more non-traditional students to the trades," says Maxine Mann, Dean of the School of Trades and Technology at Fleming College.
"The flexible, multi-disciplinary design of the learning spaces allows for better integration of the trades, similar to a real-world work site, and ensures students are prepared to work in all types of settings whether it's residential, industrial or commercial."
The AIA's project description states that the KTTC "brings together theoretical teaching and applied learning in a dynamic new environment that emphasizes program visibility, technology and collaborative learning."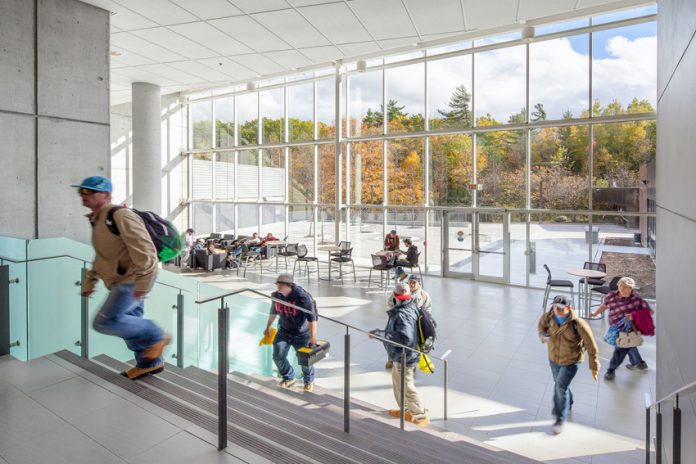 "Connected to the existing main social and academic building, the KTTC houses SMART classrooms, faculty offices and administrative spaces, as well as teaching workshops, bulk project storage, and a 27,000-square-foot flexible multi-disciplinary project space called the 'learning factory.'
"Inside, on the upper level, a large common area with WiFi enabled lounge areas, chalkboard walls and presentation areas overlook the central Learning Factory, offering a dynamic venue for users of the building and campus alike. Organized in a split level that engages the topography of the site and conceived as two interlocking, shed-like volumes, the building's form is loosely derived from an industrial typology.
"A cladding of Corten steel and fibre-reinforced cement panels reinforces this theme, presenting a distinctive new face to the campus that blends harmoniously with the natural surroundings. Aligned with the main north-south axis of the campus, the building is conceived as a new gateway inviting pedestrian movement from the adjacent student residences and Sport and Wellness Centre."