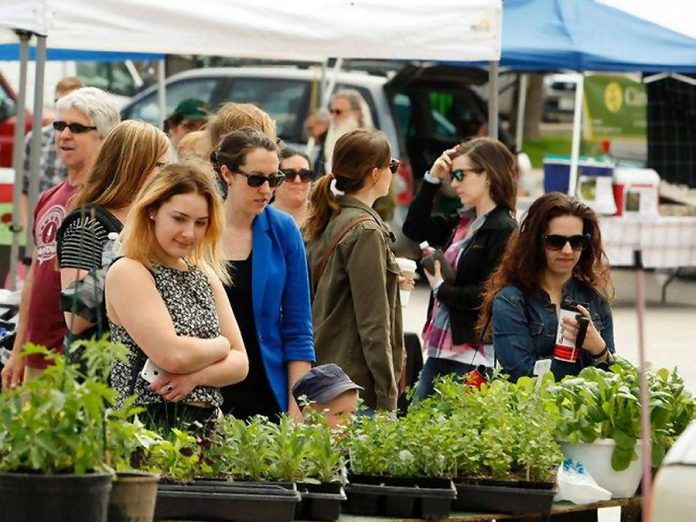 Wednesday (May 2) is the opening day of the Peterborough Downtown Farmers' Market for its 21st season.
Previously located in the Louis Street Parking Lot off of Charlotte, the market's location is moving slightly to accommodate construction of the new urban park at Louis Street.
This year, the market will be located right on Charlotte, which will be closed to traffic between George and Louis Streets to make the market pedestrian friendly.
The market opens at 8:30 a.m. and runs until 2 p.m. every Wednesday until October 31st.
Other than the market and vendors location (see map below), the producers-only market will continue as it has in the past, where shoppers can buy directly from farmers, growers, bakers, and more. As always, seasonal produce, meats, cheese, fresh flowers, baked goods, art, plants to grow, coffee, and lunches to go will be available.
Along with monthly special events showcasing seasonal bounty, guest chefs will provide samples, on-site cooking demonstrations, and innovative ideas on using market products throughout market season.
To learn more about the Peterborough Downtown Farmers' Market's policies, regulations, vendors, seasonal produce, special events, and more, visit www.ptbodowntownmarket.com.
2018 Vendor Map