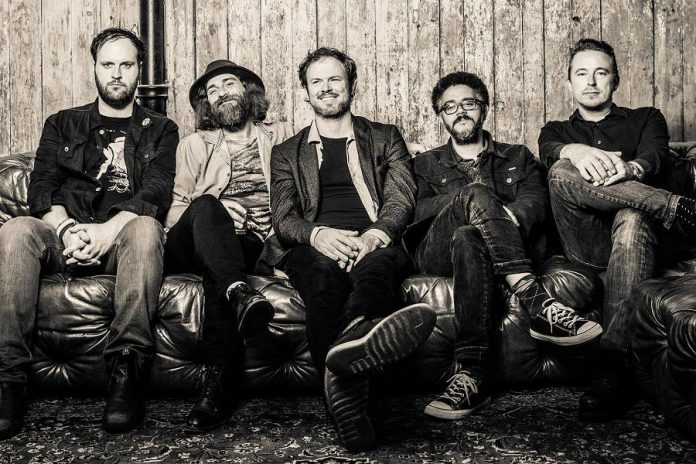 Want some '80s New Wave with your country? Have a thing for the music of Prince, Bob Seger, or Lady Gaga? Maybe you just want to rock out with The Trews or Big Wreck?
If so, Del Crary Park is the place to be this summer.
Peterborough Musicfest announced its 2018 summer concert series lineup on Tuesday (May 15): an 18-date feast for the ears which includes back-to-back shows by 1980s English new wave/synth pop hitmakers A Flock of Seagulls and Howard Jones.
While two dates are yet to be filled — the Saturday, June 30th festival series opener and the Wednesday, August 8th performance — the following acts were announced before a large gathering at The Silver Bean:
Saturday, June 30 – Starship featuring Mickey Thomas (psychedelic rock)
Sunday, July 1 – The Jerry Cans (Inuit folk)
Wednesday, July 4 – The Trews (alt rock)
Saturday, July 7 – Magic! (reggae)
Wednesday, July 11 – A Flock of Seagulls (new wave)
Saturday, July 14 – Howard Jones (synth pop)
Wednesday, July 18 – Big Wreck (rock)
Saturday, July 21 – Wintersleep (indie rock)
Wednesday, July 25 – Scott Helman (pop)
Saturday, July 28 – The Reklaws & Tebey (country)
Wednesday, August 1 – JJ and The Pillars & Dwayne Gretzky (multi-artist tribute)
Saturday, August 4 – The Funk Frequency (Prince tribute)
Wednesday, August 8 – Alan Doyle (folk rock)
Saturday, August 11 – Against The Wind (Bob Seger tribute)
Wednesday, August 15 – Terri Clark (country)
Saturday, August 18 – The Legends Tribute (Adele/Lady Gaga/Paul McCartney tribute)
Wednesday, August 22 – Bobby Bazini (folk soul)
Saturday, August 25 – Classic Albums Live: CCR Chronicle Vol 3. (tribute)
[Editor's note: This story has been updated to include the June 30th and August 8th acts, announced on June 1, 2018.]
VIDEO: "Ukiuq" – The Jerry Cans

"Can you believe it? Season 32!" shouted Musicfest general manager Tracey Randall, noting this year's festival is being supported by 130 sponsors — 17 of those new.
"Peterborough is still offering free music to the community, one of the very few not-for-profits that runs concerts all summer long in Canada. No fence locking down Del Crary Park, no turnstiles to get in and no $200 concert tickets."
Although entering her sixth summer as Musicfest general manager, Randall said later that her excitement prior to the lineup reveal is as off the charts as it was in year one.
"I barely sleep … the last two months have been really hectic," she said, noting she has to secure sponsorship dollars before she knows what she has to spend on acts.
VIDEO: "Dancing in the Dark" (Bruce Springsteen) – Dwayne Gretzky

A huge challenge for her, and one that seems to be more arduous to overcome each year, are radius clauses that often come into play. If an artist is playing a ticketed event within a 100-mile radius of Peterborough, that artist is prevented from playing a free admission Musicfest show.
That, notes Randall, eliminates off the hop some acts she was eyeing for the Fred Anderson Stage.
As for the yet-to-be determined opening night act, Randall is hopeful that will be nailed down soon. She's set a target date of June 1st to make that announcement. Meanwhile, an announcement regarding the August 8th show is imminent.
"We have to have a diverse lineup," noted Randall.
"The last few years we've tried to get a younger demographic out to the park. Our regulars are going to be there no matter what — the 50 to 70 year olds. We're trying to reach out to 30 to 45 year olds. We've done that this year … you can see that in the lineup."
VIDEO: "I Cheated On You" – Terri Clark

For his part, Musicfest board chair David Feeley said "there's a good mix" in the lineup, pointing specifically to the Canada Day concert featuring The Jerry Cans.
"Throat singers: how much more Canadian can you get than that? It's an art form but it's good entertainment. From a diversity standpoint, a legend like Terri Clark coming, what more can you ask for."
Feeley added there are positives heading into the 32nd season, but challenges loom as well.
"The community is still fully behind what we're doing. It's supporting with sponsorships and volunteering. That's growing. But there are so many venues now with so many concerts, which is fine because we're still free, but radius clauses are a challenge. We really need to step on that a little bit but it's hard. It really limits options for our stage."
Feeley is quick to credit both Randall and Musicfest marketing/sales co-ordinator Tashonna McDougall — the only two paid staff — for making it all come together each summer.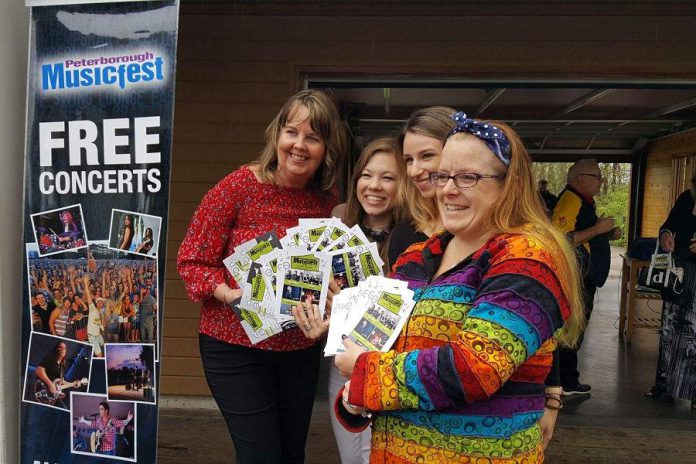 "I don't know if you've heard the adage about a duck floating along the water and how peaceful it looks, but if you look underwater it's just going like hell. That's the way Tracey operates.
"You know if you get a call from Tracey and she has a concern about something, she has a reason to be. She's got a handle on the event side of Musicfest as well as the business side. Her and Tashonna have gelled so well."
For more on the 2018 Peterborough Musicfest season, visit www.ptbomusicfest.ca