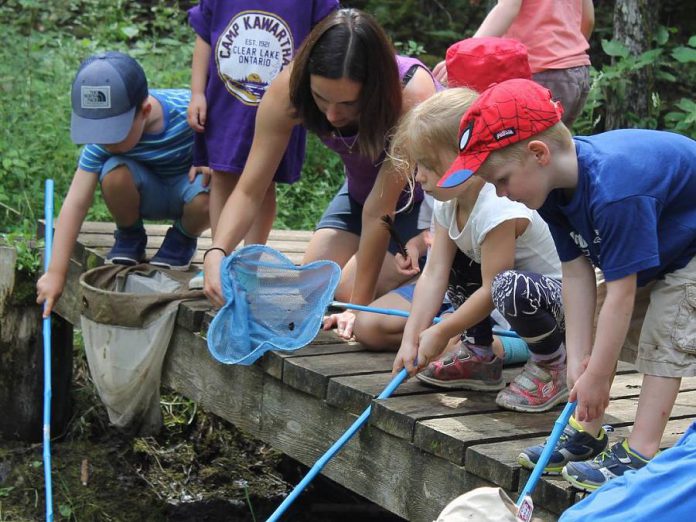 ---
President's Notes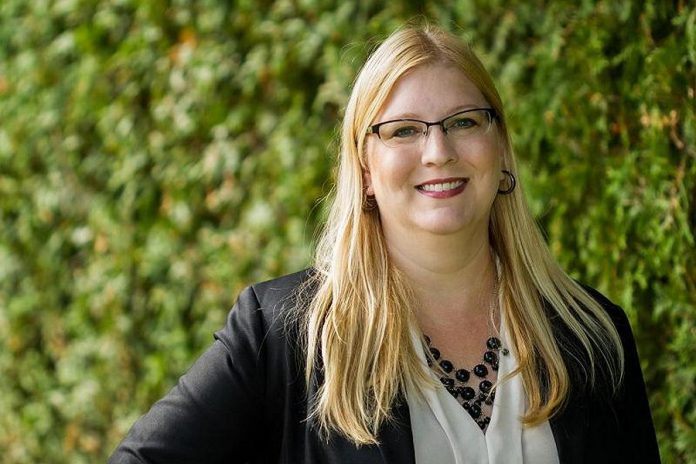 Shopping season is in full swing!
One of the perks of my job as a consultant is getting insights into what sectors of the economy are growing so I can help businesses and organizations to develop strategies to grow their market share.
According to Stats Canada, the retail sector in Canada grew by 10.8 per cent between March 2017 and March 2018.
Specialty food retailers saw an increase of 9.1 per cent. This is a trend that continues to rise — tourists and day-trippers seek out farmers' markets, roadside stands, and browse downtown retailers for something special to add to their recipes. We are proud to have several Chamber members that offer a #WealthOfChoice for #LocalFood — visit our Food & Beverage directory listing.
The retail sector is vital to our #LocalEconomy with plenty of #JobOpportunities for all ages and experience levels. Did you know that the Workforce Development Board features a Labour Market Gateway that lists the highest demand occupations in our region? Learn more.
Summer is the busiest time for the majority of our members. We have hired summer students to give directions and make referrals for the best places to shop, grab something to eat, and explore the area. Chamber Members are invited to drop off brochures and information at the Chamber office (under the town clock) in Lakefield for display as space allows.
If you are hiring summer staff, consider having them enroll in the free "Customer Service Excellence" online course offered by RTO8 — the regional tourism marketing organization for Kawarthas Northumberland.
Beginning Canada Day Weekend, the Chamber office will be open seven days a week until the end of August!
Business After Hours Woodview Hop – Wednesday, June 13th, 5 to 7 p.m.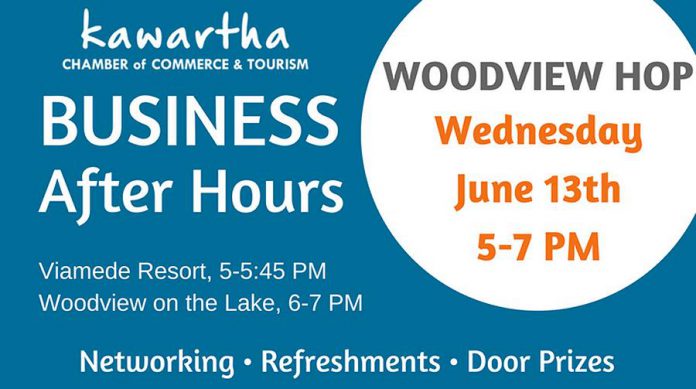 The Chamber is Working Hard to Promote its Members and Region
The Kawartha Chamber is closing in on 3,500 followers on its social media platforms. Mention the Chamber in your posts or use the hashtags #KawarthaChamber and #WealthofChoice.
The Chamber will help increase your engagement by liking, sharing, or retweeting. Do the same for the Chamber to help grow the reach and awareness of its member businesses and communities.
Send your member news to info@kawarthachamber.ca to be shared on the Chamber's social media pages.
In addition, the Chamber website received over 6,000 page views in May, with the business directory as the most visited page on the site. That is over 6,000 views of the Chamber's standard and select member's rotating website ads, and many of the visitors searching through member listings.
You can also send your upcoming events to info@kawarthachamber.ca to be posted on the Chamber's events calendar, or you can post them yourself if you prefer through your Member Information Centre login.
Earn Your Chamber Membership for Free
Did you know you could earn your Chamber membership for free? Here's how;
Pay your membership dues within 30 days of the invoice date and be entered into a draw for a free membership next year (to be drawn at the AGM).
Refer a new member and once they have paid, you will earn 10 per cent off next year's membership dues. Refer 10 new members and yours is free!
For more information, contact the Chamber office at 705-652-6963 or email membership@kawarthachamber.ca.
The Chamber Discusses Mental Health in the Workplace
The Chamber recently hosted a Business Owners Sharing Solutions (BOSS) session on mental health in the workplace, organizing an expert panel to educate attendees: Ashley Challinor (Ontario Chamber of Commerce), Jack Veitch (Canadian Mental Health Association, Halliburton, Kawarthas, Pine Ridge), and Dave Pogue (Team 55 Tackling Suicide Awareness).
Over 45 members and future members attended to hear how issues of mental health can be addressed and mitigated in the work environment. The Chamber's experts did not disappoint, providing excellent information on various techniques, programs, and resources that business owners, organizations, and individuals can access.
For more information on mental health in the workplace, read the Chamber's full blog article.
For information on Chamber programs like BOSS, go to kawarthachamber.ca.
The Chamber thanks its Professional Development Sponsor: Lynn Woodcroft, Sales Representative, Royal LePage Frank Real Estate.
Peterborough County Considering Elimination of the Vacant Unit Rebate
The County of Peterborough is considering elimination of the Vacant Unit Rebate Program by December 31, 2020. The program applies to vacant commercial and industrial properties, and provides landlords with a tax break for properties with no current tenant.
A public meeting will be held on this issue prior to its elimination and the date will be communicated to the public in advance.
The meeting will likely occur before the end of September 2018. The Kawartha Chamber will provide the date of this meeting, as well as any other pertinent information, when it is made available. Read the council minutes (Item 10 g).
OCC Rapid Policy Updates on Major Provincial Party Platforms
The Ontario Chamber of Commerce (OCC) has released its Rapid Policy Updates for all the major party platforms.
The OCC Rapid Policy Updates provide an overview of each the party's platform highlights, followed by an analysis based on the OCC's policy recommendations platform "Vote Prosperity".
Vote Prosperity is a thoroughly researched platform that provides recommendations on improving the global competitiveness of Ontario businesses, building healthy communities, fostering job growth, and improving government accountability.
Read the analysis of each party's platform.
The Ontario Chamber would like to encourage all members to consider the recommendations and analyses, and vote for prosperity on June 7th.
Keeping Business at the Forefront With Local MPP Candidates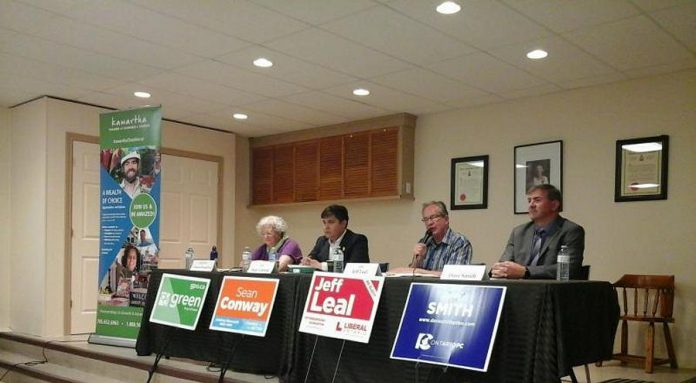 The Kawartha Chamber hosted an all-candidates meeting on Wednesday, May 23rd.
Moderator David Goyette asked pre-submitted member questions to the candidates on various subjects, including the cost of housing, the shortage of skilled trade apprenticeships, and the high cost of doing business in Ontario.
After the moderated portion, members of the audience were able to ask their questions.
There were some interesting and insightful questions asked both during the moderated and audience Q&A portions. Recordings of both portions are available in the video section of the Chamber's Facebook page.
Special thanks go to the Lakefield Legion for providing the space for this event.
Chambers Of Commerce Group Insurance Plan
The Chambers of Commerce Group Insurance Plan is one of the amazing discounts that the Kawartha Chamber offers to members. Visit the Member Discounts page to find out more about this and other great offers.
Death by 130,000 Cuts: Improving Canada's Regulatory Competitiveness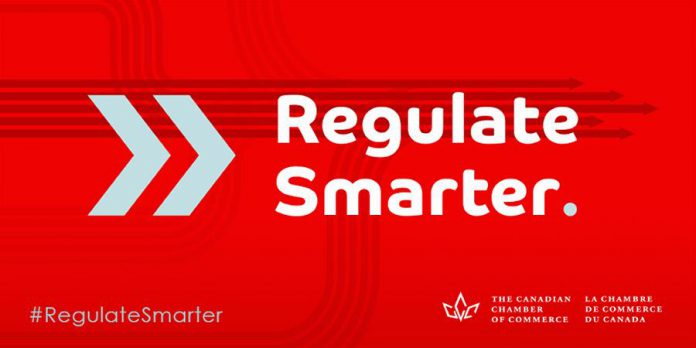 The Canadian Chamber of Commerce has released a report as part of its "Regulate Smarter" campaign called Death by 130,000 Cuts.
The complexity of Canada's regulatory system has created a costly and uncertain environment in which to run a business. Increasing compliance costs and inefficient, unpredictable regulatory processes negatively impact business productivity, innovation, and ultimately Canada's economic growth.
The report outlines the shortcomings in federal regulatory policy, and how elected officials, regulators, and businesses can work together to fix it. Read the full report.
Standard Member Spotlight
Camp Kawartha Welcomes Summer with Annual Surf 'N' Turf Gala Dinner & Auction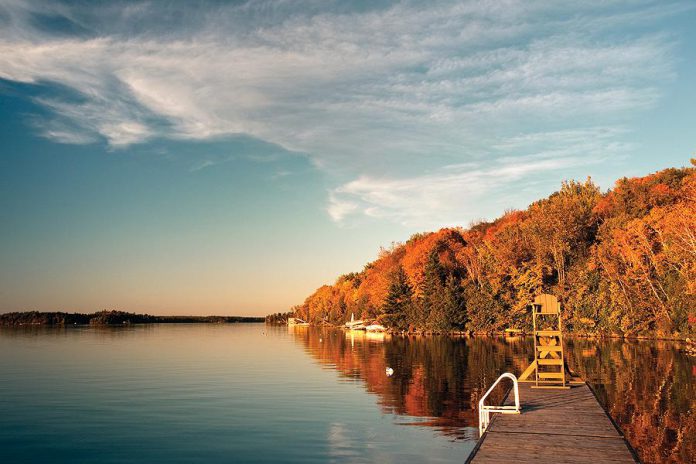 As a charity, Camp Kawartha conducts events that not only raise their profile, but also generate funds to sustain their programming and services.
2018 marks the 29th anniversary of the popular Surf 'n' Turf Gala Dinner & Auction set for Saturday, June 23rd.
Funds raised at the event provide children and youth opportunities to participate in all that a camp experience can offer — new skills, new adventures, new friends &mdash and inspire them to be positive stewards of the environment in all its forms.
Please plan to attend and connect with over 250 guests from Clear and Stoney Lakes, as well as Douro and Selwyn Townships, Peterborough business leaders, and government officials. Tickets are $175 per person.
Visit kawarthachamber.ca to register and for more information. For sponsorship opportunities, please email Susan at philanthropy@campkawartha.ca.
Chamber Offers Preferred Rate on Merchant Services Through First Data
Did you know the Kawartha Chamber offers an affinity program with First Data Merchant Services, offering you discounted rates on Visa, Mastercard, and Interac?
Basic rates are Visa 1.44 per cent, MasterCard 1.46 per cent, and Interac $0.05 (additional fees apply.) First Data guarantees to lower your overall cost of credit card payment processing. Also available through First Data: SMART Point of Sale Terminals.
For more information on this and other great Chamber offers, visit the Member Discounts page.
Go Green, Save Money with Know Your Power
Did you know that the Ontario Chamber of Commerce provides energy efficiency incentives for our member businesses and organizations?
The Know Your Power program offers a variety of cost-subsidizing incentives for businesses to reduce their electricity and natural gas consumption. There are incentives for energy audits, to retrofit existing buildings, and to incorporate efficiency into new constructions. There are even incentives for some businesses to hire an Energy Manager.
Find our more at the Know Your Power website.
Also, businesses can access additional energy programs through the Green Ontario Fund. This fund offers incentives for small and medium-sized businesses, as well as for larger organizations.
For more information about the businesses and events listed above, please visit the Kawartha Chamber of Commerce & Tourism website at kawarthachamber.ca.
All photos supplied by Kawartha Chamber of Commerce except where noted.