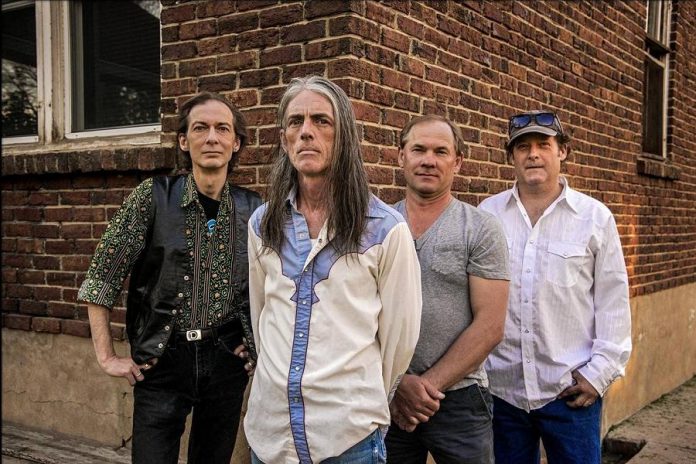 June is always a fabulous month full of beautiful weather and excellent music in Peterborough and the Kawarthas. While there are still shows inside at venues across the region, some regular outdoor shows begin to kick-off during summer's first month as well.
Here are my picks for June:
---
Live and Local Lunches in downtown Peterborough on Fridays during June
Peterborough's Downtown Business Improvement Area continues its new musical tradition of Live and Local Lunches series this summer.
The concerts take place in the courtyard of Peterborough Square (corner of Water and Charlotte Streets) on Fridays from noon to 1 p.m.. The idea is for local folks to bring a bagged lunch or get some food from one of the great downtown restaurants and check out some great local music as the weekend approaches.
This June, the entertainment includes The Fabulous Tonemasters on June 8th, Emily Burgess on June 15th, Paper Shakers on June 22nd, and Robin Hawkins (son of the great Ronnie Hawkins) on June 29th.
VIDEO: "Til I Get To Call You My Own" – Emily Burgess

Broken Harmony at The Red Dog Peterborough on June 8 and and at The Arlington in Maynooth on June 9
Local guitar player and singer-songwriter Brandon Humphrey paid his dues touring across Canada for several years with Chris Culgin and playing in a pretty large roster of other bands in Peterborough. On June 8th and 9th, he and his band Broken Harmony will release their very first album Time Will Tell.
The June 8th show takes place at The Red Dog The Historic Red Dog Tavern (189 Hunter St. W, Peterborough, 705-750-1710) and the June 9th is closer to Brandon's hometown of Bancroft at The Arlington Pub (32990 Highway 62, Maynooth, 613-338-2080), with start times of both shows around 9 p.m.
Broken Harmony always delivers a high-energy and high-calibre performance. Tickets for either show are $10 and are available in advance at ticketscene.com or at the door of each venue.
VIDEO: Broken Harmony on The Wolf
Little Fire and Softie at The Garnet in Peterborough on June 9
Folk and rock will collide on Saturday, June 9th at The Garnet (231 Hunter St. W., Peterborough, 705-874-0107) when Little Fire and Softie perform.
Little Fire is a band fronted by Sue Nelson, formerly of The Loud Sisters and Scratch. Their music has some flavours of '60s rock, but also has a certain unique sound. Perhaps you could say indie for adults (or adult alternative).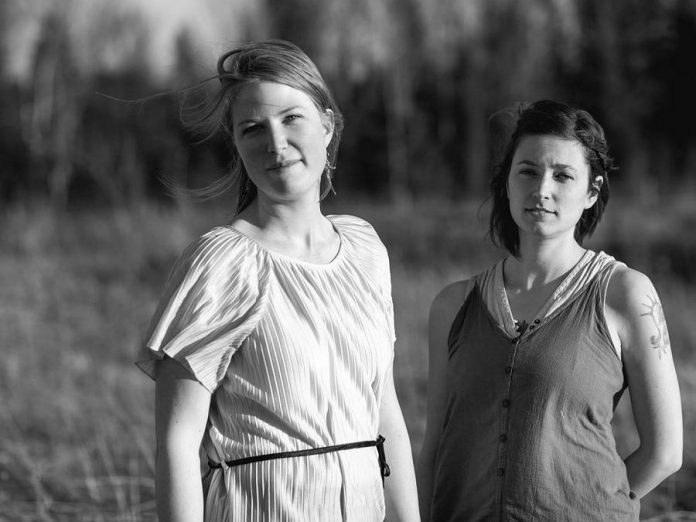 Softie is one of Peterborough's newest acts featuring Alisha Embury on guitar and vocals and Ashton Swinnerton on fiddle and vocals. Their music is ethereal and meaningful.
The show begins around 5 p.m. and you can pay at the door.
Catfish Willie and the Buckle Busters at The Black Horse in Peterborough on June 10
It's a Peterborough institution: Catfish Willie and the Buckle Busters are at The Black Horse Pub (452 George St. N., Peterborough, 705-742-0633) for a matinee on Sunday, June 10th.
Western swing tunes are performed by a crackerjack band fronted by Catfish Willie. There is no cover for the show and it begins at 3 p.m.
Lots of fun to be had by all!
VIDEO: Catfish Willie and the Buckle Busters

Nick Faye & The Deputies, Hello Delaware, and Nick Ferrio at The Garnet in Peterborough on June 12
Something musically wicked this way comes on Tuesday, June 12th, when a three-headed monster of a show featuring artists from a few corners of Canada hits The Garnet (231 Hunter St. W., Peterborough, 705-874-0107).
Nick Faye & The Deputies from Saskatchewan bring their indie/folk mix, Hello Delaware from Nova Scotia brings her wicked cool tunes, and local songster Nick Ferrio rounds out the night.
Tickets are available at the door and are $10 or pay what you can. The show begins around 9 p.m.
VIDEO: "Hold Me Back" – Nick Faye & The Deputies

VIDEO: "I Never Asked" – Hello Delaware

VIDEO: "Hide My Love" – Nick Ferrio

Live Music on the Boardwalk at Elmhirst's Resort in Keene on Tuesdays during June
Elmhirst's Resort (1045 Settlers Line, Keene, 705-295-4591 or 800-461-1940) continues its popular Live Music on the Boardwalk series this summer. Every Tuesday night from 6:30 to 9 p.m. there will be an excellent Texas-style BBQ and great music.
On June 12th, it's one of Elmhirst's favourite acts, local blues gurus the Al Black Trio. Then, on June 19th it's Johnny and Jane, who sing tunes from soul to blues to classic rock. On June 26th, it's Fred Stillman and his band.
There is no cover and the shows are open to the public.
VIDEO: Al Black Trio at Elmhirst's Resort

Jesse O'Brien and Chris Caddell at the Dominion Hotel in Minden on June 16
A couple of Canadian blues legends hit the Dominion Hotel (113 Main St., Minden, 705-286-6954) on Saturday, June 16th when Jesse O'Brien and Chris Caddell bring a bad case of the blues to town.
The guitar and keyboard masters both tour the country in the Colin James Band. O'Brien is one of Canada's most sought after keyboard players, having performed with Ronnie Hawkins, Cowboy Junkies, Levon Helm, Lee Harvey Osmond (Tom Wilson), Steve Strongman, and more. Caddell has a number of projects on the go, including being music director for the Sass Jordan Band and performing in his own band The Wreckage.
Tickets are $20 and are available on Eventbrite. The show begins at 8 p.m.
VIDEO: "Same Old Blues" – Jesse O'Brien and Chris Caddell

Micah Barnes at Showplace in Peterborough on June 23
On Saturday, June 23rd, cabaret-style singer and performer Micah Barnes returns to Peterborough for an intimate show of jazz in the Nexicom Studio at Showplace Performance Centre (290 George St. N., Peterborough, 705-742-7469).
The award-winning Barnes began performing the cabarets and jazz clubs of Toronto while still a teenager, and became a well-known singer-songwriter on the Queen Street scene before joining a capella/pop act The Nylons and touring the world.
For his solo career, Barnes returned to his cabaret and jazz roots with New York Stories, an homage to the legendary jazz music of New York City. He's currently recording a new album that will transport listeners back to the days of the legendary Las Vegas showrooms with songs first recorded by Sammy Davis Jr, Tony Bennett, Nat King Cole, Mel Torme, and Frank Sinatra.
Barnes will be performing his "New York Stories" at Nexicom Studio. Tickets are $30 and can be purchased online at www.showplace.org.
VIDEO: "New York Story" – Micah Barnes

Jr. Gone Wild at The Red Dog in Peterborough on June 25
One of Canada's original cowpunk bands, Jr. Gone Wild is returning to Peterborough for the first time in a long time. The band will bring their alt-country (with emphasis on the alt) sound to the stage on Monday, June 25th at The Historic Red Dog Tavern (189 Hunter St. W, Peterborough, 705-750-1710).
Jr. Gone Wild was formed in the 1980s and performed into the 1990s, taking a long hiatus in 1995 until reforming five years ago with Mike McDonald, Dove Brown, Larry Shelast, and Steve Loree.
Opening the show will be Mayhemingways. The show will be an early one, with Mayhemingways on at 8 p.m. followed by Jr. Gone Wild at 9 p.m. Tickets are $10 and are available in advanced at Ticketscene.
VIDEO: "Barricades (The Hockey Riot Song)" – Jr. Gone Wild