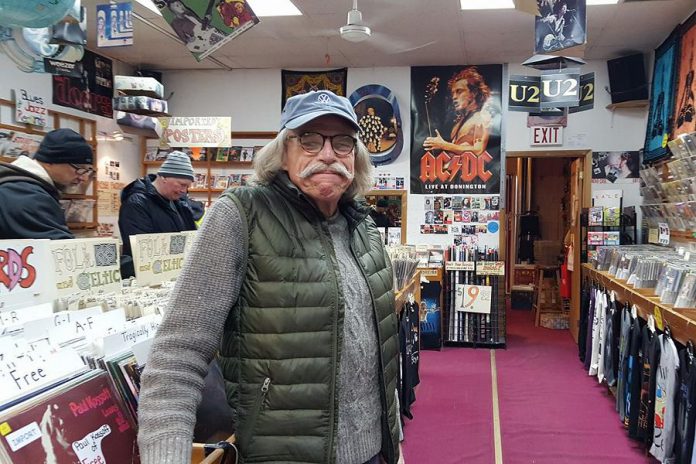 Peterborough's live music fraternity, still feeling the effects of last November's passing of guitarist Jan Schoute, has been dealt another blow.
Don Skuce, the former owner of Ed's Music Workshop and the guitar go-to guy for countless musicians, died Sunday (June 10) at age 66.
A cancer survivor, Skuce was first diagnosed with multiple myeloma in January 2012 — less than a year after he retired from his landmark shop at Park and McDonnel streets.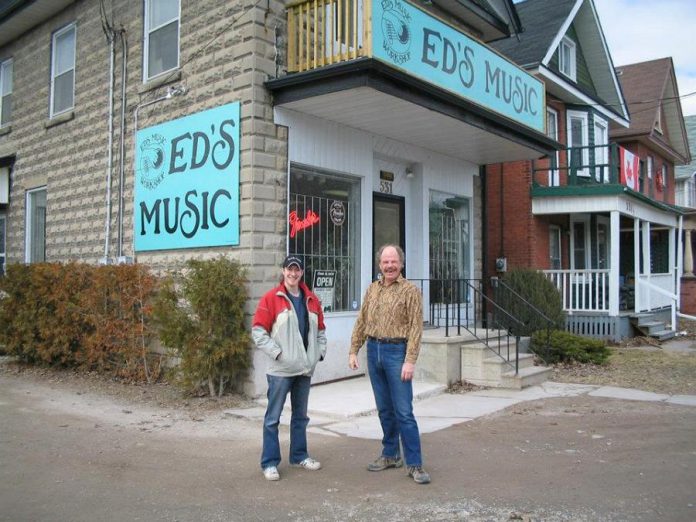 He recently developed pneumonia after undergoing stem cell treatment in Kingston and was transported to Peterborough Regional Health Centre on Friday, June 8th.
He's survived by Karen Page, his wife of 41 years.
"It's just a shock, that's how disposable our lives are … you just never know," says longtime Peterborough musician Gailie Young of Rick & Gailie fame.
"I went to Ed's back when my father was still alive. That was the original Ed's, before he put the store there on McDonnel (at Park Street). Don was an amazing man. I just loved him. He was a genuine soul and a genuine peace guy. If you were his friend, you knew it. He was the real deal."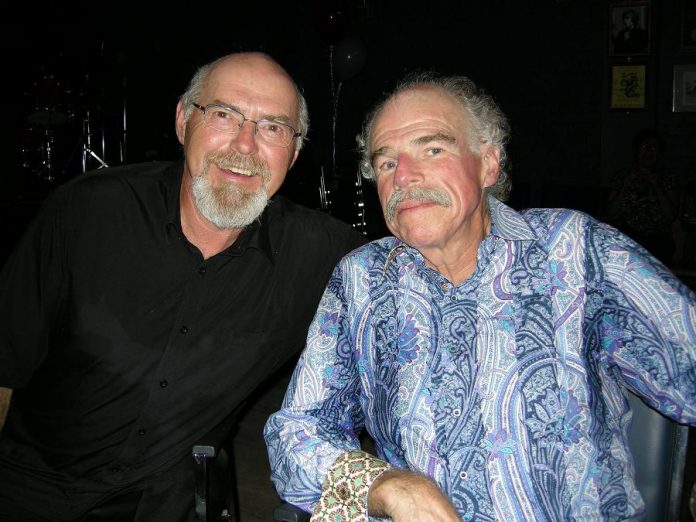 Young relates the last time she saw Skuce was at one of the Blues Jams at Dr. J's.
"He saw me and came running over and gave me a great big hug. He was an excellent musician. I was always trying to get him to come out do some Neil Young at Crash 'n' Burn (Monday night at The Black Horse) but he was too nervous and said he couldn't do it."
Young notes Schoute's passing last fall combined with Skuce's death has really hit home for her, what with Rick recovering from his own battle with cancer.
"It's just one thing after the other. We're all in that age group. We're only here for a short time. It could be any day for any one of us."
VIDEO: Don Skuce at Maar's Music
A special message from good guy & guitar guru Don Skuce

We've been waiting for an otherwise dull day to share this special video of Don Skuce. Don generously offered to record this video when he came by to pick up his new Guild guitar (late March 2018). The whole crew at Maar's Music is thankful to Don for his kind words. It's our privilege to have him as a customer now that he's retired. Don has an encyclopedic knowledge of guitars & amps and we hope to have the privilege of a "Gear chat" video in the near future!

Posted by Maar's Music on Saturday, April 14, 2018
Terry Guiel, meanwhile, says his relationship with Skuce goes back some 35 years.
"I remember going to Ed's as a young musician and getting my first real guitar — an old Guild Jumbo guitar — and it was kid of like an a-ha moment," relates Guiel.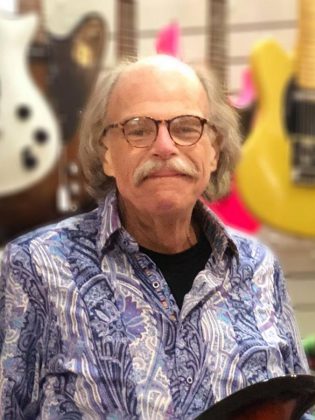 "The fun part with Don was the stories. You'd go in to pick up your guitar, or drop it off, and there was always an interesting story. He's very well known for that big smile behind that big moustache. It was nice to see cancer didn't take that smile away. You could tell he enjoyed life. I never knew an angry moment from him. He rolled with the punches with a big smile."
Guiel describes Skuce's private collection of guitars as "what Heaven would look like for a guitarist … literally wall-to-wall classic guitars of every make and model. No one knew more about guitars than Don Skuce, that's for sure.
"I'll miss the random encounters I had with him downtown but I've still got that first guitar he sold me. I'm probably going to hold it a little more preciously now. Now there's a little bit more of a story behind that old Guild."
Many heard about Skuce's passing early Monday morning via Facebook. Comments were quick in coming, many of them from musicians who frequented Ed's Music Workshop over the years.
"Always a great supporter of working musicians, Don would always set work aside to fix you up for a gig," wrote Washboard Hank, with Nick Ferrio noting Skuce "was one of a kind."
"I just ran into Don at Moondance this past February after (Moondance owner) Mike Taveroff announced he was closing the store," says kawarthaNOW publisher Jeannine Taylor. "Don told me he just changed his medication and he was feeling good. I can't believe he's gone."
Skuce is survived by his wife Karen Page, his sister Rosemary Menard, his brother-in-law Dan Page (Karen), and his nieces Laura Menard and Siobhan Page.
A celebration of Skuce's life will be held from 1 to 4 p.m. on Sunday, June 24th at Comstock-Kaye Life Celebration Centre (356 Rubidge St., Peterborough). There will be food, refreshments, and the opportunity to enjoy the company of friends while sharing memories of Don Skuce.
In memory of Skuce, the family has requested donations to the Peterborough Musicians Benevolent Association (no receipts are available) or the Canadian Cancer Society. Online condolences can be made at www.comstockkaye.com.