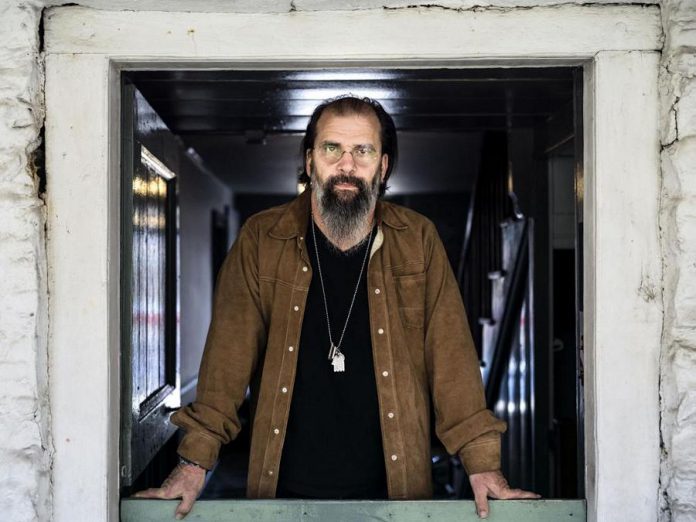 "You can please some of the people all of the time, you can please all of the people some of the time, but you can't please all of the people all of the time."
If English poet John Lydgate's words aren't inscribed on a plaque hanging in Emily Martin's office, they should be. Those same words should at least be imprinted on her brain.
As general manager of the Showplace Performance Centre in Peterborough, Martin's most onerous task, year to year, is settling on a fall/winter season stage line-up that will put bums in the venue's 640 seats show after show. As you'd expect, based on Lydgate's take, that is a challenge.
That said, as revealed and celebrated Monday (June 18) at the downtown Peterborough performing arts space, the fall/winter 2018 line-up is as diverse as anyone can remember.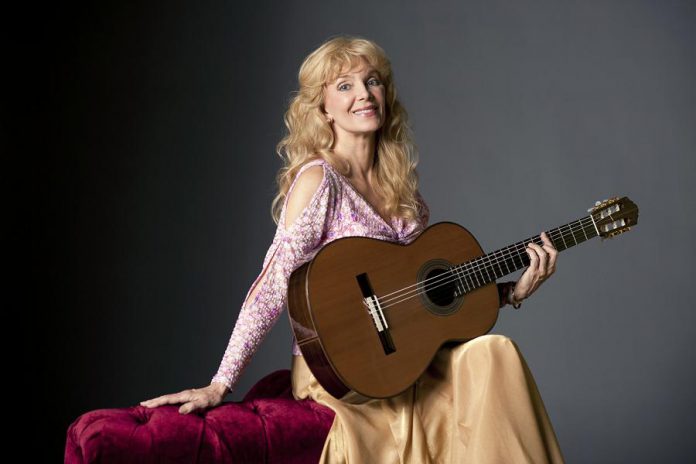 From classic rock to classical guitar and from legends to locals, both The David Goyette Stage along with the more intimate Nexicom Studio space will be home to a variety of performances, both musical and theatrical.
Simply put, there's at least one show scheduled that will appeal to most live entertainment seekers. Not all, but pretty damn close. That's more than good enough for Martin.
"We have an entertainment committee we work and they all bring different ideas and views — some like blues, some like classic rock," says Martin.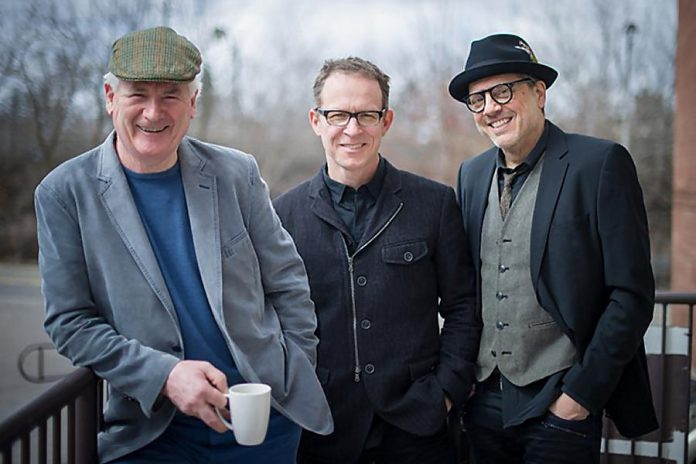 "It's great," Martin adds. "It's not like what one person wants. Everybody likes something different. But it's not just balancing the artists. It's also about keeping the lights on, and keeping our staff and keeping the roof healthy and maintaining our tech equipment. The ticket money helps but it's donations, memberships, and sponsorships that really keep us going."
There was a festive feel to Monday's gathering and for good reason. The line-up announcement is Martin's Christmas: a chance for her not only talk up the scheduled acts but also heap praise on the Pat Hooper-led board of directors, Showplace staff. and the more than 200 volunteers who make it all work. The fall/winter line-up is her present to all who hold the 22-year-old not-for-profit space near and dear.
"I'm passionate about music but I'm also passionate about the incredible team we have and the partnerships we've created," Martin says. "The fact that we're doing a show here with Market Hall next weekend (Micah Barnes) is amazing."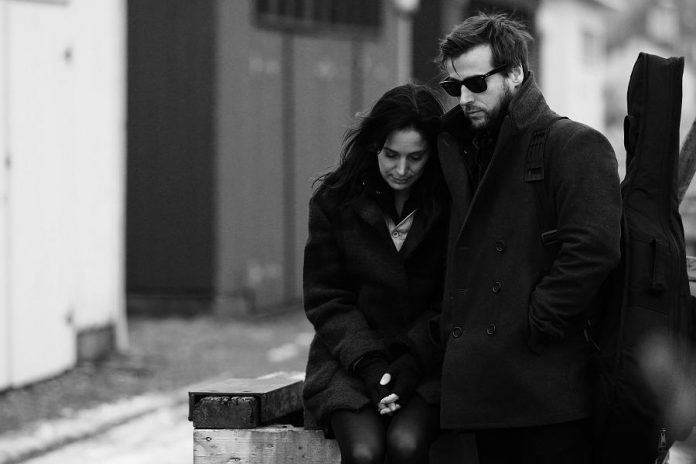 So what's ahead at Showplace?
Well, for many, if Martin had stopped booking after nailing legendary guitarist Steve Earle and The Dukes for a Tuesday, September 4th date, that probably would have been enough. The three-time Grammy Award winner is touring to mark the 30th anniversary of the release of Copperhead Road, his landmark album.
But Martin didn't stop there, as evidenced by the list below.
Tickets are available now for each show (except for Liona Boyd, which go on sale at 10:30 a.m. on Tuesday, June 19th, and Steve Earle, which go on sale at 10:30 a.m. on Wednesday, June 20th).
Get your tickets in person at the Showplace box office (290 George St. N., Peterborough) or by phone at 705-742-7469, from 10:30 a.m. to 5 p.m. Monday to Friday and 10:30 a.m. to 4 p.m. on Saturday, or online anytime at www.showplace.org.
---
Steve Earle
Tuesday, September 4, 8 p.m.
This year, in honour of the 30th anniversary of his landmark album Copperhead Road, Steve Earle and his band The Dukes have set out on tour for what promises to be an unforgettable re-visiting and celebration of one of Earle's finest works.
VIDEO: "So You Wannabe An Outlaw" – Steve Earle & The Dukes

One of the most acclaimed singer-songwriters of his generation, during his four-decade career Earle has released more than 20 albums with classic songs like "My Old Friend The Blues", "Guitar Town," "Devil's Right Hand", "Billy Austin", "Someday", "I Ain't Ever Satisfied" and "Tennessee Blues."
Tickets are $85.
Dewey Via
Tuesday, September 11, 8 p.m., Nexicom Studio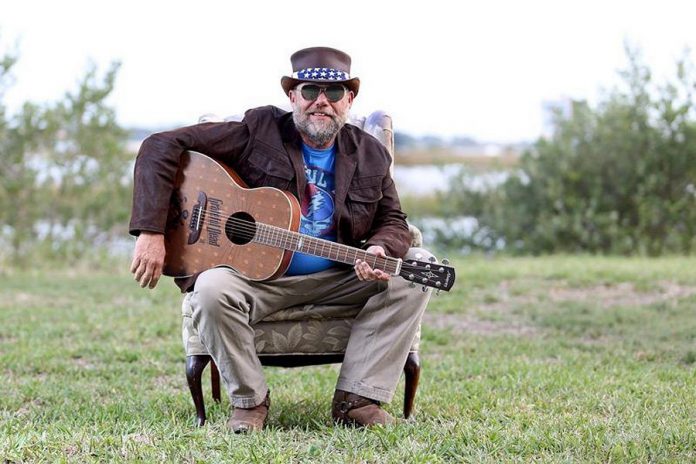 Singer/guitarist Dewey Via returns to Peterborough with a wide-ranging repertoire that draws from multiple genres of music, all mixed with his memorable stage presence.
Tickets for Dewey Via, a Showplace Presents presentation, are $30.
Foley's East Coast Pub
Saturday, September 15, 2 and 7 p.m.
Hugh Foley tells stories of Canadian history and humour between songs that transport you east to the Maritime provinces — a kitchen party with friends and family. Music by 4 Front (Terry Finn, Theresa Foley, Sheila Prophet and Norma Curtis) with special guests Ron Kervin on percussion, Fiddlin' Jay and Ian Anderson on flute. Tickets are $20 or $10 for students.
The Classic Crooners Show
Thursday, September 20, 8 p.m.
A tribute to the popular male singers of the 1940s such as Frank Sinatra, Dean Martin, Tony Bennett and Nat King Cole, right up to modern crooners such as Michael Buble. Lead singer Charles Di Raimondo, a former member of Canada's Three Tenors, uses his powerful and lush tenor voice to full effect. Tickets are $37.75.
Bob Trennum & Friends: Celebrating 4 Top Musicians
Thursday, September 27, 2 and 6 p.m., Nexicom Studio
Bob Trennum, Beth Hunt and Lee Batchelor celebrate the music of Neil Diamond, Roy Orbison, Carole King and Ella Fitzgerald, performing many of their classic hits. Tickets cost $20.
Ones: The Number One Hits of The Beatles
Saturday, September 29, 9 p.m.
A multimedia spectacle that includes note perfect performances by an 11-piece band of Canada's finest musicians, brilliant narration by Q107 radio personality Al Joynes and a compelling screen show. Features 30 of The Fab Four's best songs. Tickets are $39.50.
Showplace Celebrates The Music of ABBA
Friday, October 12 and Saturday, October 13, 8 p.m.; Sunday, October 14, 2 p.m.
Twelve singers and six dancers pay homage to the music of one of the most successful pop music bands of all time. Directed by Len Lifchus and produced by Pat Hooper with musical Direction by Bill Crane, choreography by Melissa Earle, and costumes by Howard Berry. Tickets for The Music of ABBA, a Showplace Presents presentation, cost $34.
John McDermott
Thursday, October 18, 8 p.m.
International recording star brings his treasure chest of musical favourites back to Peterborough, mixing that with his great stories of a lifelong career in music. Tickets range from $45.50 to $55.50.
Rumours
Friday, October 19, 8 p.m.
VaughnCo Entertainment present The Ultimate Fleetwood Mac tribute show based in Los Angeles, California. The group recreates the legendary band in its youthful heyday from 1975 to 1979. Tickets range from $47.50 to $49.50.
Elton Rohn
Saturday, October 20, 8 p.m.
From the visual effects of Elton's outrageous costumes and backdrops to the superb sound that creates the true aura of an Elton John concert, Elton Rohn in concert is as close as you can get to a real Elton John performance. Tickets are $39.50.
Moon vs. Sun: Raine Maida & Chantal Kreviazuk
Tuesday, October 23, 8 p.m.
One of Canada's most influential cultural couples — four-time Juno Award-winner Raine Maida (frontman for Our Lady Peace) and two-time Juno Award winner Chantal Kreviazuk — are starting a new era of music that promises to be fearless. Moon vs. Sun is an exciting new collaboration years in the making. Tickets for Moon vs. Sun, a Showplace Presents presentation, cost $53.
Classic Albums Live: Supertramp – Breakfast In America
Thursday, October 25, 8 p.m.
Classic Albums Live and its roster of A-list musicians from across the country perform Supertramp's landmark album note for note, cut for cut. Tickets for Supertramp – Breakfast In America, a Showplace Presents presentation, cost $42.
Thank You For Being A Friend
Tuesday, October 30, 8 p.m.
An evening of laughter, spectacular put-downs and familiar friends as Miami's four favourite Golden Girl — Dorothy, Sophia, Rose and Blanche — reunite in puppet-form for this lovingly hilarious live tribute show. Tickets for Thank You For Being A Friend, a Showplace Presents presentation, are $36.
Soldiers Of Song
Thursday, November 1, 7 p.m.
Written and directed by award-winning author and two-time Juno Award nominee Jason Wilson, a talented cast of musicians and actors bring old comedy sketches and humorous war songs to life. Considered pioneers of sketch comedy, The Dumbells were born in the muck and mire of the World War One trenches, forming in 1917 near Vimy Ridge, France. Tickets for Soldiers Of Song, a Showplace Presents presentation, cost $34.
Liona Boyd
Monday, November 19, 7:30 p.m.
Canada's First Lady of the Guitar performs an intimate concert, presenting a generous sampling of her music from 28 studio, live or compilation albums, five of which went gold and three which achieved platinum. Tickets are $47.50.
Oh What A Night Christmas
Thursday, November 22, 7 p.m.
The cast of Oh What A Night! the internationally renowned tribute to Frankie Valli and the Four Seasons, celebrates the Christmas season as well as pays tribute to Andy Williams and The Williams Brothers. Tickets are $54.50.
Ballet Jorgen: The Nutcracker Ballet
Thursday, November 29, 7 p.m.
Created by acclaimed choreographer and artistic director Bengt Jorgen to Tchaikovsky's well-loved score, this work is based on the popular traditional story The Nutcracker and the King Of Mice by E.T.A. Hoffman. Tickets for The Nutcracker, a Showplace Presents presentation, cost $35.
Any Dream Will Do: The Music of Andrew Lloyd Webber
Friday, November 30, 8 p.m.
Written by and starring Adrian Marchuk, the man behind The Music Of The Night comes to life in this magical evening of story and song, performed by some of the top musical theatre performers from Stratford, Toronto and Broadway. Tickets for Any Dream Will Do, a Showplace Presents presentation, cost $35.
Bob Trennum & Friends: Christmas Songs
Tuesday, December 11, 2 and 6 p.m.
Bob Trennum, Beth Hunt, Jamie Hunt, Olivia Rapos, Emma Lander on violin and Lee Batchelor on keyboards perform Christmas songs and carols of the season. Tickets are $20.
Sing-A-Long-A Sound Of Music
Friday, December 14, 7 p.m.
Not just a chance to see the classic movie on the big screen in magnificent Technicolour and glorious Cinemascope — it's a major audience participation event with subtitles for the songs. Tickets for Sing-A-Long-A Sound Of Music, a Showplace Presents presentation, cost $30 and $25 for youth under 15.
A Cozy Christmas
Sunday, December 16, 2 p.m.
The 15th annual seasonal concert hosted by the Foley family and friends, this year's theme is "Timeless Treasures of Christmas" with music by Bridget Foley & the Gospel Girls (and guys), 4 Front (Theresa Foley, Terry Finn, Sheila Prophet, Norma Curtis), Colleen Anthony (Foley), Christina Heath, The Stage Café Band, Janina & John Kraus and family, Lizzeh Basciano, Murray and Sibernie James-Bosch and more.
Featuring fun Christmas facts and stories by story teller Hugh Foley, the show is a fundraiser to pay wages for teachers in a small school in Liberia West Africa. Tickets are $20 and $10 for students.
A Celtic Family Christmas with Natalie MacMaster & Donnell Leahy
Friday, December 21 and Saturday, December 22, 7 p.m.
The award-winning wife-and-husband fiddle virtuosos perform an intimate and unique Christmas concert you will never forget, accompanied by an array of talented session musicians and their entire family. Tickets are $69, $64 for seniors, and $15.60 for youths under 15.
Coming in 2019: Roch Voisine, Jesse Cooke, and more
Also on Monday, Showplace provided a sneak peak of some shows booked for early 2019:
Surfin' Safari: The Ultimate Beach Party Show (February 9)
Classic Albums Live – Queen Night at the Opera (February 16)
Roch Voisine (March 5)
Jesse Cooke (March 26)
Lisa Brokop presents Legendary Ladies of Country (April 1)
Danny Bronson performs the music of John Denver (April 8)
Classic Albums Live – Elton John's Greatest Hits (April 27).
Tickets are available now.