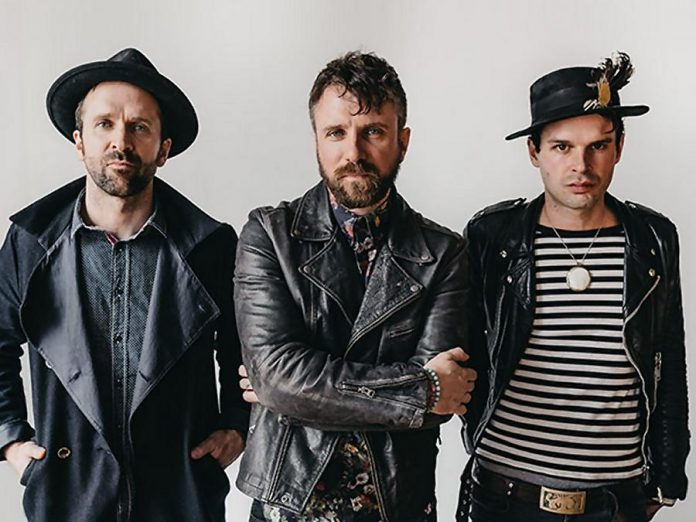 What is it about Canada's East Coast that has brought us so many talented singers and musicians?
Is it something in the water? Could be. There's enough of it. Or is it the storied tradition that has seen fiddle reels and an unbridled love of music as a time honoured family ritual passed on from grandparents to parents to children? That's more likely. Whatever the case, there's no denying the result.
Peterborough Musicfest organizers are certainly on board. This summer, the annual free summer concert series is embracing East Coast-born music in a big way, welcoming Newfoundland native Alan Doyle along with Nova Scotia's Wintersleep and, first up this Wednesday, The Trews — returning to the Fred Anderson Stage at Del Crary Park for the first time since the band's inaugural visit in 2006.
VIDEO: "Not Ready To Go" – The Trews

Gifted with five Juno award nominations, 17 East Coast Music Award nominations which have brought forth seven wins, and numerous top 10 albums and singles, The Trews — founding members and brothers Colin MacDonald (lead vocals/rhythm guitar) and John-Angus MacDonald (lead guitar), and Jack Syperek (bass), along with current drummer Chris Gormley and long-time touring keyboardist Jeff Heisholt — have little, if anything, to prove at this stage.
It's pretty much a case of 'if it ain't broke, don't fix it' and that sits very well with fans of the Antigonish-born band, currently based in Hamilton. As John-Angus says in a 2017 interview with Jason Setnyk of The Cornwall Seeker, the band has evolved and yet remained the same over the past 21 years.
"Life happens — marriages happen, marriages fall apart, kids happen, bad habits develop, band members come and go, the business changes, you get better in some ways and worse in others — but all the while we are the same people committed to this band and writing songs and playing music together," he explains.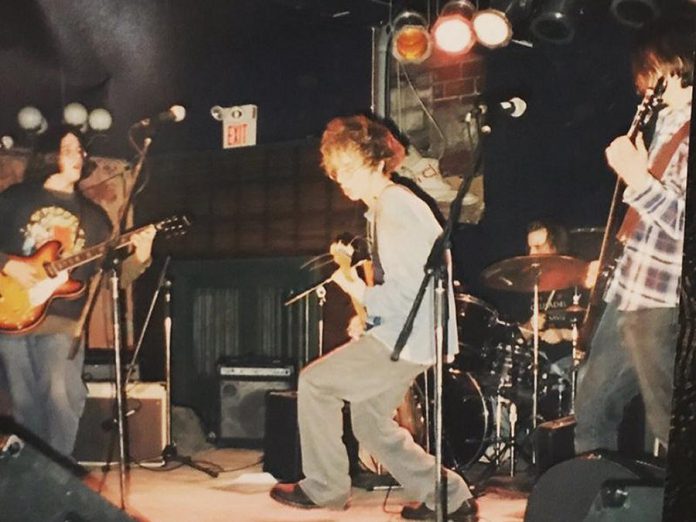 Since forming in 1997 — the band's original name was One I'd Trouser, a line taken from a song in the Monty Python film The Meaning of Life — this consistency has worked out very well for The Trews.
In early summer 2002, after winning a talent search contest sponsored by a St. Catharines radio station, the band was signed to a recording contract and released its debut album House Of Ill Fame the following year.
That brought immediate results, with the album achieving gold record status while producing the number one hit single "Not Ready To Go", and bringing the band two Juno Award nominations including New Group of the Year.
VIDEO: "Yearning" – The Trews

"We had no idea it would be a big hit," recalls John-Angus of "Not Ready to Go".
"In fact, when we hit the road for that album, before it was released as a single we rarely played it. It was just one of our riffs that we played in the jam space and made up a simple song to. I don't like to think of the eventual result of a song while writing it. I think it stifles creativity and takes away the organic nature of the process."
The band's 2005 follow-up Den Of Thieves was also certified gold in Canada and gave The Trews their second number one single with "Yearning". That success had the band's name on the lips of rock music fans across the country. The Trews were clearly not another one-hit wonder.
VIDEO: "Hold Me In Your Arms" – The Trews

The Trews premiered "Hold Me In Your Arms" — the first single from the band's third album, 2008's No Time For Later — during the 2007 Grey Cup pre-game show. It received a lot of traction when it hit number one on MuchMusic the following April.
"That was cool," John-Angus says. "MuchMusic meant so much in those days and having your video on ten times a day certainly didn't hurt."
"Hold Me In Your Arms" solidified the band's standing, earning gold status in Canada and earning the band two more Juno Award nominations in 2009. Another would come in 2010 for the DVD from The Trews' second live album Acoustic – Friends & Total Strangers.
Two more studio albums followed — Hope And Ruin in 2011 and The Trews in 2014 — but it was the single "Highway Of Heroes" that lifted the band to yet another level and brought them fans from a much wider demographic in the process.
VIDEO: "Highway of Heroes" – The Trews

Inspired by the 2006 death of Captain Nichola Goddard — the first Canadian female soldier killed in Afghanistan and a schoolmate of members of the Trews — the song refers to the stretch of Highway 401 between CFB Trenton and Toronto, where hundreds gather on bridges and overpasses to mourn soldiers killed in Afghanistan as the bodies of the fallen soldiers are transported from Trenton to the coroner's office in Toronto's downtown core.
Made available on iTunes in Canada only, with all proceeds from sales going to the Canadian Hero Fund, "Highway Of Heroes" was certified gold in Canada with sales of more than 40,000 digital downloads.
In 2016, The Trews released Time Capsule, a compilation album of its hit music.
"The honest answer is contractual obligation," says John-Angus of the album's release.
"It was part of our record contract, that after so many releases they would put one out. We were a little resistant to the idea at first cause we didn't want to send a signal that we were packing it in or anything, but once we embraced it as a new project and started doing new tracks and digging out old ones, it got kind of fun."
"We've written hundreds of songs since our last full length album back in 2014," John-Angus says. "Some of those showed up on Time Capsule. We're pretty happy with where things are at creatively and have been debuting new material at our shows."
VIDEO: "Vintage Love" – The Trews

VIDEO: "The New Us" – The Trews

The Trews are preparing for the September 14th release of the band's sixth studio album Civilianaires, with the two new singles "Vintage Love" and "The New Us" from the upcoming album released earlier this year, so expect to hear some new material at the Peterborough Musicfest concert.
Peterborough Musicfest is presenting 18 free-admission concerts featuring a total of 20 acts during its 32nd season — each staged on Wednesday and Saturday nights at Del Crary Park.
Overseen by general manager Tracey Randall and staff, a board of directors, and numerous volunteers, Peterborough Musicfest's stated mission is to "provide diverse, affordable live music to enrich cultural and economic prosperity in our community."
For more information on this concert or the entire 2018 season, visit www.ptbomusicfest.ca or phone the Peterborough Musicfest office at 705-755-1111.