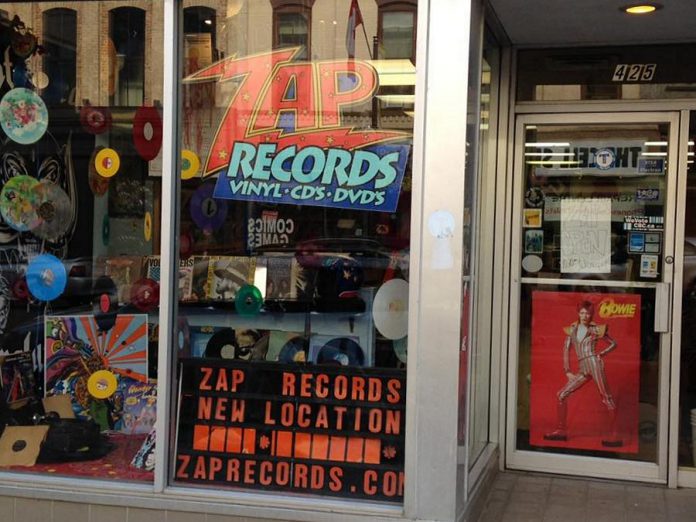 This week's business news features ZAP Records opening in downtown Peterborough, Community Futures Peterborough moving to the VentureNorth building, Steelworks Design beginning operations at its new Fisher Drive building, the Innovation Cluster's Michael Skinner chairing a committee for the Brazil-Canada Chamber of Commerce, the proposed integration of Peterborough Regional Health Centre and Ross Memorial Hospital in Lindsay, Win This Space grand prize winner Nadine McCallen opening her new store Ritual Apothecary in downtown Peterborough, The Mane Intent founder Jennifer Garland presenting at an international conference in Ireland, and Amy Siegel announced as the new creative director of ReFrame Film Festival.
Regional business events added this week include Summer Company – Staples Youth Entrepreneurship Day in Peterborough on July 4th, the Northumberland Central Chamber of Commerce Meet & Greet on July 10th, and a power breakfast featuring female entrepreneurs in STEM on July 27th.
We publish businessNOW every week. If you'd like us to promote your business news or event in businessNOW, please email business@kawarthanow.com.
---
ZAP Records is now open in downtown Peterborough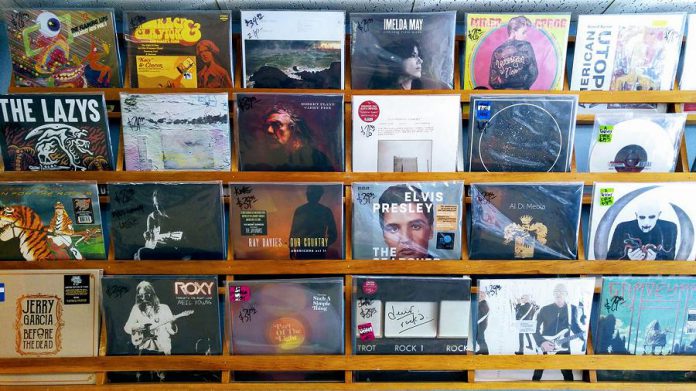 Peterborough's newest record store, ZAP Records, officially opened last Wednesday (June 27) at 425 George Street North in downtown Peterborough.
The store is in the former location of Moondance, which closed at the end of April after owner Mike Taveroff retired.
Owned and operated by Tim Horgan, the new store is the second location for ZAP Records, which also operates at 45 King St. E. in downtown Cobourg.
Horgan is selling new and previously owned vinyl records and CDs, music collectibles and memorabilia, and more. Like Taveroff, Horgan will also do special orders for customers.
"Thanks to everyone who helped us get the new shop up and running," Horgan wrote on Facebook following the opening, "and a Special Thank You to Lonnie Redden for all the work he did on renovations & electrical, and hooking up the tunes."
ZAP Records in Peterborough is open from 10:30 a.m. to 6 p.m. Tuesdays to Thursdays, 10:30 a.m. to 8 p.m. on Fridays, and 10:30 a.m. to 5 p.m. on Saturdays. The store is closed on Sundays and Mondays.
For more information, visit www.facebook.com/zappeterborough/. A new e-commerce website is under development at www.zaprecords.com.
Community Futures Peterborough moving to VentureNorth in downtown Peterborough
Community Futures Peterborough has announced it will be moving its offices from 351 Charlotte Street to the VentureNorth building at the corner of George and King Streets in downtown Peterborough.
The Board of Directors of the not-for-profit organization, which helps create and maintain jobs by providing flexible financing and support for small business, make the decision to allow the organization to become more visible in the downtown core and work closely with key community partners.
VentureNorth is already home to several tenants who are key partners for Community Futures Peterborough, including Peterborough and the Kawarthas Economic Development and the Innovation Cluster Peterborough and the Kawarthas. VentureNorth is also home to a significant number of tech start-ups, and the new location will allow Community Futures staff to provide greater outreach and mentoring services to these growing companies.
"Strategic partnerships are key to the growth of our organization to provide greater and more effective financial services to clients in our community," says Gail Moorhouse, Executive Director at Community Futures Peterborough. "This move allows us to be in a shared space with some of our key partners and to further strengthen those relationships all while reaching a new client base."
Community Futures Peterborough expects to be in the new VentureNorth location by September 2018. The building at 351 Charlotte Street will be advertised for sale in the coming weeks.
For more information about Community Futures Peterborough, visit communityfuturespeterborough.ca.
Steelworks Design moves into new building on Fisher Drive in Peterborough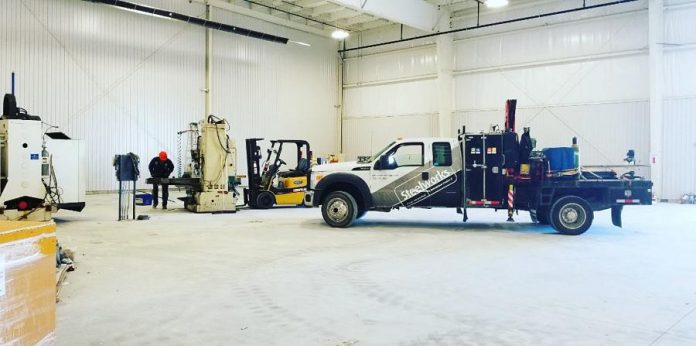 Starting today (July 3), Steelworks Design will begin operating in its new state-of-the-art manufacturing facility at 1961 Fisher Drive in the Major Bennett Industrial Park in Peterborough.
This new 112,000-square-foot building is also the new home of Kawartha Metals.
In an announcement, Steelworks Design states the larger and more high-tech facility will provides space to consolidate and streamline all of Steelworks Design's operations and allow it to grow the business.
"The move will improve our production capabilities and be a place to foster innovation of our products and services," says Don Barnet, President & CTO of Steelworks Design.
This year, Steelworks Design will be formalizing its five lines of business under one roof: automated fastening systems, automated assembly systems, lifting systems, engineering services, and service and maintenance.
An open house at the new facility is being planned for the fall of 2018.
Innovation Cluster's Michael Skinner named Start-Ups committee chair for Brazil-Canada Chamber of Commerce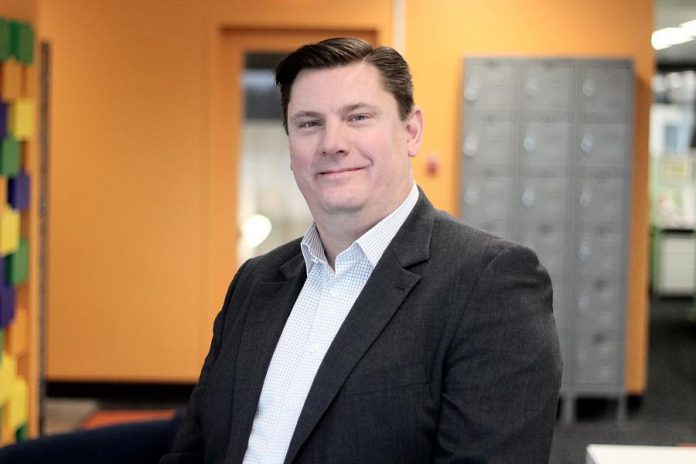 The Innovation Cluster has announced that its President and CEO, Michael Skinner, has been named as the chair of the Start-Ups Committee for the Brazil-Canada Chamber of Commerce.
As chair of the committee, which aims to strengthen relations between start-ups in Brazil and Canada, Skinner will be responsible for developing new strategies and resources for Brazil start-ups who are looking to create connections with Canada.
"Through this position, I will be able to support the committee's aim to implement a strong relationship between both countries' startup ecosystems," Skinner says. "As a result, we will strengthen each economy through innovation growth."
In October 2017, the Innovation Cluster and Brazil incubator Feevale Techpark signed a memorandum of understanding to promote the growth of innovation and startup market expansion between the two organizations. According to the Innovation Cluster, the Brazil-Canada Chamber of Commerce was instrumental in forming the partnership.
"The Brazil-Canada Chamber of Commerce is excited and honored to have someone with a proven track record lead the start-ups committee," says Marcelo Konig Sarkis, the chamber's president. "Michael's additional business experience with Brazil is an added asset."
Skinner will also be organizing "excursions" to Peterborough for innovative companies in Brazil that are looking to expand or relocate to Canada, as well as establishing and promoting thematic workshops, webinars, networking events. and focusing on topics relevant to the start-up sector within each country.
"We will support bringing new business opportunities to Brazil startups and in turn help foster new innovations on a global scale, carried out right here in the Peterborough region," Skinner says.
Peterborough Regional Health Centre and Ross Memorial Hospital in Lindsay propose integration

Peterborough Regional Health Centre (PRHC) and Ross Memorial Hospital (RMH) in Lindsay are proposing the two hospitals be integrated into a single hospital network with two sites.
The two hospitals have already been working together for many years, with existing partnerships and collaborations in diagnostic imaging, lab medicine, dialysis services, mental health, obstetrics and pediatrics, ophthalmology, and orthopedics.
Last Wednesday (June 27), the two hospitals submitted a joint directional plan to the Board of Directors of the Central East Local Health Integration Network (LHIN), the authority responsible for administration of public health care services in the region.
"An integration of this nature would put us among the top tier of large community hospitals in Ontario, giving us a stronger voice in attracting new programming and resources from the LHIN and the province, as well as increasing our attractiveness to prospective employees," says PRHC President and CEO Dr. Peter McLaughlin.
The Central East LHIN Board of Directors passed a motion earlier this year directing PRHC and RMH to explore opportunities for integration between the two organizations, including the delivery of clinical and front-line services, back-office functions, leadership and governance. The same motion directed the two hospitals to develop a joint direction plan to guide the formal process between the two organizations.
The proposed integration would first need to be approved by the boards of both hospitals as well as by the Central East LHIN board and the Ontario Ministry of Health and Long Term Care.
In addition, a series of public meetings is being scheduled in the geographies served by both hospitals, and an online survey will be launched in July to collect feedback from stakeholders and the public. Those interested are invited to submit their questions and comments by emailing integration@rmh.org or integration@prhc.on.ca.
Following the consultation process, the two hospitals will submit a joint integration proposal to the Central East LHIN board in September 2018, detailing their plans to move forward with the integration process.
Win This Space grand prize winner Nadine McCallen opening Ritual Apothecary on July 4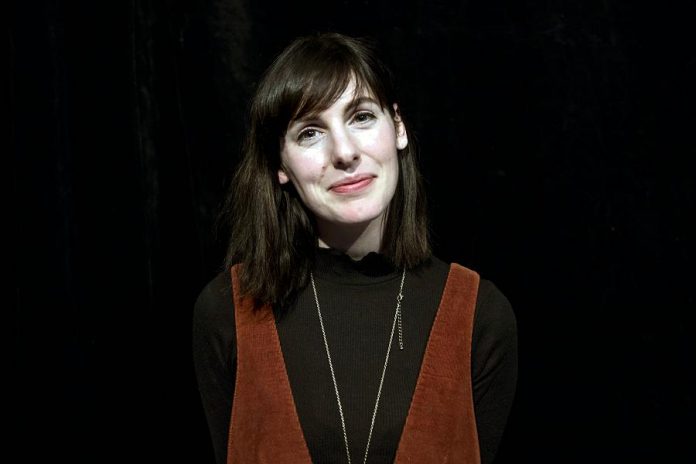 Nadine McCallen, owner of The Willow's Bark and grand prize winner of the 2018 Win This Space competition, will be opening her new store called Ritual Apothecary this week.
The new storefront, located at 196 Charlotte Street in downtown Peterborough, will have its grand opening from 10 a.m. to 6 p.m. on Wednesday, July 4th.
Ritual Apothecary will sell a newly expanded line of herbal remedy blends and skin care products from The Willow's Bark, as well as handcrafted items from other makers of sustainable beauty products, skin care accessories, herbal remedies, and artisan goods.
There will also be an in-house herbal dispensary stocked by foragers and growers from the area where you can create your own tea blends or have a custom blend made for you on the spot. McCallen is also planning to host workshops and forest walks in the future.
The grand opening will feature samples, door prizes, as well as a ribbon-cutting ceremony.
As the grand prize winner of the 2018 Win This Space competition, McCallen won a prize package valued at more than $45,000 that includes the lease of a downtown Peterborough storefront free for a year.
The Mane Intent founder presents at international conference in Ireland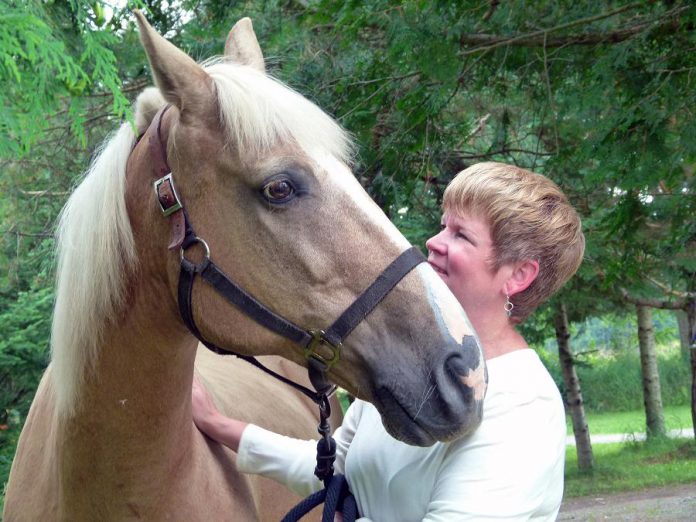 Jennifer Garland, founder and director of The Mane Intent in Indian River, attended the 16th International HETI Congress of Equine Facilitated Programmes, held from June 25th to 29th in Dublin, Ireland.
Garland was one of three delegates from Canada to attend the conference, which included representation from 23 countries.
The Mane Intent Inc. uses facilitated equine experiential learning to help teams, families, and individuals uncover their potential.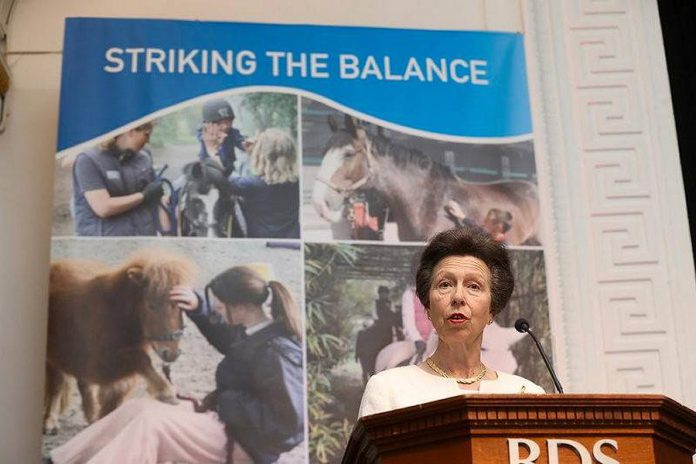 At the conference, Garland presented The Mane Intent's experience and research results to date from its "Building Internal Resilience Through Horses" program, a partnership project with Kawartha Sexual Assault Centre and Trent University funded by the Public Health Agency of Canada.
Her Royal Highness Anne, The Princess Royal, also attended the conference as patron. The Princess Royal has been President of the Riding for the Disabled Association (RDA) for many years.
Amy Siegel is the new creative director of ReFrame Film Festival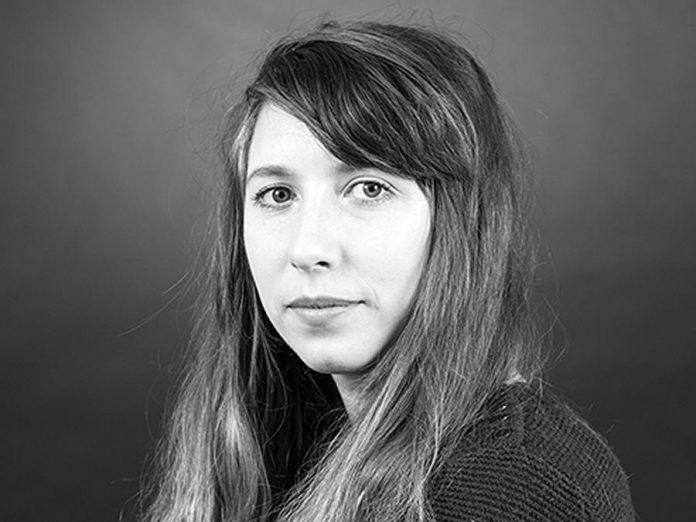 The board of directors of ReFrame Film Festival has announced Amy Siegel has been selected as the organization's new creative director.
Siegel is an artist, educator, and organizer who has worked with schools, museums, non-profits, and festivals in the creation and promotion of artistic work. Her practice focuses on using film to tell critical stories based in themes of social justice and community empowerment.
A graduate of the Documentary Media MFA Program at Ryerson University, Siegel studied documentary film theory and history with a special focus in feminist performance practices. She has also produced for CBC's Doc Project, written for POV Magazine, and has a forthcoming book chapter about feminist interventions in performance wrestling.
"The range and quality of the programming at ReFrame is well-known and the position seemed like the perfect opportunity to meld my passions for documentary storytelling, community building and public programming," Siegel says. "I have been searching for a way to move to this area for a long time; a quieter city that is supportive of arts and culture, access to local produce, and the close proximity to open skies and lakes, are all such incredible gifts."
ReFrame 2019 is scheduled to take place from January 24th to 27th.
Summer Social PBX at Kawartha Lakes Construction on July 3
The Kawartha Chamber of Commerce & Tourism and the Greater Peterborough Chamber of Commerce have joined forces to host a county-fair-themed Peterborough Business Exchange (PBX) from 4 to 6 p.m. on Tuesday, July 3rd at Kawartha Lakes Construction (3359 Lakefield Rd., Lakefield)
A great opportunity to meet and network with Chamber members and others, there will be lots of games, prizes, caricatures, and delicious refreshments to go around to celebrate the season and the community.
The event is free and everyone is welcome. Register at either kawarthachamber.ca or peterboroughchamber.ca.
Summer Company – Staples Youth Entrepreneurship Day in Peterborough on July 4
Every year, the Government of Ontario and Staples Canada showcase young entrepreneurs who are part of the Summer Company program at Staples locations across the province.
Summer Company is a program that provides students between the ages of 15 and 29 with up to $3,000 in start-up money to kick off a new summer business, as well as advice and mentorship from local business leaders to help get the business up and running.
The year's Summer Company – Staples Youth Entrepreneurship Day takes place on Wednesday, July 4th. In Peterborough, it will take place from 11 a.m. to 1 p.m. at Staples Peterborough (109 Park St. S., Peterborough), where Peterborough & the Kawarthas Economic Development — which administers the program locally — will be showcasing the nine student entrepreneurs participating in Summer Company 2018.
This event is free and open to the public.
Northumberland Central Chamber of Commerce Meet & Greet at Moonlit Pines Guest House on July 10
The Northumberland Central Chamber of Commerce is holding its next "Meet & Greet" networking event from 5 to 7 p.m. on Tuesday, July 10th at Moonlit Pines Guest House (6108-6A Curtis Point Rd., Roseneath).
Hosted by Chamber members on the second Tuesday of every month, this month's Meet & Greet will be hosted by Chris and Kerin Valcourt of Moonlit Pines Guest House. In addition to networking with other local business people, you'll have an opportunity to explore this beautifully appointed guest house.
The Chamber will also be announcing the travel partner and exotic destination for its 2019 Chamber trip.
The usual $10 non-member fee has been waived for this event, but advance registration is required at nccofc.ca/events/details/nccofc-meet-greet-moonlit-pines-guest-house-1341.
Innovation Cluster hosts "Power Breakfast: Women in STEM – Building Business and Breaking Barriers" on July 27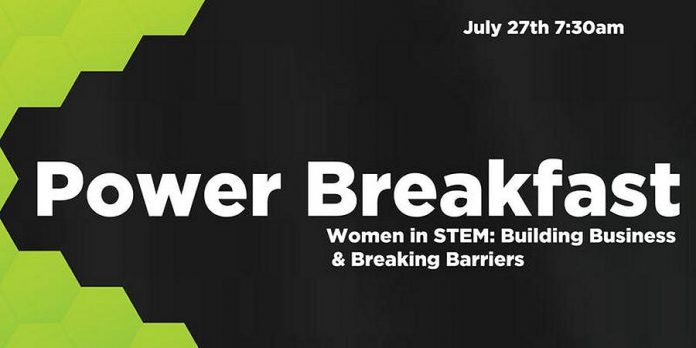 The Innovation Cluster is hosting "Power Breakfast: Women in STEM – Building Business and Breaking Barriers" from 7:30 to 9:30 a.m. on Friday, July 27th at Holiday Inn Peterborough-Waterfront (150 George St., Peterborough).
Over a hot breakfast, four successful female entrepreneurs will speak about their experiences in the fields of Science, Technology, Engineering, and Math (STEM), as well as the importance of maintaining and promoting women in STEM.
The speakers are Dr. Kate Withers (Business Development Manager for Central Ontario from Ontario Centres of Excellence), Miriam Verberg (Executive Producer of Bloom Digital Media), Dr. Andressa Lacerda (Chief Development Officer and Co-Founder of Noblegen Inc.) and Rhonda Barnet (President and Chief Operating Officer of Steelworks Design and National Board of Directors Chair for the Canadian Manufacturers and Exporters).
Presented by Southern Ontario Fund for Investment in Innovation, the event is free but seating is limited. Advance registration is required at www.eventbrite.com/e/power-breakfast-women-in-stem-building-business-and-breaking-barriers-tickets-46845151108.
Northumberland chambers host accessibility workshop for businesses on August 13
The local chambers of commerce in Northumberland County are hosting the "Discover Ability Workshop" from 6 to 8:30 p.m. on Monday, August 13th at Warkworth Legion (6 Norham Rd., Warkworth).
You can learn about the Accessibility for Ontarians with Disabilities Act (AODA), how it applies to your business (including your responsibilities under the legislation), and the advantages of developing an inclusive workforce. Light refreshments will be provided.
For more information and to register, visit business.trenthillschamber.ca/events/details/discover-ability-workshop-2831.