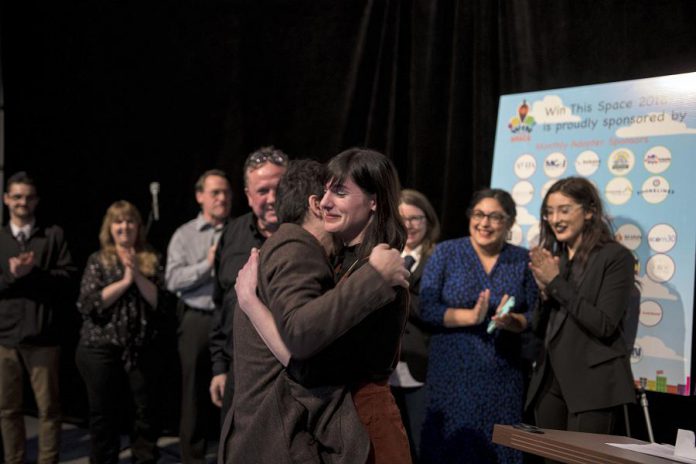 Nadine McCallen, owner of natural skincare business The Willow's Bark, is the grand prize winner of the 2018 Win This Space entrepreneurial competition.
The announcement was made tonight (March 1) at the grand finale event at The Venue in downtown Peterborough.
As the winner of the competition, McCallen receives a prize package valued at more than $45,000 that includes a free year-long lease for a downtown Peterborough storefront.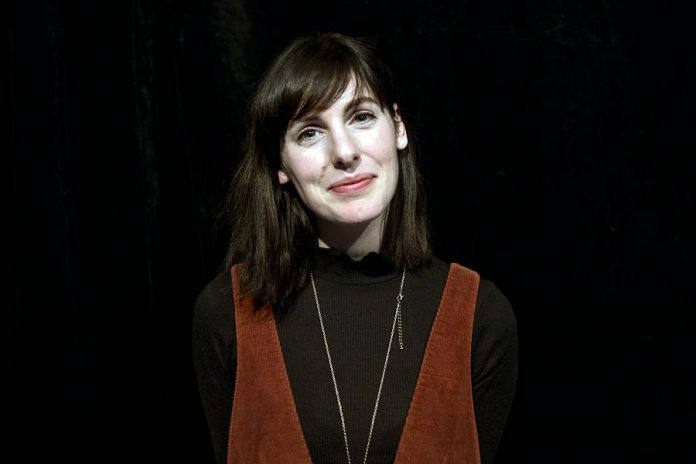 McCallen will be opening a new store called Ritual Apothecary and will sell locally produced skincare, herbal remedies and household products from a variety of sustainable companies focusing on wildcrafted, organic, and unrefined ingredients. She's also looking to create a social space where people can blend their own teas, sit and read a book, or participate in a workshop.
The Win This Space competition is an initiative of the Peterborough Downtown Business Improvement Area (DBIA) in partnership with Peterborough & the Kawarthas Economic Development, Community Futures Peterborough, and Shorelines Slots at Kawartha Downs.
"It's inspiring to see all these creative ideas for new businesses that people want to open here in downtown Peterborough," says DBIA Executive DIrector Terry Guiel. "I'd like to congratulate Nadine on all her hard work and earning this lifechanging prize. Thanks as well to all our contestants who put a lot of time into sharing their dreams and ideas with us."
McCallen was one of the top 10 finalists in the competition chosen by a panel of judges on November 30th. Over the past three months, the finalists have fine-tuned their proposals at workshops focused on marketing, financial planning, and business plans.
McCallen was selected as the grand prize winner by the eight Win This Space judges: Bryan Buchanan (General Manager, Shorelines Slots at Kawartha Downs), Dean Findlay (Chief Building Official, City of Peterborough), Gail Moorhouse (Interim Executive Director, Community Futures Peterborough), Michael Konopaski (Managing Director, Inclusive Advisory), Mike Watt (Owner of Flavour Fashion, Plush Boutique, Save Our Soles, and Ptbo Northern Originals), Suzanne McCrimmon (Director of Business Development, Peterborough & The Kawarthas Economic Development), Sofie Andreou (Founder, Sofie Andreou & Associates), and Sasha Lai-Svirk (Chief Digital Officer, BrandHealth).
VIDEO: The Willow's Bark

One of benefits of the Win This Space competition is that it helps entrepreneurs work through their business ideas to make them a reality. While Tina Bromley of Tiny Greens was the winner of the inaugural Win This Space competition last year, other participants in the 2017 competition also launched their businesses.
"Last year we had five Win This Space participants open shop," Guiel says. "It doesn't end with Win This Space. It's a lot of work to open a storefront and we're here with our Win This Space partners to make sure that those with determination and a strong business plan have the support they need to pursue their entrepreneurial dream."
Other Ontario communities — including Sudbury, Pembroke, Gravenhurst, North Bay, and more — have also adopted the Win This Space model to encourage business development in their own downtown areas.
Sponsors for the Peterborough 2018 Win This Space competition are:
Monthly Adopters
Peterborough Downtown Business Improvement Area
Community Futures Peterborough
Peterborough Utilities Group
Atria Development
Ashburnham Realty
Trent University
Monkman Gracie & Johnson Insurance Brokers
Shorelines Slots at Kawartha Downs
Peterborough & the Kawarthas Economic Development
Inclusive Advisory
Gold Sponsors
XXIV Social
Strexer Harrop and Associates
Birchview Design
LETT Architects
Kawartha Local
Birchbark Media
Greater Peterborough Chamber of Commerce
Inclusive Advisory
Sofie Andreou & Associates
Ontario Carpet Supermart
Red X Technologies
Shaw Computer Systems
acorn30
Silver Sponsors
Scotiabank
Chalk Therapy
Numo
Marketing.Ink
Brant Basics
Studio-N
Media Sponsors
kawarthaNOW.com
Peterborough This Week
Oldies 96.7
90.5 Extra
Snapd Peterborough
The Wolf 101.5
CHEX Peterborough
Fresh Radi
100.5
PTBOCanada