The 16th annual Kawartha Rotary Ribfest returns to Millennium Park in downtown Peterborough this weekend (July 13 to 15), featuring live music, beer, and — of course — lots of ribs.
But this year's Ribfest is not just for meat lovers — along with the usual large selection of ribs, there'll also be some non-meat and vegetarian options available from local restaurants.
Ribfest runs from 11 a.m. to 10:30 p.m. on Friday, July 13th and Saturday, July 14th, and from noon to 5 p.m. on Sunday, July 15th.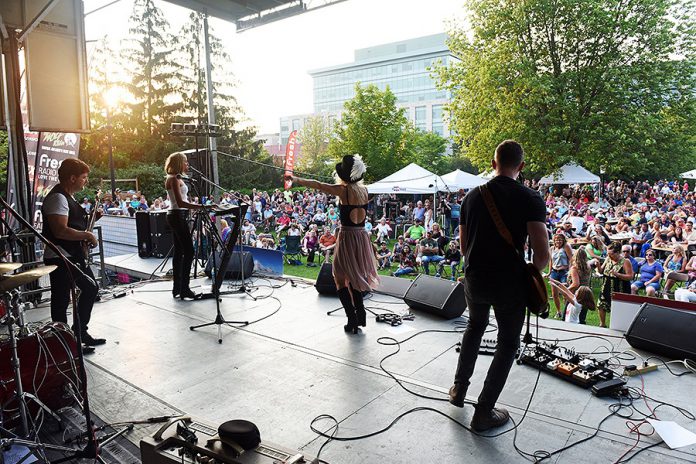 Musicians headlining this year's festival include The Weber Brothers on Friday night and Dean James on Saturday night.
The local restaurants participating in this year's Ribfest are Dr. J's BBQ & Brews, The Nutty Chocolatier, The BrickHouse Craft Burger Grill 'n Bar, Island Cream Caribbean Cuisine, Caribbean Sizzle, McThirsty's Pint, La Hacienda, Silk Roots, and The Silver Bean Café.
Out-of-town food vendors located along so-called "Ribber's Row" include Fat Boys, Boss Hogs BBQ, Jack the Ribber, Smokehouse Bandits, Ontario Corn Roasters, and Summer Fun Funnel Cake.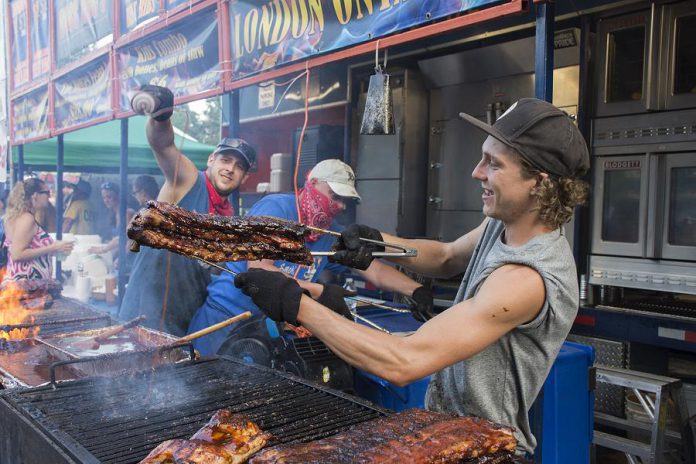 While you're enjoying your food and drink, free live music will be performed throughout the weekend. Here's the line-up:
Friday, July 13
11:45 am — Briannah Cotton
1:30 pm — Jaymes Claton Band
3:15 pm — Rick and Gailie
5:00 pm — The Wanted
6:45 pm — Jagged
8:30 pm — The Weber Brothers
Saturday, July 14
12:00 pm — Waters Edge Band
3:15 pm — Gunslingers
5:00 pm — Rye Street
6:45 pm — Out on Bail
8:30 pm — Dean James
Sunday, July 15
12:00 pm — Tonya Bosch Band
1:45 pm — House Brand
3:30 pm — The Fog
Kawartha Rotary Ribfest is a fundraising festival supported by the Peterborough Downtown Business Improvement Area. and proceeds will be invested back in the local community.