It took a dream, a vision, and lots of volunteers and community support, but for the past 41 years the Buckhorn Fine Art Festival has successfully turned a wealth of local art into a thriving community centre in the heart of cottage country.
Starting as a wildlife art festival, the weekend-long fine art display — which opens on the evening of Friday, August 17th and runs all weekend — has grown into a world-class festival that showcases more than 80 Canadian visual artists, sculptors, jewelers, and photographers in pavilions that fill a park in the small town.
At the heart of the park is the not-for-profit Buckhorn Community Centre; the recipient of all the festival funds. According to festival director Allyson Allin, it's a great way to fundraise.
"The artists have built this," she explains. "Some of the original artists paid for the building materials for the first 11 buildings in Festival Park and, since the early days, it has grown."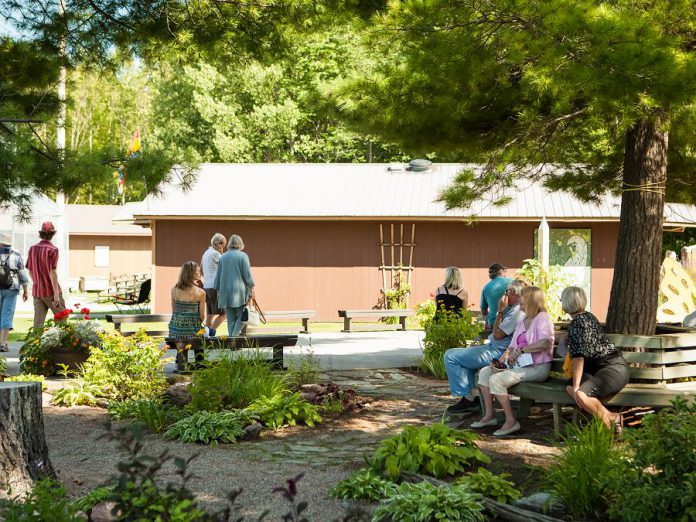 These days, the festival goes beyond wildlife but Allin notes that it is still a juried show with a criteria for fine art. This is not, as Allin explains, a craft fair.
The Buckhorn Fine Art Festival is well designed to help visitors develop relationships with artists and their work.
As guests of the festival wander through the park and the pavilions, there are opportunities to chat with artists, watch demonstrations, and to absorb the energy of the pieces that fill the space.
Starting with opening night on Friday, August 17th and closing at 5 p.m. on Sunday, August 19th, there is lots of time to fall in love with your next piece of original art. Art will be available for purchase using Mastercard, VISA, Interac (debit), and cash.
"There is enough time to return to see a favourite piece over the weekend," Allin says. "For people who buy and collect art, it's a great experience. This is where you can connect with a piece and you can learn its story and how it was created and why."
The festival focuses on fine art but it is still family friendly and, with the "ARTivity Zone" operating all weekend, children can participate, create, and experiment in different art mediums.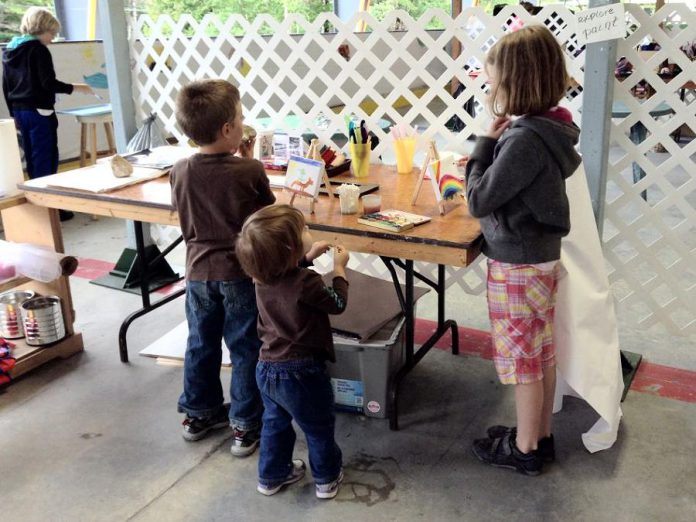 "We try not to direct in the Artivity Zone," Allin says. "We let the children decide which activities they are drawn to."
And if the kids or their parents are stumped, facilitators are available to assist the children if needed or they can help families take on group activities — all with a focus on creative exploration of art and the joy it can bring.
Besides the gorgeous views offered all weekend, Allin is also proud of the sounds and tastes that will create a rich experience for festival patrons.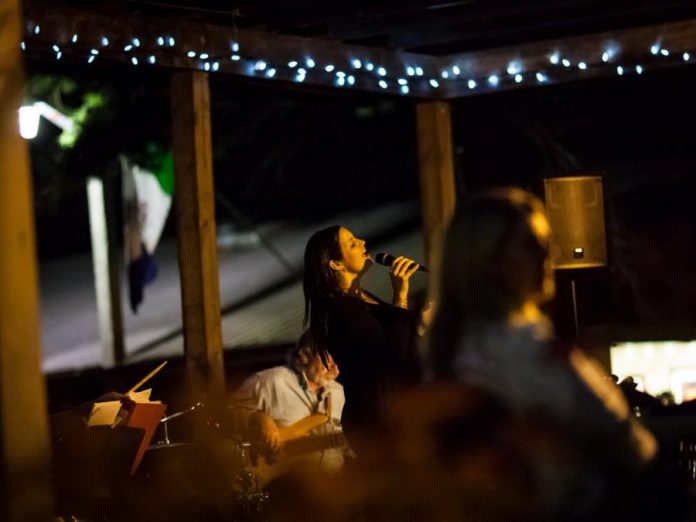 There are musicians playing all weekend long — including Bridget Foley & the Pocket Kings on opening night and Jasmine Murray, Brooke Averill, and The History Buffs over the weekend — and catering is being provided by Swanky Events and Executive Chef Doris Hillier with a focus on specialty sandwiches and salads.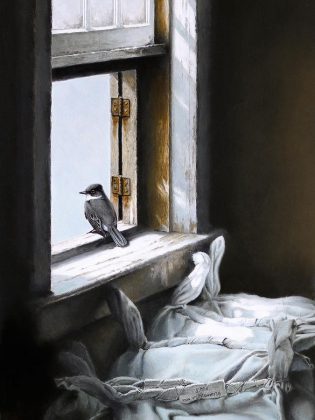 Other highlights of the Buckhorn Fine Art Festival include a special exhibition called "The Lives of Birds" that features festival alumni. One of the founding members of the festival, famed Canadian wildlife artist Michael Dumas, has donated an original work that will be awarded in a draw on opening night (your opening night admission fee includes one free draw ticket, and additional tickets are $75 each).
The weekend-long event is open to all who want to enjoy acres of art under the pines in Buckhorn.
The Buckhorn Fine Art Festival begins with opening night on Friday, August 17th at 7 p.m., an elegant evening of fine art, food and refreshments, and live music by Bridget Foley and the Gospel Girls. You will also have the opportunity ton personally meet with exhibitors. In addition to the draw for an original work from Michael Dumas, valued at $1,000, there will also by a "Mystery Masterpiece" draw of a work from one of this year's exhibitors.
Admission for opening night is $20 in advance or $25 at the gate, and includes parking and re-entry to the festival all weekend.
The festival continues from 10 a.m. to 5 p.m. on Saturday and Sunday, August 18th and 19th. Day passes are available for $8 (or $25 for four adults), with no charge for children under 12 who are accompanied by an adult. Advance tickets for opening night as well as day passes can be ordered online.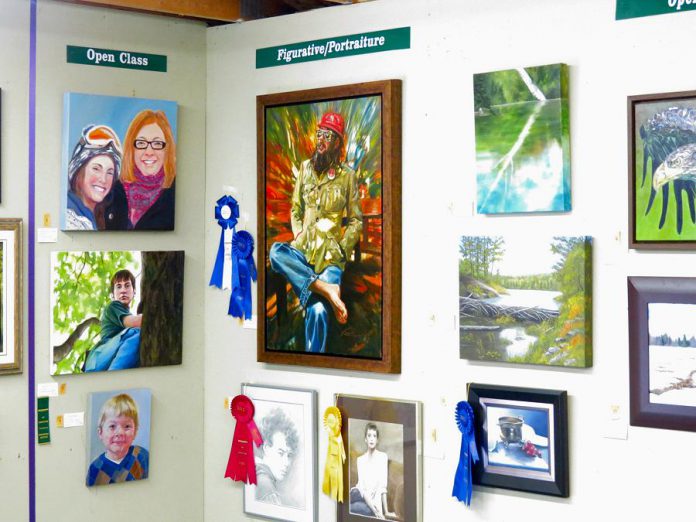 Admission to the festival is free for members of the Buckhorn Community Centre, the Peterborough Field Naturalists, Ducks Unlimited, and the Ontario Federation of Anglers and Hunters (show your membership card or admission letter).
Proceeds of the festival continue to support the Buckhorn Community Centre, the home of Festival Park at 1782 Lakehurst Road in Buckhorn. Shuttle busses will be running from the parking locations.
For more information about the Buckhorn Fine Art Festival, visit www.buckhornfineart.com. You can also follow the festival on Facebook and Twitter.