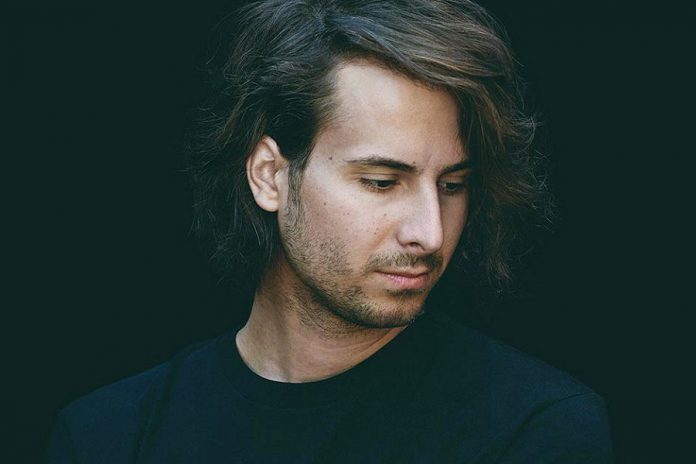 Issuing a tremendously successful debut album is truly a double-edged sword.
What musical artist doesn't want his or her first recording to be well received by the masses? Besides the financial reward that brings, such success is vindication that his or her music is striking a chord, so to speak, with an audience that's forever craving a new sound for its collective ears.
But then the age-old adage comes into play: a great first act is indeed tough to follow. The bar has been set very high.
Surpassing — even matching — that benchmark is a daunting task. Several are the rewards for those that do; obscurity is often the lot of those who come up short.
Bobby Bazini (born Bobby Bazinet) has walked this walk.
In March 2010, his debut album Better In Time debuted at #4 on the Canadian Albums Chart, fuelled by its lead single "I Wonder". With more than 80,000 units sold, that was one very tough act to follow.
VIDEO: "I Wonder" – Bobby Bazini

Toss in Bazini's two 2011 Juno Award nominations for New Artist of the Year and Pop Album of the Year, and suddenly it seemed that everyone was talking about the young talent from Mont-Laurier, Quebec.
On Wednesday, August 22nd at Del Crary Park, Peterborough Musicfest will provide full evidence that Bazini has not only fully met the expectations set early on but has well surpassed them, in the form of yet another platinum-certified album and a growing legion of fans.
Admission is free to the 8 p.m. show.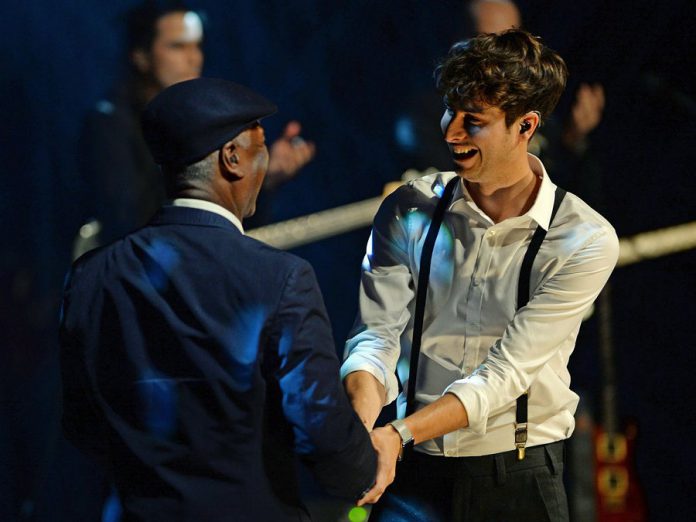 Bazini's gravitation to music has a familiar ring to it — a guitar gifted at a young age and the presence of recorded music in his life.
"Johnny Cash is the one who made me want to start playing guitar and sing," recalls Bazini in a May 2015 interview with Jenna Melanson of Canadian Beats Media.
"When I was 12, my parents divorced. I didn't want to choose between which of my parents I would live with, so I went to live with my grandmother instead. Her favourite singer was Johnny Cash and his music was often playing in the house. Music suddenly became very important at that point in my life."
Just six years later, he found himself performing at a festival in his hometown of Mont-Laurier.
VIDEO: "Cold Cold Heart" – Bobby Bazini

"Hugo Sabourin, who was the musical director of CFLO, the local radio station, saw me perform there and we became friends and started working together," Bazini says. "He helped me find a management team in Montréal and he made me realize I had a voice. That's when everything started for me."
Although he grew up with French as his first language, he sings only in English. Bazini took it upon himself to learn English by watching TV and listening to music, his motivation being that all his favourite artists — Leonard Cohen and Bob Dylan were other big influences — sang in English and did pretty well.
Signed by Warner Music Group, the aforementioned debut album Better In Time catapulted Bazini from obscurity. Come 2014, ready to produce a follow-up, he upped and left Montreal for California to record with legendary producer Larry Klein.
VIDEO: "Bubblegum (I Can't Stop This Feeling)" – Bobby Bazini

Just five days after meeting Klein over breakfast, Bazini went to work at Village Recorder, a studio where, among others, Johnny Cash himself recorded. The result was Where I Belong, released by Universal Music Canada.
In less than 12 months, that tough first act was followed and then some. The new album sold some 125,000 copies, making it the best-selling Canadian album of 2014. It too was certified platinum, led by the single "Cold Cold Heart".
Predictably, Bazini was now very much in demand for live appearances. Sold-out performances were the norm, not the exception. In June 2014, some 60,000 caught his act at the Montreal Jazz Festival.
VIDEO: "Blood's Thicker Than Water" – Bobby Bazini

Bazini arrives in Peterborough with an expanded song arsenal that includes his newest album Summer Is Gone. It was recorded in London, England and produced by Martin Terefe, who has worked with Shawn Mendes, James Blunt, and James Morrison. In addition, Bazini worked with songwriters who have Adele, One Direction, Ed Sheeran, and Amy Whitehouse listed among their credits. Clearly he had upped his game.
"The first album (Better In Time) we just recorded what I had; the second album (Where I Belong) was more about trying to sit down and write a record," says Bazini in a November 2016 interview with Brendan Kelly of the Montreal Gazette.
"There was a little bit of pressure because of the success of the first one. Looking back now, I think I was very close to my influences (on the second album). This one (Summer Is Gone), I just wanted to make a record that reflects me and the artist that I am. I hope people like it as much as I do."
VIDEO: "C'est La Vie" – Bobby Bazini

Indications are people do indeed like Summer Is Gone and its lead single "C'est La Vie" — and not just people in his native province.
"I started writing that song in the sessions with Terefe in London. He was the one who said, 'How about we call it C'est la Vie?' I was surprised because I always write in English. My three albums have been English. And it's funny that you have to travel so far, to London, U.K., to write a song with a French title."
Peterborough Musicfest is presenting 18 free-admission concerts featuring a total of 20 acts during its 32nd season — each staged on Wednesday and Saturday nights at Del Crary Park.
Overseen by general manager Tracey Randall and staff, a board of directors, and numerous volunteers, Peterborough Musicfest's stated mission is to "provide diverse, affordable live music to enrich cultural and economic prosperity in our community."
For more information on this concert or the entire 2018 season, visit www.ptbomusicfest.ca or phone the Peterborough Musicfest office at 705-755-1111.