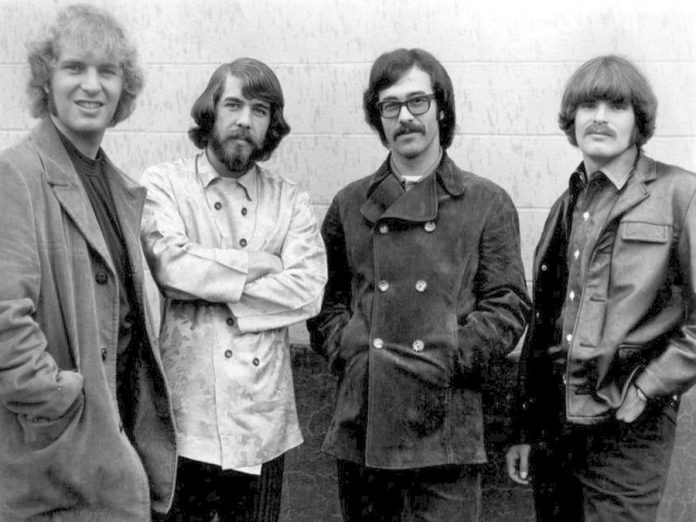 Back in 2003, Craig Martin had an epiphany — and thousands upon thousands of classic rock fans remain so grateful it did.
Making the trek home to Toronto from Montreal with his cover band, the radio dial hit upon a station playing the first two tracks of The Rolling Stones' album Exile On Main Street back to back.
Inspired, Martin suggested to his band that they play the entire side of the album during their set.
A few weeks later, as he relates in a January 2018 interview with Eric Volmers of The Calgary Herald, Martin found himself in the audience for a Beatles' tribute act show.
"It was horrendous," he reaclls. "I was thinking 'This is so stupid (with) the costumes. It's so restricting. "Where are the flutes? Oh, it's a tape of an organ they are playing too?' These guys looked like they should have been working at Burger King.
"I was really upset with the whole vibe of tribute shows."
Those two experiences led to Martin producing and presenting his first Classic Albums Live concert just two months later.
Since then, with its mission to recreate the most influential and revered classic rock albums of our time, "note for note, cut for cut", performed by the world's best musicians, Classic Albums Live has covered music from The Beatles, Led Zeppelin, Pink Floyd, Jimi Hendrix, The Who, Boston, Supertramp, The Band, Neil Young, David Bowie, The Police, U2, The Rolling Stones, The Doors, and many more.
And, on Saturday, August 25th at Del Crary Park, Creedence Clearwater Revival (CCR), as Peterborough Musicfest close out its 32nd season with Classic Albums Live performing CCR Chronicle, Vol 1. Admission is free to the 8 p.m. show.
VIDEO: "Long As I Can See The Light" – Creedence Clearwater Revival performed by Classic Albums Live

The Toronto-based concert series features a group of core musicians, with several others brought into the mix as needed for the record being presented. For example, for a 2006 presentation of The Beatles' Sgt. Pepper's Lonely Hearts Club Band in Florida, the Orlando Philharmonic Orchestra was on board. Along the way, members of bands from Moist, Honeymoon Suite, and The Headstones have chipped in.
"I didn't care about the way the people looked or how many people it took to recreate the album, as long as they could step up on stage and hit it," Martin says.
The success of Classic Albums Live, says Martin, is clearly rooted in nostalgia, harkening back to a time when we did listen to entire albums in one sitting. Toss in the choosing of the right albums to cover — the albums that still matter to those old enough to remember — and the Baby Boomer flashback is complete.
VIDEO: "Bad Moon Rising" – Creedence Clearwater Revival

To maintain the desired effect, there is minimal, if any, onstage chit-chat or audience interaction between songs. Each show is a representation of how we heard the album featured.
In choosing to feature CCR's Chronicle, Vol. 1, Classic Albums Live presents the band's best-selling album, a greatest hits compilation of tracks from Creedence Clearwater Revival (1968), Bayou Country (1969), Green River (1969), Willy and the Poor Boys (1969), Cosmo's Factory (1970), Pendulum (1970), and Mardi Gras (1972).
Released in January 1976, it features 20 tracks comprising 67 minutes of classic CCR tunes including "Susie Q", "Bad Moon Rising", "Lodi", "Green River", "Down on the Corner", "Fortunate Son", "Up Around The Bend", "Long as I Can See the Light", and "Have You Ever Seen The Rain?".
VIDEO: "Travelin' Band" – Creedence Clearwater Revival performed by Classic Albums Live

Ranked at #59 in Rolling Stone's updated version of its list of the 500 Greatest Albums, Chronicle, Vol. 1 has sold close to 6.4 million copies since 1991 when Neilsen SoundScan began tracking sales for Billboard — an achievement boosted in 2014 when it was re-released on vinyl as a limited edition.
For the older generation, Creedence Clearwater Revival needs no introduction. For others, the seminal rock quartet achieved four years of chart-topping success during the late '60s and early '70s. Fronted by lead singer and guitarist John Fogerty, the band also featured his older brother Tom on rhythm guitar, Stu Cook on bass, and Doug Clifford on drums.
Although the members originated from the San Francisco Bay area, their roots-rock music referenced the southern U.S. with lyrics about bayous, catfish, the Mississippi River, and more — coining the phrase "swamp rock" to describe their style of music.
VIDEO: Lookin' Out My Back Door – Creedence Clearwater Revival

Despite their outstanding success, the band broke up in late 1972. John Fogerty, the band's primary songwriter, had taken complete control of the group in both artistic direction and business matters, placing him at odds with the other members of the band (John's brother Tom resigned from the band in 1970) and, later, the band's record label.
Year of acrimony and lawsuits followed and, while John Fogerty went on to a solo career, he refused to perform any CCR songs in concert. He finally did so at a concert in 1987 in Los Angeles, after Bob Dylan and George Harrison joined him on stage and told him "if you don't, the whole world's gonna think 'Proud Mary' is Tina Turner's song."
With all the heat and humidity this summer, a little "swamp rock" courtesy of Classic Albums Live is a fitting finale to the 2018 Peterborough Musicfest season.
VIDEO: "I Put A Spell On You" (Screamin' Jay Hawkins) – Creedence Clearwater Revival performed by Classic Albums Live

Peterborough Musicfest presented 18 free-admission concerts featuring a total of 20 acts during its 32nd season — each staged on Wednesday and Saturday nights at Del Crary Park.
Overseen by general manager Tracey Randall and staff, a board of directors, and numerous volunteers, Peterborough Musicfest's stated mission is to "provide diverse, affordable live music to enrich cultural and economic prosperity in our community."
For more information on this concert or the entire 2018 season, visit www.ptbomusicfest.ca or phone the Peterborough Musicfest office at 705-755-1111.