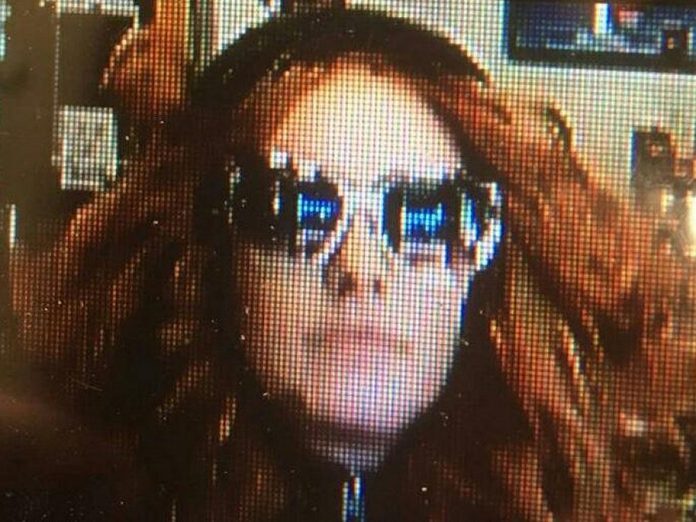 Kawartha Lakes Police Service is seeking the public's help in identifying a suspect in a daytime robbery in Lindsay.
On Saturday, September 8th at 12:20 p.m., a lone woman entered a convenience store on William Street North in Lindsay. She displayed a weapon and demanded money from the store clerk. After receiving a sum of money, the woman ran from the store, travelling west on Wellington Street.
She is described as a white female in her 20s, approximately 5'5" and 140lbs, with red hair and wearing a green hoodie, dark pants, and sunglasses (see photo).
Anyone with information about this incident is asked to contact Detective Constable Deb Hagarty at 705-324-5252 or dhagarty@klps.ca.
This is the second daytime robbery in Lindsay in two days. On Friday, two men were involved in robbing a convenience store on Albert Street South.