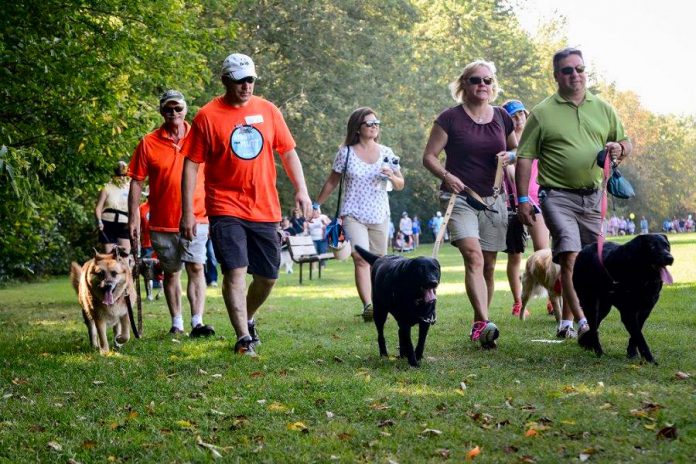 This Sunday morning (September 23), hundreds of animal lovers from across the community will gather at Beavermead Park in Peterborough for "Strutt Your Mutt", a fun dog walk and fundraiser for the Peterborough Humane Society.
There is both a 1-kilometre and a 2-kilometre walk and you are welcome to bring your dog. In addition to the walk, there's a $5 BBQ lunch (with vegetarian options available), microchip and rabies clinics, face painting, vendors, photo booth fun, games for dogs, prizes, and more.
With only a couple of days left before the event, the Peterborough Humane Society needs your help right now to help meet its $25,000 fundraising goal.
There's still time to sign up as an individual or a team before the event and raise some money, you can make a pledge for an existing a participant or team, or you can just make a donation.
You can do it all by visiting the Strutt Your Mutt fundraising website at https://secure.qgiv.com/event/936742/.
VIDEO: "Strutt Your Mutt" fundraiser for Peterborough Humane Society
Every dollar raised supports the organization's life-saving work, including facilitating adoptions and providing shelter and care for over 2,000 animals annually that been lost or rescued in our community.
The Peterborough Humane Society is a not-for-profit organization and is not funded by government — it depends on charitable donations to do its work.
The event takes place at Beavermead Park (2011 Ashburnham Dr., Peterborough), with registration from 10 to 11 a.m. and the walk running from 11 a.m. to 1 p.m.
To register or donate, visit https://secure.qgiv.com/event/936742/.