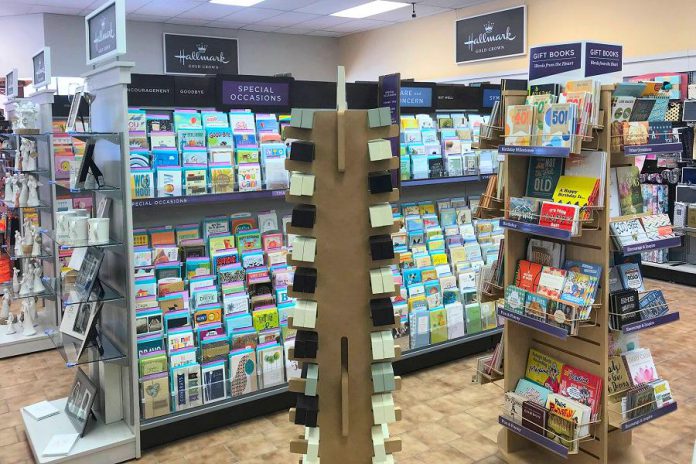 ---
All-Candidates Meetings: October 10th & 11th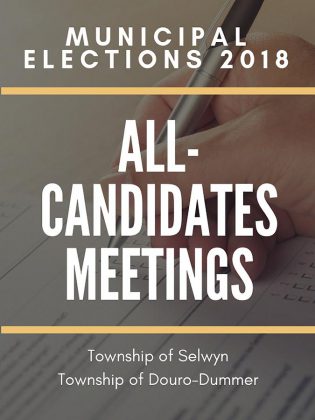 The Chamber's All-Candidates Meetings for Selwyn Township and Douro-Dummer Township are taking place this week.
Selwyn All-Candidates Meeting
Wednesday, October 10th at Bridgenorth United Church (new location)
The program begins at 7 p.m. Hosted by the Bridgenorth Business Association, Lakefield Herald, and the Kawartha Chamber.
Douro-Dummer All-Candidates Meeting
Thursday, October 11th at Douro-Dummer Community Centre (2893 Hwy. 28, Douro-Dummer)
The program begins at 7 p.m. Hosted by Dummer News and the Kawartha Chamber.
All-Candidates Meetings are a great way for voters to meet and get to know the candidates.
Awards Of Excellence & Social Gala One Month Away

The Chamber's 19th Annual Awards of Excellence and Social Gala is officially one month away. Join the Chamber in celebrating local businesses in the area.
This year's event is taking place on Thursday, November 8th at Lakefield College School, and is a hor d'oeuvres-style social event.
Tickets this year are only $40 so bring along your staff to celebrate.
There will be silent and live auctions, a cash bar, and music from Rhythm & Grace. Please note: if you plan to purchase from the cash bar, there is not an ATM on site.
There will be time to socialize and network before the Awards of Excellence are presented.
There is only a limited number of tickets available. Buy your tickets now.
The Chamber thanks its Social Gala Sponsor Shorelines Casino Peterborough.
Support The Chamber's Women's Build Team For The Habitat Curve Lake Build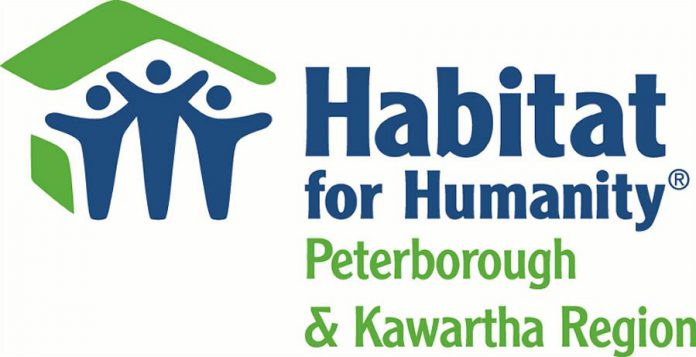 The Chamber's Women's Build Team's build day for the Habitat for Humanity build in Curve Lake First Nation is coming up on Monday, October 22nd.
The Chamber is currently fundraising to help raise money for the build. If you would like to make a donation online, please visit the Chamber's fundraising page or stop by the Chamber's office at 12 Queen Street in Lakefield.
If you would like to join the Chamber's Women's Build team, reach out to Stacey at membership@kawarthachamber.ca.
B.O.S.S Team Building Session
The Chamber held its Business Owners Sharing Solutions: Team Building session last week at Camp Kawartha, and had a great time taking part in a variety of team building and problem-solving activities.
The Chamber extends a big thank you to the wonderful hosts at Camp Kawartha as well as the Chamber's Professional Development Sponsor, Lynn Woodcroft, Sales Rep at Royal LePage Frank Real Estate.
Read more about the event on the Chamber's blog.
Welcome New Member: Tim Hortons Lakefield & Bridgenorth

Tim Hortons Lakefield
139 Queen St., 705-652-9991, www.timhortons.com
Tim Hortons Bridgenorth
758 Ward St., 705-292-9886, www.timhortons.com
The Tim Hortons Lakefield and Tim Hortons Bridgenorth franchises were built and owned since October 2000 and January 2001 by Stuart and Roberta Hubble. Both locations are open 24 hours, seven days a week, with approximately 125 to 140 employees, with seasonal fluctuations.
The restaurants serve hot and cold beverages, breakfast and lunch items, sandwiches, soups, chili, and desserts. Drive thru and eat in at both locations.
The Legalization Of Recreational Cannabis & Its Implications For Businesses
The Canadian Chamber of Commerce and Fasken hosted a webinar on Wednesday, October 3rd discussing the implications of Bill C-45 for businesses.
If you are interested in learning more about the implications of Bill C-45, listen to the recording (Adobe Connect or Flash Player required).
Ontario Chamber of Commerce Fall Policy Survey
A reminder that the Ontario Chamber of Commerce has launched its Fall Policy Survey.
Take the survey and let your voice be heard on the following topics:
The impact of government policy on your business
The overall state of the Ontario economy
Your confidence in their your own organization's success.
Complete the five-minute survey. There is a $100 Amazon gift card up for grabs for a respondent drawn at random.
The survey closes Friday, October 26th at 5 p.m.
Rural Business Summit – Register By October 10th
A reminder that registration closes on October 10th for the first-ever Rural Business Summit hosted by Community Futures Peterborough and Peterborough and the Kawarthas Economic Development.
The summit is taking place from 10 a.m. until 3:30 p.m. on October 16th at Baxter Creek Golf Club and on October 17th at Burleigh Falls Inn. You can choose to attend whichever day is more convenient for you.
There will be presentations as well as two round table discussions focusing on the challenges and opportunities for rural businesses.
Register at ruralbizsummit-fraserville.eventbrite.ca or ruralbizsummit-burleigh.eventbrite.ca.
Submission Deadline for the Chamber's Weekly Newflash
The Chamber's NewsFlash is scheduled to go out every Tuesday at 8 a.m.. In order to give staff adequate time to prepare the NewsFlash, submissions are due every Friday at noon.
If you have an event or announcement you would like us to post in the Chamber's weekly Newsflash, email the details (date, time, location and info) to info@kawarthachamber.ca. If you would like to include a graphic or picture in your post, please attach them to the email as well.
Editor's note: kawarthaNOW.com posts a version of the Newsflash email on its website every Wednesday.
Join Crawford Building Consultants In Celebrating 30 Years In Business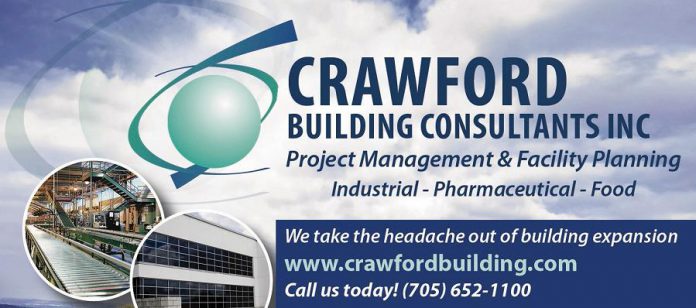 Crawford Building Consultants is celebrating 30 years of business this month!
Join them on Tuesday, October 23rd from 5 to 7 p.m. at 36 Concession Street in Lakefield to celebrate with fellow business people and invited dignitaries of Lakefield, Peterborough, and the Province.
Hors d'oeuvres and light refreshments will be provided.
If you have any questions, you can reach Sarina at sarina@crawfordbuilding.com or 705-652-1100.
Save The Date For Savino Human Resources Partners' Public Launch Of HRLive – November 1st
Join Savino Human Resources Partners on November 1st at 3:30 p.m. for their public launch of HRLive.
The event will be taking place in the Loomex Building at Peterborough Airport.
HRLive is a user friendly Human Resources system specifically designed for small-to-medium enterprises. The web-based platform is powered by the personalized HR support of SHRP's team of experts. This "software with service" package is part of a fully managed program to help employers effectively manage their HR needs, and can enhance management of your organization's most important resource: its people.
Learn how HRLive can automate, organize and digitize employee file information, compliance requirements, vacation/sick day accrual, H&S training, workflow, policies, performance appraisals, onboarding and other key HR practices.
There will be appetizers and a wine bar. You can RSVP by emailing info@savinohrp.ca or by calling 705-400-7145.
Join Lang Pioneer For A Folk Song History Of The Peterborough Region – October 12th & 13th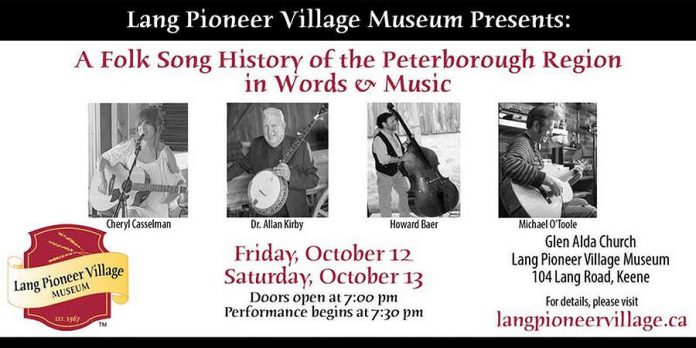 Lang Pioneer Village Museum is hosting their A Folk Song History of the Peterborough Region in Words & Music this Friday and Saturday, October 12th & 13th, from 7:30 to 9:30 p.m.
The performance features local musicians Dr. Allan Kirby, Cheryl Cassleman, Howard Baer and Michael O'Toole.
Tickets are $25 per person and must be purchased in advance. The performance will be taking place in the Glen Alda Church located in the historic village and seating is limited.
Lakefield IDA Pharmacy Is A Hallmark Gold Crown Store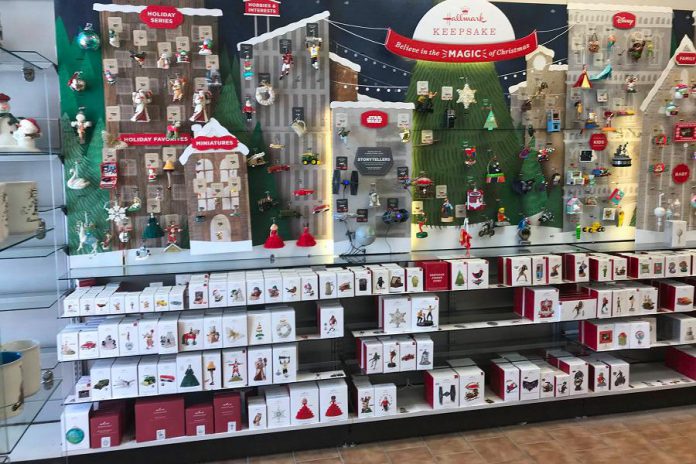 Congratulations to Lakefield IDA Pharmacy on becoming one of the first three businesses in Ontario to become a Hallmark Gold Crown store in a store location!
They were honoured when the invitation came to them in early March, and quickly said yes. IDA Pharmacy believes that becoming a Hallmark Gold Crown store will give a new, fresh look to the Lakefield community.
They are now offering the Hallmark Gold Crown Keepsake Ornaments as well as the Hallmark Keepsake Dream Book for 2018. Make sure to stop by and pick up your copy. While you are there, take a look around their gift area for Hallmark gifting ideas. New season items are on their way!
Chamber Members Are Hiring
Township of Selwyn – Financial Services Assistant
The Township is seeking a Financial Services Assistant to perform accounting duties as well as provide administrative support for the Finance Department.
Send your resume and cover letter to Kim Berry, HR Coordinator, at kberry@nexicom.net by 12 p.m. on Monday, October 22nd.
Buckhorn Community Centre – Art Festival Director
The BCC is looking for a director to lead and implement changes to the festival to increase attendance and sales, as well as strengthen the community engagement.
Part-time, year-round position.
Email resume with cover letter to buckhorncc40@gmail.com by October 19th.
If your business or organization has a job opportunity you would like to advertise, you can add it to the Chamber's website through your Member Information Centre account (or submit the description to info@kawarthachamber.ca) and the Chamber will share it in its next Newsflash.
County Road 38 Reconstruction – Public Information Centre – October 11th
The County of Peterborough has finished its Detailed Design Study for the reconstruction of County Road 38 in Warsaw, and intends to start construction in 2019.
A Public Information Centre (PIC) is taking place Thursday, October 11th from 5 to 7 p.m. at the Township of Douro Dummer Municipal Office (894 South Street) in Warsaw.
Staff from Peterborough County and Planmac Engineering Inc. will be in attendance to answer questions.
Indigenous Conference: Walking Together – October 19th & 20th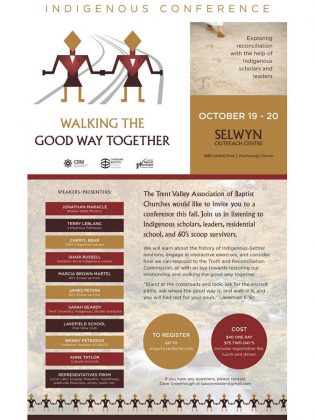 On October 19th and 20th, the Trent Valley Association of Baptist Churches is hosting their Indigenous Conference: Walking Together at Selwyn Outreach Church.
Listen to Indigenous scholars, leaders, residential school and Sixties Scoop survivors, learn about the history of Indigenous-Settler relations, take part in interactive exercises, and consider how to respond to the Truth and Reconciliation Commission.
Speakers include:
Jonathan Maracle, Broken Walls Ministry
Terry Leblanc, Indigenous Pathways
Cheryl Bear, CBM Indigenous Liaison
Shari Russell, Salvation Army Indigenous Liaison
Marcia Brown Martell, Sixties Scoop Survivor
James Peters, Sixties Scoop Survivor
Sarah Beardy, Trent University Indigenous Studies Graduate
Freddie Taylor – Local Artist
Lakefield District Public School, Pow Wow Club
Wendy Peterson, Professor, Member of NAIiTS
Anne Taylor, Cultural Activist
Representatives from Curve Lake, Scugog, Hiawatha, Tyendinaga, and Alderville
Musicians, artists, poets and more.
The cost to attend the conference is $75 for two days (includes 2 lunches and 2 dinners) or $40 for one day (includes 1 lunch and 1 dinner). Register at eventbrite.com.
Summit On Aging: Dementia Dialogues – October 25th
The Summit on Aging: Dementia Dialogues is two weeks away. The summit is happening on Thursday, October 25th at Trent University from 8am-4:30pm.
Panelists include:
Dr. Peter Lin (keynote speaker) – Director of Primary Care Initiatives at the Canadian Heart Research Centre and health columnist for CBC Radio.
Karin Wells (special guest) – CBC Radio documentary maker.
If you would like to attend this event but are providing care for a person with dementia, there will be a free VON Adult Day Program on-site. Call 705-745-9155 (ext 6423) to pre-register.
Parking at event is free. If you are taking public transit, print your ticket and display it to Peterborough Transit for a free ride to and from the summit.
Tickets are $20 for seniors and students and $50 for adults. Register at eventbrite.ca.
Upcoming Events
McLean's Buckhorn Pumpkin Fest – Every Saturday & Sunday until October 28th
Business Fundamentals: Marketing and Sales – October 17th
Community Care Flu Shot Clinic – October 24th
For more information about the businesses and events listed above, please visit the Kawartha Chamber of Commerce & Tourism website at kawarthachamber.ca.
All photos supplied by Kawartha Chamber of Commerce except where noted.