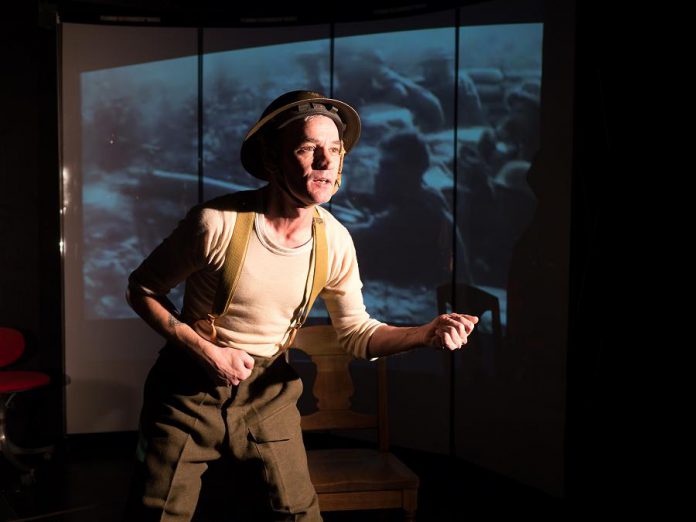 Unexploded ordnance (UXO) – Explosive weapons (bombs, shells, grenades, land mines, naval mines, cluster munition, etc.) that did not explode when they were employed and still pose a risk of detonation, sometimes many decades after they were used or discarded. – Wikipedia
On the 100th anniversary of the armistice that ended fighting between the Allies and Germany in World War I, Ryan Kerr is offering audiences a fresh, powerful, and original look at the Great War.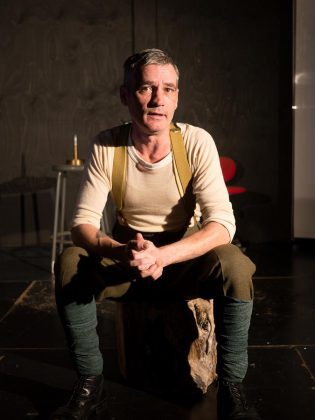 Unexploded Ordnance premieres from November 8th to 11th at The Theatre On King in downtown Peterborough and will also tour four area high schools.
In the play, co-created and directed by Kate Story, Kerr presents a personal take on the horrors of war, weaving stories of his great-grandfather's war experiences along with his own accounts of visiting World War I battlefields in Europe.
Kerr — who has previously written plays on World War I for 4th Line Theatre and Arbor Theatre — evokes his connection as a teenager to the war and the radical Dada avant-garde art movement of the time.
The play incorporates theatre, live music, and dance, with Kerr's performance supported by musicians Curtis Driedger and Matt Greco along with performer Eryn Lidster.
Presented by Kerr's performance company Fleshy Thud and supported by Public Energy Performing Arts, Unexploded Ordnance is moving, funny, and thought-provoking.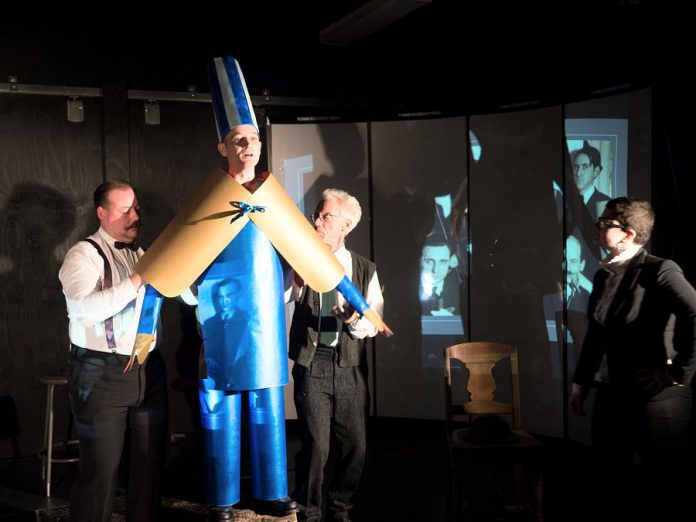 The performances at The Theatre on King take place at 8 p.m., with a 2 p.m. matinee on Remembrance Day. Arrive early for a pre-show audience participation "DADA Randomization Technique", which the creative team promises will add a hilarious touch to an otherwise serious topic.
Tickets are $15 at the door or pay what you can. To reserve your tickets in advance, email contact@ttok.ca or text or phone 705-930-6194.
As well as the performances at The Theatre On King, the play will tour Kenner Collegiate, St. Peter's, Holy Cross, and Lindsay Collegiate as part of the Remembrance Day programming at these high schools.
Stay tuned to kawarthaNOW.com on Thursday, November 8th for our review of the play by Sam Tweedle.