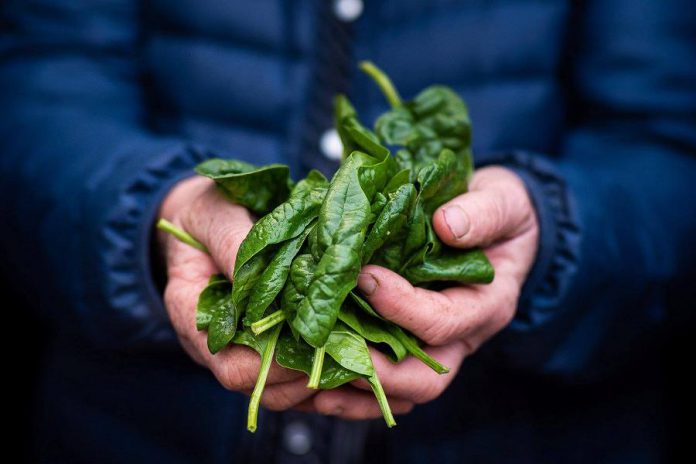 Peterborough's newest Saturday farmers' market, the Peterborough Regional Farmers' Market, has moved indoors for the winter.
The first market at the new location — on the lower level of Peterborough Square in downtown Peterborough — will begin at 8 a.m. on Saturday, November 3rd.
The first indoor market will feature kick-off activities, including a clown and buskers.
The new indoor location, which was previously occupied by the Peterborough Public Library while the Aylmer Street branch was undergoing construction, has been renovated to accommodate the market. The elevator from the underground parking in Peterborough Square also includes wraps to promote the new winter location.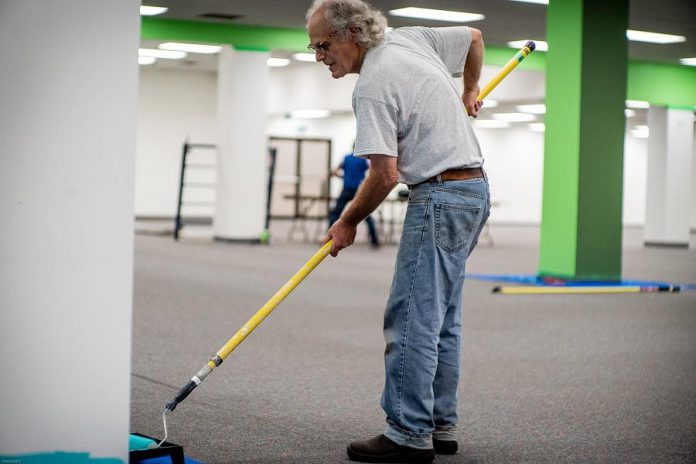 The winter farmers' market will build on the success of the summer market, with all primary producers verified as selling only what they have grown, raised, or produced. Craft and prepared food vendors will also be in the new space at Peterborough Square (see list below), along with an expanded kids' area.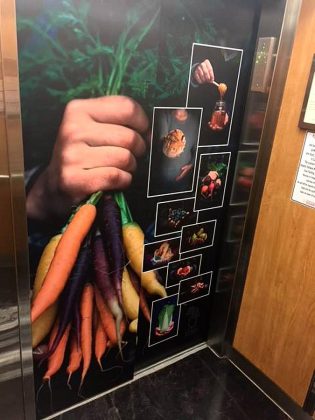 Now that the Wednesday Peterborough Downtown Farmers' Market has ended for the season, the Saturday market at Peterborough Square is the only farmers' market operating downtown during the winter (the farmers' market inside the Morrow Building next to the Peterborough Memorial Centre also operates on Saturdays during the winter).
The Peterborough Regional Farmers' Market will return to its outdoor location at Citi Centre in downtown Peterborough in April 2019.
For more information, visit www.ptboregionalfarmersmarket.org or email info@ptboregionalfarmersmarket.com. For highlights of what's available at the market and updates, you can also follow the market on Facebook, Twitter, and Instagram.
Who's at the winter Peterborough Regional Farmers' Market
Primary producers
Nautilus Farm
Riel Acres farm
Millar Farms
Carolinas Colombia
Warner Farm
Hunnabees
Pinehaven Farm
Linlor Farm and Forest
Circle Organic
Wagner Farm
Chick-a-biddy Acres
OtonaBEE Apairy
Allin's Orchard
Small spade
Tiny Greens
Leahy Stock farm
G. Fenton farm
Field Sparrow Farm
Kawartha Winery
Kendel Hills Game Farm
Mcleans Berry Farm
Prepared food vendors
Finest Gourmet Fudge
A1 Gluten Free Gals
KitCafe
Curry Mantra
Two Dishes Cookshop
Hunky Dory
Chef Marshall
One Little Bakery and Sticklings Bakery
Leahy Baking
Belly of the Beast
Kings Mill Cider
Dave Smithye
La Mesita Restaurante
Artisans
The Willow Bark
Cisco Pottery
Solid Leather
Hexagon Studios
Curiously Made
Reddick Studio Porcelain
Funky Buddha Collection
Feather and Stone
SKS woodworking