The children have spoken: beauty salon Union Studio has won the 2018 Holiday Window Contest sponsored by the Peterborough Downtown Business Improvement Area (DBIA).
This past weekend, a judging panel consisting of players and supporters of Electric City Special Needs Hockey as well as children from Five Counties Children's Centre visited storefronts in downtown Peterborough.
In the end, the judges awarded first place to the window display at Union Studio (391 Water Street), which used a creative display of vintage hair products as Christmas trees — embracing the "green" theme of this year's contest.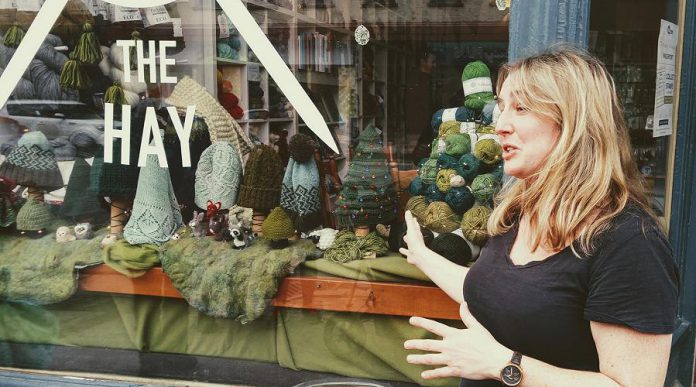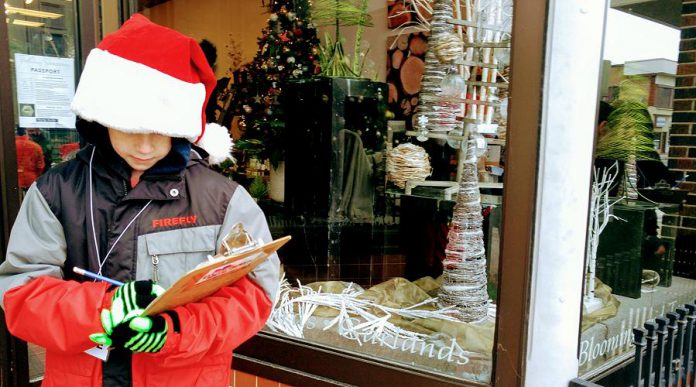 Second place was awarded to Needles in the Hay (385 Water Street), with third place to Pammett's Flower Shop (208 Charlotte Street), and an honourable mention to The Toy Shop of Peterborough (176 Hunter Street West).
"We have some really creative businesses downtown that put a lot of work into decorating their window displays for the holidays," says DBIA executive director Terry Guiel. "It's also a lot of fun to see how excited the kids are to be a part of this as our judges."
The top three windows received cash prizes of $300, $150, and $75 respectively.
Additional prizes were provided by PDI Save On Energy, including an Energy Efficiency Gift Basket (valued at $250) for Union Sudio. Each participant can receive up to $4,500 of free efficient upgrades through PDI's Small Business Lighting and Business Refrigeration Incentive Programs.