Is it somehow possible that American essayist Ralph Emerson had Canadian musician, songwriter, artist and author Tom Wilson well in mind when he opined that life is all about the journey, not the destination?
Not likely, but that view has few better examples than what has transpired since Wilson discovered his Mohawk ancestry some six years ago, learning that his biological mother hailed from Kahnawake Mohawk Territory outside of Montreal. That's quite a revelation for a man who grew up a Hamiltonian.
"I'm not a big, puffy, sweaty Irish guy … I'm actually a big, puffy, sweaty Mohawk," declares Wilson, adding that discovery "has a filled a big void in my life" and, as such, has since greatly influenced his art in whatever form it's presented.
That discovery was the impetus for Mohawk, Wilson's fourth studio album as his psychedelic folk project Lee Harvey Osmond. Mohawk will be released on January 25th.
Wilson will perform songs from the new record — along with other tunes from the Osmond back catalogue and songs he's written for Blackie and the Rodeo Kings — when he appears at Market Hall Performing Arts Centre (140 Charlotte St., Peterborough) on Friday, February 8th.
Tickets to the 8 p.m. concert, a Market Hall presentation sponsored by kawarthaNOW, cost $33 ($38 for cabaret-style seating), and are available now in person at the Market Hall box office, by phone at 705-749-1146, or online at markethall.org. An autographed viny copy of Mohawk is available for an additional $15.
VIDEO: "Mohawk" – Lee Harvey Osmond

To say there is a lot going on artistically in Wilson's world at present would come close to qualifying as the mother of all understatements.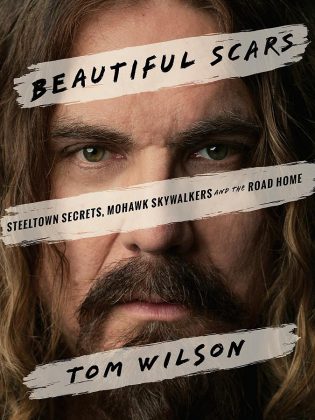 Besides the release of the 10-track Mohawk album, there's also the buzz around his widely acclaimed 2017 autobiography Beautiful Scars: Steeltown Secrets, Mohawk Skywalkers and the Road Home, which details his discovery of his Mohawk heritage at age 53 (he's now approaching 60) and how that changed the direction of his life.
There's also Wilson's visual art. He began painting in 1997 to help him quit drinking. His oil paintings, which feature bold shapes and colours with words (often lyrics from his songs) etched in fine detail in and around them.
Currently, he has a dozen large paintings and a dozen painted guitars on display in an exhibit titled Beautiful Scars: Mohawk Warriors, Hunters and Chiefs: The Art of Tom Wilson, running at the Art Gallery of Burlington until January 27th.
Ahead, a play also based on his tale of self-discovery will be work-shopped in March.
"Everything comes back to the story, a story about identity," says Wilson, describing all his various projects as spokes on the wheel that is his life.
"This album that I'm bringing to Peterborough is the same thing. It's focusing on the story of identity. It's hopefully resonating with audiences in a different way than just banging on a guitar and turning your amp up. There's a lot of joy in that but this is a little bit of a different approach in presenting my art."
VIDEO: "Forty Light Years" – Lee Harvey Osmond

"I've been playing music and putting out records for 45 years. Writing the music is exhilarating, recording the music is exhilarating, performing the music is completely uplifting and joyous, but the idea of going out to promote a product is fucking boring. There's no artistic merit in that.
"I appreciate an interview like this, but the idea of promoting one part of my artistic vision, it just doesn't lie like that for me. I frustrate people. They're like 'We've got to promote this record' and I'm like 'No, we've got to promote what I'm doing artistically and part of that is this record.'"
Clearly, Wilson has nothing to prove to anyone. If his career ended tomorrow, there would be few, if any, regrets.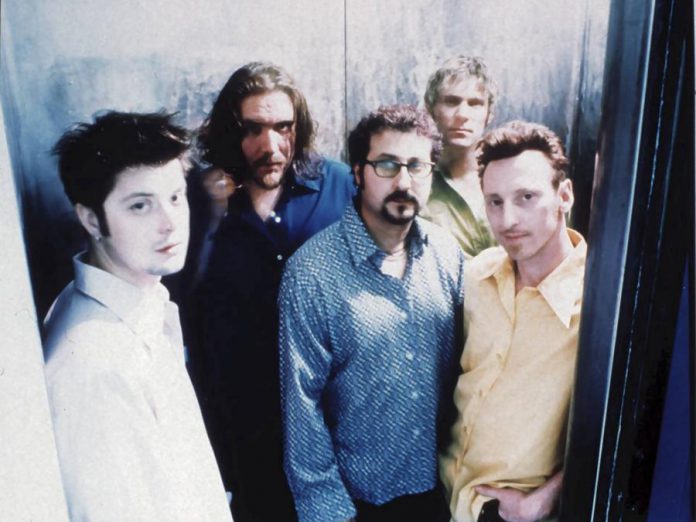 VIDEO: "Brown Shoe" – Junkhouse

In 1989, he co-founded the Hamilton-based alt-rock band Junkhouse, which produced Wilson-penned radio hits like "Out of My Head" and "Shine", used for the soundtrack of the 1990s TV series Party of Five.
Seven years later, he enjoyed commercial and critical success as a member of roots-rock band Blackie and the Rodeo Kings, alongside Stephen Fearing and Colin Linden.
That band, which was originally formed to record a tribute album for the late Peterborough musician Willie P. Bennett, has since recorded nine albums, receiving multiple Juno nominations and a win in 2000 for Kings of Love.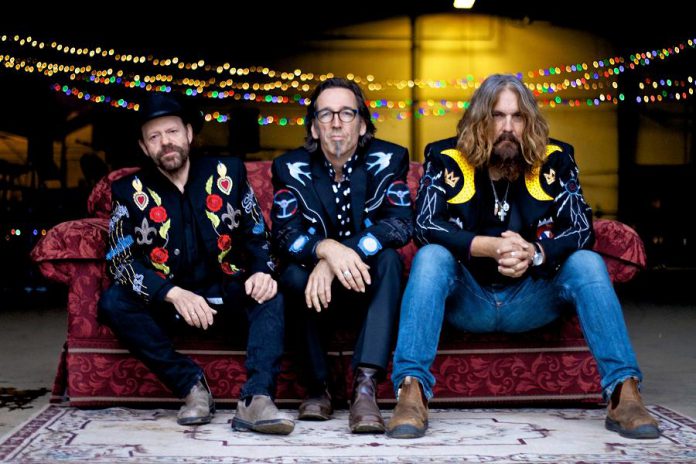 VIDEO: "Lean on Your Peers" – Blackie and the Rodeo Kings

Then came his metamorphosis as Lee Harvey Osmond, which led to the recording of four studio albums, the latest being Mohawk.
"Mohawk fits perfectly with what I'm doing at this time and what's on my mind," Wilson says.
"Without being mystical or magical or cosmic, I found out (about my Mohawk heritage) at exactly the right time in my life. I was surrounded by love with kids and grandchildren. I had a good sense of where I belong. I wasn't lost."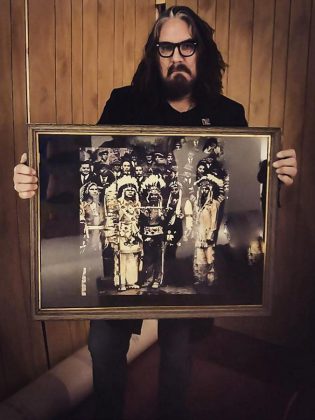 "I found out that I was adopted and that my cousin was actually my mother and that I'm a Mohawk. If I had found out in my 30s, I probably would have drank myself into a corner or OD'd. I've been 19 years clean and sober. I have a good sense of what's important to me in my life. Who knows what would have happened if I found out earlier in life? Maybe great things, but it's not really a question I can entertain. I can't indulge myself in it too much."
Of one thing Wilson is convinced: "Without identity we have nothing to offer the world." He adds it's his hope that all are still searching.
"My God, if all the answers were found in what we're taught in churches, and by corporations and by governments, we would all be very, very boring people. The inner search is way more interesting than me going back to Most Blessed Sacrament Roman Catholic Church in Hamilton and taking Communion.
"I don't have anything against that. I'm just saying there's a deeper journey. Without having a sense of who we are, of what it is we're offering the world, we're not really offering anything."
The result of Wilson's journey is as clear to him as it is revealing to his audience.
"The voice I now speak and sing with, and the colours that I use on my canvasses, they're more brilliant and alive," he assesses, taking pains to make certain the term 'brilliant" isn't being used to describe himself. He adds that whatever art form he practices, he considers each "important to my survival. I have to keep myself busy to stay healthy. They're the spokes that hold the wheel together and the wheel gets me to where I want to go."
And there are still places to go and things to do, for which he's very thankful.
"I'm doing a handful of shows: Toronto, Montreal, Wakefield, Peterborough, Hamilton. That's it. Then I get on a plane and go to Nashville to start a new Blackie and the Rodeo Kings record.
"Then I come back and I'm going to start an art project with the Indigenous writers Tanya Talaga (Seven Fallen Feathers) and Lee Maracle (Sojourner's Truth and Other Stories, Ravensong). We're planning on collaborating on my next art project.
"I want to co-ordinate working with other Indigenous writers to get their stories and their views and their concerns into my paintings. I'm a guy that is shaking hands with the culture that I've just been introduced to and that I'm a part of, so I'm kind of finding my way. I hope I have 20 more years on this planet to continue this search."
As for the welcome he has received from the Indigenous community as his journey continues, Wilson has been left nothing short of in awe.
"The fact is I'm a fucking Indian. Nobody in the Indigenous community says 'Well, how much Indian are you?' My mother was Mohawk and French. My father was full-on Mohawk. I'm like 85 per cent Mohawk. It's only the Canadian government that wants me to prove that. Nobody on my reserve wants me to prove that. Nobody across this country wants me to prove that.
"I've never been more welcomed by a community, and by a culture and a group of people, than I have been by the Indigenous community. And it's an interesting place to be. I've been asked to be a part of Indigenous Days in Ottawa. I've been part of the Indigenous Music Awards. I've just been asked to be part of a longhouse ceremony that is exclusive only to the Mohawk culture."
"I grew up in Hamilton, where it's all about being used to doors shutting on us. Not being accepted and all that shit. Let's get over it. Let's get on with what it is we want to do. What you and I do is not harming anybody. Hopefully it's only making this a better planet, so let's not worry about what buddy next door thinks."
Speaking to his upcoming Market Hall concert — he'll be joined by several longtime friends and collaborators — Wilson says the city has always embraced his talent and his message, for which he remains grateful.
"I like Peterborough. I've been coming there for years. I used to get myself in quite a bit of trouble there. Now I don't. It's that simple."
VIDEO: Tom Wilson reads from "Beautiful Scars"

And, as if he doesn't have enough on his plate, Wilson is gearing up to write a second book.
"It's going to continue where this book (Beautiful Scars) left off. I have a lot of brothers and sisters that I never knew and I want to write about their Mohawk identity growing up in Brooklyn, New York, and Jamaica.
"There's a thing that's in all of us and we don't recognize it: blood memory. It's the smell of something cooking that you recognize even though you've never smelled that food cooking before. Something you recognize in people but you don't why you recognize it. Feelings that you have, or instincts that you have.
"That blood memory, for me, is coming from my Mohawk culture. For example, I've been painting for 25 years but only in the last six years have I had the right to claim I'm an Indigenous artist. I didn't have the right to that claim prior, but it was coming from somewhere. Stuff comes out of us … we don't really know why we're doing it or where it's coming from. I want to write about that blood memory."
VIDEO: "Blue Moon Drive" – Lee Harvey Osmond

Noting he suffered a stroke around three months ago — "I'm not slowing down but I've been planning my moves a little more wisely" — Wilson says he'll continue to explore his art in all its forms "until you're coming to throw dirt on my grave."
As for Emerson's words of so long ago, Wilson isn't putting too much stock in the message.
"I just like what's going on here. I'm pretty happy about where I'm going. Actually, I'm pretty happy about where I am. I don't know where the fuck I'm going."
For more information on Wilson and his various projects, visit tomwilsononline.com.