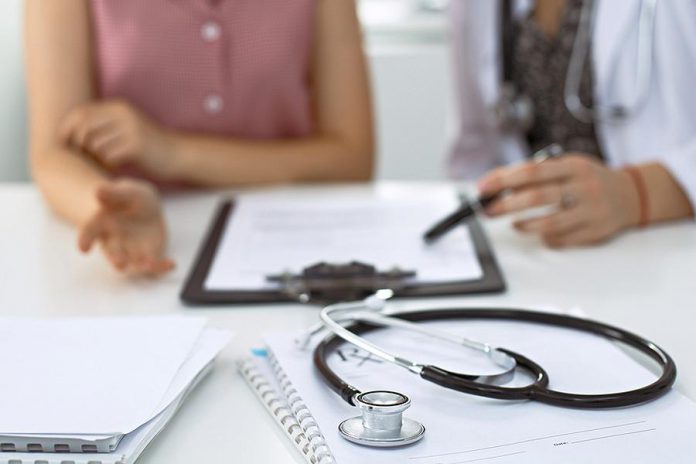 The Peterborough Family Health Team (PFHT) wants residents in the City and County of Peterborough who don't have a local family doctor to know there's a new local wait list available.
There are currently around 6,500 residents who either don't have a local health care provider, such as a family doctor or nurse practitioner, or whose family doctor is located outside of the Peterborough area.
Around five months ago, PFHT created a new process to connect these residents to local health care providers. However, so far the number of people on this local list doesn't add up to the number of residents needing a local doctor, so PFHT is concerned people may be confusing this local list with the provincial "Health Care Connect" wait list.
To get placed on the local wait list, complete the online form at www.peterboroughfht.com/need-a-doctor. If you don't have access to the internet, you can call the Peterborough Virtual Care Clinic at 705-536-0882 (for residents of the City of Peterborough) or the PFHT Clinic at 705-651-4866 (for residents of the County of Peterborough).
PFHT uses the local wait list to connect residents without a local family doctor to new family doctors once they join the community. The list also helps PFHT to recruit new family doctors who are interested in receiving a roster of patients.
"For years we've strived to recruit new physicians to our great community, yet we continue to have thousands of people without a family doctor," says PFHT executive director Lori Richey. "When taking a step back to see the bigger picture, we noticed a pattern. Many new doctors prefer taking over a retiring doctor's practice. If new doctors are looking for an established roster of patients, then we will give it to them."
Those who are on the local wait list for a new family doctor and who require care will be able to access the Peterborough Virtual Care Clinic and PFHT Clinic. The clinics will provide patients with comprehensive care and create a medical record to give to their new family doctor once connected.
PRHT is also encouraging people who feel they may not need a family doctor because they're healthy to get on the local wait list.
"You never know what your future holds for your health," Richey says. "It's best to have your medical home in place, should anything happen."
Patients who are now temporarily connected to the Peterborough Virtual Care Clinic and PFHT Clinic are also able to attend the many PFHTs programs, services, and workshops such as Mindfulness, Craving Change, and much more.
For more details, visit www.peterboroughfht.com.