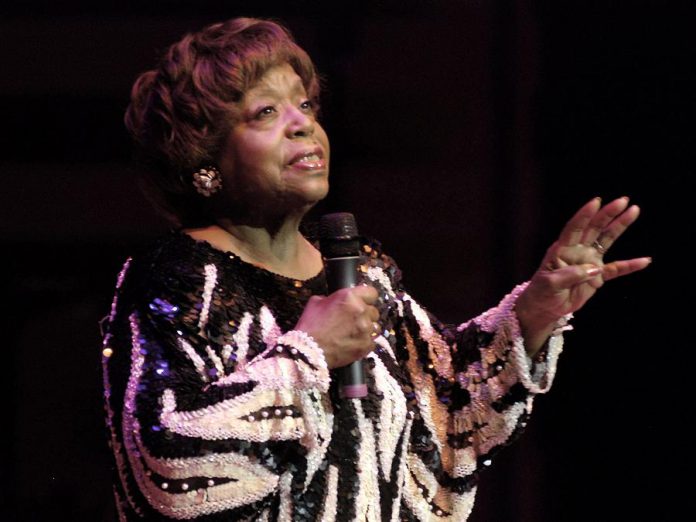 February is Black History Month and the City of Peterborough will officially recognize it for the first time this year, with a proclamation by Mayor Diane Therrien on Friday, February 1st.
In addition, Mayor Therrien will be presenting a key to the city to legendary singer Ada Lee, who lived in Peterborough for almost 50 years.
Born to a musical family in Springfield, Ohio, Lee was formally trained in classical, jazz, blues, and gospel music. Her professional musical career began in 1957 and she recorded her first album Ada Lee Comes On! in 1961. She has shared the stage with the likes of Count Basie and Duke Ellington.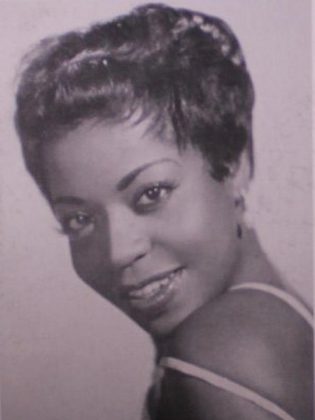 In 1967, she moved to Peterborough with her late husband Frank Baker where they raised six children.
"Despite her talent and positive contributions in Peterborough, the early days of her residence were rough," writes Charmaine Magumbe, chairperson of the Community Race Relations Committee of Peterborough, in a media release.
"She encountered racial tension from neighbours when some of them circulated a petition to force her to move from the area because they felt that having a black person in the neighbourhood would depreciate the value of their homes."
This perception changed as neighbours realized Lee's contributions to the community.
"Ada Lee spent her time, and shared her talent and resources to weave her faith and love into the fabric of life in Peterborough," Magumbe writes. "Ada Lee served countless charities in the area and founded the Voices for Life Gospel Choir. For her work on stage, television, and with the Peterborough Centennial Choir, Lee was honoured with the Governor General's Award, and a plaque on the Pathway of Fame at Peterborough's Del Crary Park."
AUDIO: "Moanin'" – Ada Lee (1961)

Black History Month celebrations in Peterborough will commence at 11 a.m. on Friday, February 1st.
Mayor Therrien will present the 91-year-old Lee with the key to the city in the sanctuary at Emmanuel United Church (formerly George Street United Church, whose congregation Lee attended), located at 534 George Street North in Peterborough.
The event will also feature the Trent African Caribbean Student Union Dance Group (Trent University students who perform at student cultural and performance events such as Afrobana and Cultural Outreach), spoken word artist and slam poet EJ (a member of the fourth-ranked team at the 2017 National Canadian Slam and fifth-ranked at the Canadian Individual Poetry Slam '18), African drumming from TASS students, and a variety of foods from local restaurants.
Along with the special presentation to Ada Lee by Mayor Therrien, speakers include Rosemary Sadlier (author and past president of the Ontario Black History Society) and former mayor Sylvia Sutherland.
Hosted by the Peterborough Race Relations Committee, the event is being led by City councillor Stephen Wright. Wright was elected last year as one of the City of Peterborough's first black councillors, along with Kemi Akapo.
Other events taking place during Black History Month include:
A screening of I Am Not Your Negro at 7 p.m. on Friday, February 1st at the Unitarian Fellowship of Peterborough / Jewish Community Centre (775 Weller St., Peterborough). The 2016 documentary film directed by Raoul Peck is based on James Baldwin's unfinished manuscript Remember This House. Narrated by actor Samuel L. Jackson, the film explores the history of racism in the United States through Baldwin's reminiscences of civil rights leaders Medgar Evers, Malcolm X, and Martin Luther King, Jr, as well as his personal observations of American history. It was nominated for Best Documentary Feature at the 89th Academy Awards and won the BAFTA Award for Best Documentary.
"Black History Month Panel: Celebrating and Remembering the Past, Present and Future" from 1 to 3 p.m. on Friday, February 1st at Peter Gzowski College (1 Gzowski Way, Peterborough). A panel of experts will delve into the past, present, and future of Black History Month. The panel will feature Trent University students and faculty along with community members exploring the significance of celebrating black history, the current impacts of the Black Lives Matter movement, hope for the future, and more.
"Many Windows, One Light", an afternoon of dialogue and story sharing from 1 to 6:30 p.m. on Saturday, February 9th at The Mount Community Centre (1545 Monaghan Rd. Peterborough). The event features a context-setting "provocateur" presentation by guest speaker Bernie Farber, one of Canada's leading experts on human rights and race relations and chair of the Canadian Anti-Hate Network, and a participatory dialogue to discover possibilities, partnerships, and next steps led by Ben Wolfe. The Creating Space art hive will provide art-making supplies and the event will end with a potluck dinner.
"Africville Remembered" at 7 p.m. on Wednesday, February 20th at Kenner Collegiate (633 Monghan Rd., Peterborough).
"Soul II: Roots and Rights" at 2 p.m. on Saturday, February 23rd at Calvary Pentecostal Church (1421 Lansdowne St. W., Peterborough). In celebration of Black History Month, the Peterborough Singers and featured guests Aadin Church and Divine Brown journey through the music born from and shaped by the Black experience in America and the civil-rights movement. The concert also features Rob Phillips on piano, Geoff Bemrose on guitar, Andrew Affleck on bass, Curtis Cronkwright on drums, Steve McCracken on saxophone, and Doug Sutherland on trumpet.