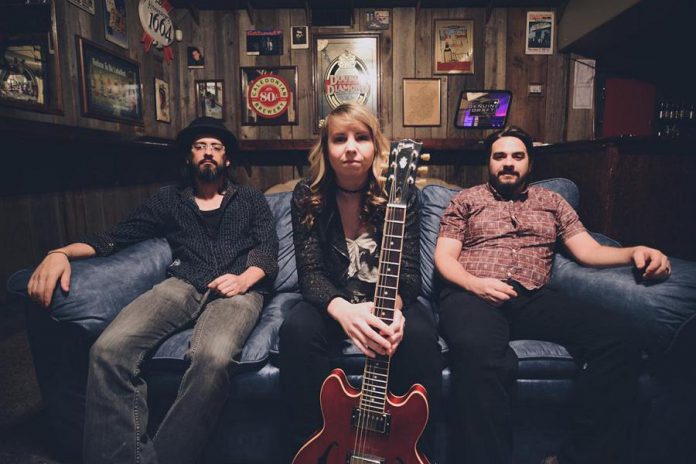 Peterborough musician Emily Burgess has won the 2018 Maple Blues award for New Artist/Group of the Year.
The awards were presented by the Toronto Blues Society last night (February 4) at Koerner Hall in Toronto.
The singer-songwriter and guitarist, who is now on her way to the U.S. for a tour with her band The Emburys, posted about the win on her Facebook page. As a nominee, she said she was planning to attend the awards but then got a surprise call.
"I gotta say, yesterday was pretty nuts," she writes. "I thought we were just going to go to the MBA's and enjoy the show. Then at 1 pm, while still in Peterborough, got the call to fill in a performance spot at the awards and had to get to Toronto ASAP."
She went on to thank her community.
"Thank you to the land of dreams called PETERBOROUGH and the incredible music community we have here."
According to the Toronto Blues Society, "The New Artist or Group of the Year is awarded to any group or individual, new to the national blues scene, who has made considerable advances artistically and/or commercially during the eligibility period."
Burgess' fellow nominees in the category were Cootes Paradise, Dan Doiron, Deb Rhymer, and Elliott & The Audio Kings. The winner was selected through online voting.
Burgess is well known to Peterborough residents for her solo performances, as well as playing with The Weber Brothers since 2014 and more recently her own trio The Emburys (with brothers Rico and Marcus Browne on bass and drums respectively).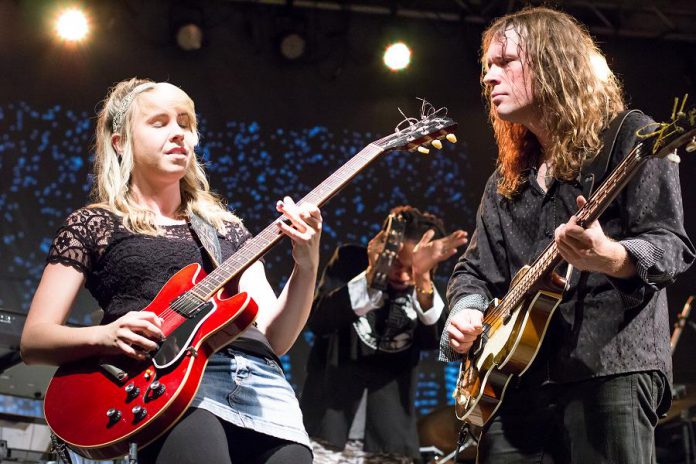 She grew up in Mississauga and began taking piano lessons as a child but switched to guitar at the age of 14. Burgess majored in guitar at Humber College and graduated at 22 years old.
She then began touring with the 24th Street Wailers, writing two songs and playing guitar on the band's 2015 Juno-nominated album Wicked. She started playing guitar and touring with The Weber Brothers in 2014 and then formed The Emburys.
In November 2017, she released her debut solo album Are We In Love?, produced by The Weber Brothers. The Emburys are currently touring in support of the album, heading to the U.S. for a string of dates in February.
VIDEO: "Til I Get To Call You My Own"

Here's the complete list of winners of the 2018 Maple Blues Awards:
Male Vocalist of the Year – Colin James
Female Vocalist of the Year – Angel Forrest
Drummer of the Year – Lindsay Beaver
Piano/Keyboard Player of the Year – David Vest
Blues Booster Award – The Hornby Island Blues Society
Acoustic Act of the Year – Big Dave McLean
Electric Act of the Year – Colin James
Horn Player of the Year – Shirley Jackson
Harp Player of the Year – Steve Marriner
Guitarist of the Year – Sue Foley
Bassist of the Year – Laura Greenberg of the JW-Jones Band
The Cobalt Prize for Contemporary Blues Composition – Ann Vriend – "It's Happening"
B.B. King International Artist of the Year – Buddy Guy
Recording Producer of the Year – Dave Meszeros for Colin James' Miles to Go
New Artist/Group of the Year – Emily Burgess
Blues with Feeling Award – Ellen McIlwaine
Entertainer of the Year – Colin James