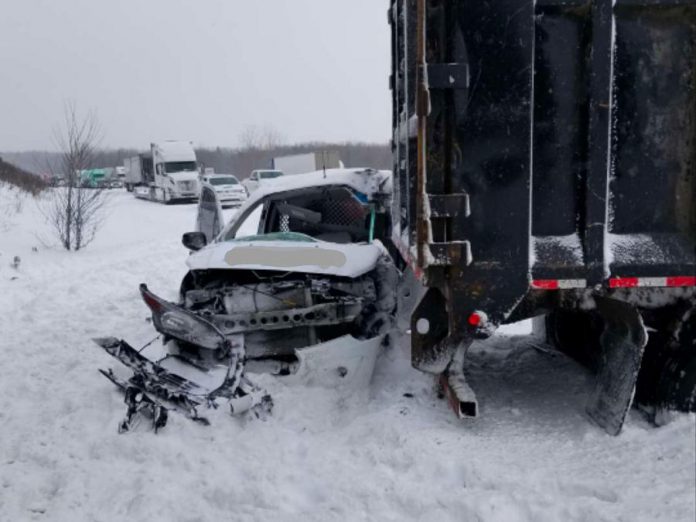 The westbound lanes of Highway 401 between County Road 40 and County Road 30 east of Brighton have been reopened following a serious collision involving a jackknifed tractor trailer and four other vehicles.
The accident happened at around 9:40 a.m. on Wednesday morning (February 13). One of the drivers was transported to hospital with serious injuries.
Highway 401 westbound was closed between Quinte West and Brighton for several hours while OPP members trained in collision reconstruction measured and documented the scene. Weather and road conditions may have been a contributing factor but the crash remains under investigation.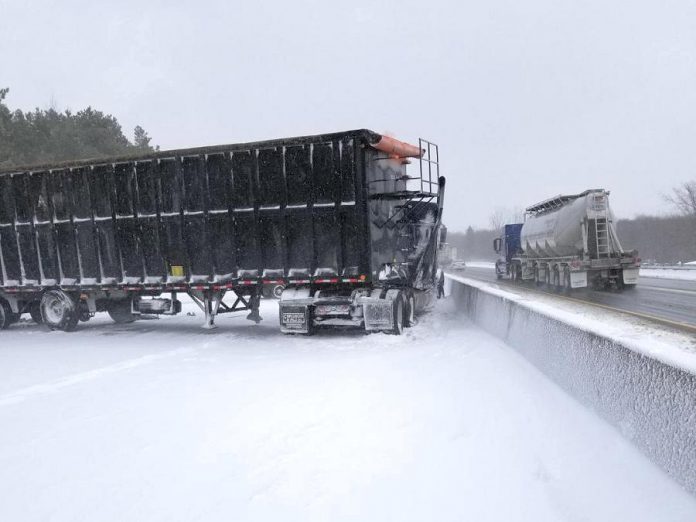 There was no updated information on the status of the injured driver at the time of this report.
The OPP is reminding motorists to drive with caution and allow yourself extra time to reach your destination. Sudden storms and plunging temperatures can drastically change road conditions and reduce visibility.