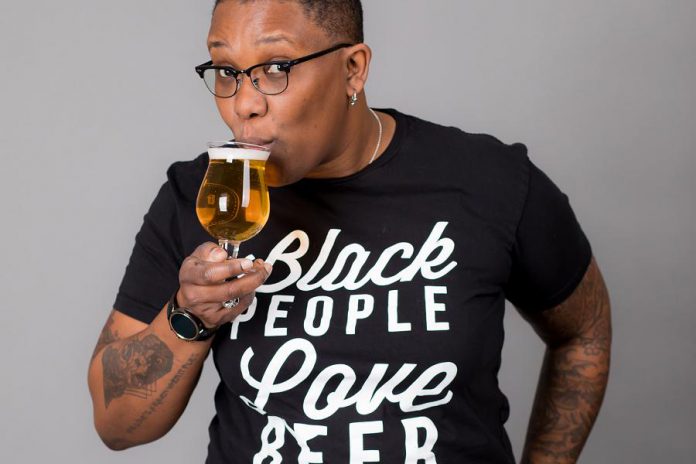 This month, food writer Eva Fisher drinks to beer diversity, joins a Viking horde, starts a farm on her balcony, and enjoys healthy beverages and organic snacks from Jo Anne's Place Health Foods.
---
Beer event on February 17th celebrates diversity in and out of the glass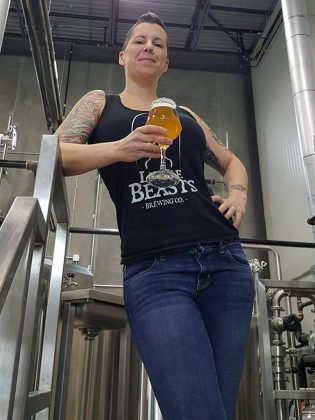 Craft beer is known for its diverse flavours and aromas: strong hops, chocolate stouts, and unique seasonals. The people behind the beer? Less so, with the bearded white brewer trope becoming so ubiquitous that the recently closed local brewery Beard Free Brewing named their brand to debunk it.
The Electric City Brigade of Beer Betches is a local champion of diversity in the beer industry, and their upcoming event Beer Diversity, sponsored by Publican House, is an opportunity for beer lovers to embrace diversity in and out of the glass.
The event takes place on Sunday, February 17th from 12 to 6 p.m. in the lower level of the Peterborough Square at the Peterborough Regional Farmer's Market location.
Beer Diversity will feature presentations by Ren Navarro and Erin Broadfoot.
Ren is co-founder of The Society of Beer Drinking Ladies and calls herself "the craft beer unicorn." She is an acclaimed and exciting speaker with extensive experience as a beer rep.
Beer Betches founder Sara George explains:
"She's a woman, she's black, and she's queer, so if you hire her you're checking off all of the boxes that you're required to check off. It's a very tongue-in-cheek way of saying that the craft beer industry is not as diverse as it should be."
Erin is co-owner and co-head brewer at Little Beasts Brewing Company. After an original career as a naturopathic doctor focusing in gynecology and fertility, she decided to completely change careers and become a brewer. She will share her story and talk about some of the challenges of being a woman in the beer industry.
Sara says that diversity is the key to making more people feel comfortable in the growing craft beer industry, and that's something that her events champion.
"It's very important to me because I want to see a diverse audience, because why limit beer to one group of people?" she explains.
"It's really nice to see how comfortable people are walking through the doors of a Betches event and seeing a group of women just like them who are really excited about beer and really enjoy it, and know that they're not going to come across any condescension and they're not going to come across someone who is going to make them feel uncomfortable.
"That's what I strive for in every one of my events."
In addition to the talks, there will be a tasting featuring brews from Publican House, Smithhavens, Bobcaygeon Brewing, Little Beasts, Cameron's, Bancroft Brewing, Town Brewery, Second Wedge, Manantler, and Partake Brewing, as well as a range of food, craft, and drink vendors.
Tickets are $30 (including two drink tickets and a sample glass) and will be available at the door.
Dine as the Vikings did at Dalewood Golf Course in Cobourg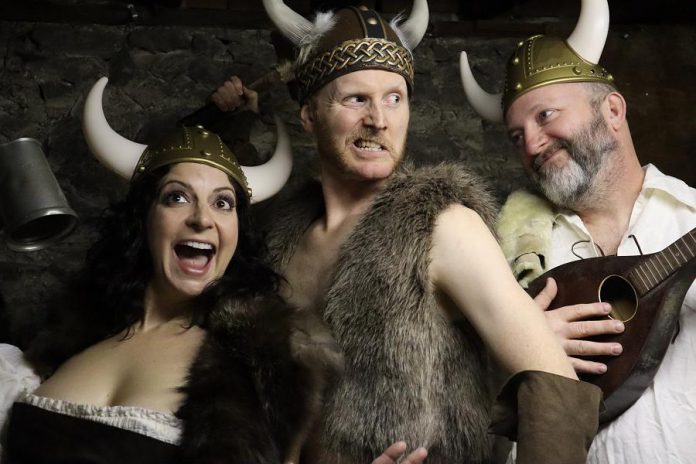 Forget the cutlery and tear into a Viking-style feast!
"Game of Horns The Panto: A Viking Great Celebration" is a raucous dinner theatre experience taking place on Friday, March 8th and Saturday, March 9th at Dalewood Golf Club (7465 Dale Rd., Cobourg, 905-885-8409).
Entertainment will be provided by Ontario Street Theatre with plenty of audience interaction. At the end of the meal, a Viking king will be crowned.
The March 8th performance will be designed for families, and the March 9th event will be for adults.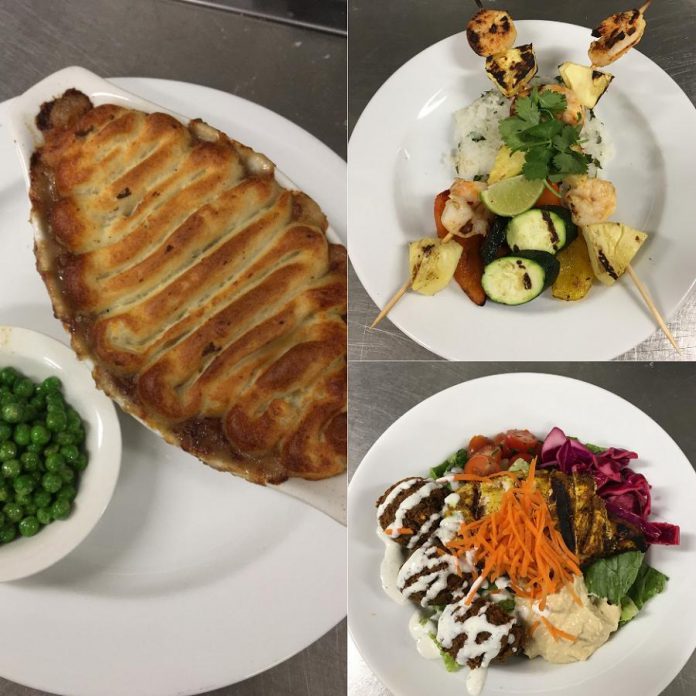 Chef Jennifer Robison has designed a special menu for each evening. Dinner will be served family style, and will feature soup slurped straight from the bowl, chicken for the family night, individual cornish hens for the adult evening, roasted vegetables, and a dessert. On March 9th, there will be growlers of beer from William Street Beer Co. at each table.
Your finest Viking beards and armour are encouraged. For the family show, tickets are $45 for adults and $25 for children under 12. For the not-so-family show, tickets are $65 for adults. Tickets can be purchased in advance online.
Dig in with Nourish's Urban Agriculture Series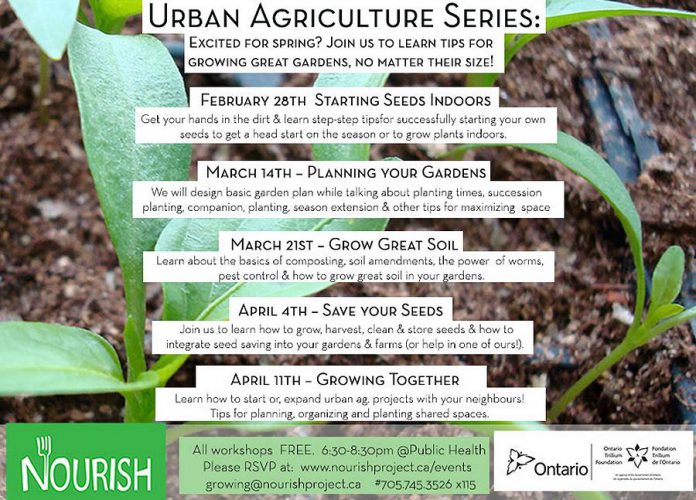 Are you interested in growing your own food but don't know where to start? Nourish's Urban Agriculture series offers a chance to learn the basics from Community Food Cultivator Jillian Bishop, a star in the Peterborough urban agriculture movement.
The class offers something for everyone, from balcony gardeners to those with a large plot of land.
The first class will teach the basics of starting seeds indoors, but there are also workshops on planning your garden, growing great soil, seed saving, and building community gardening projects with your neighbours.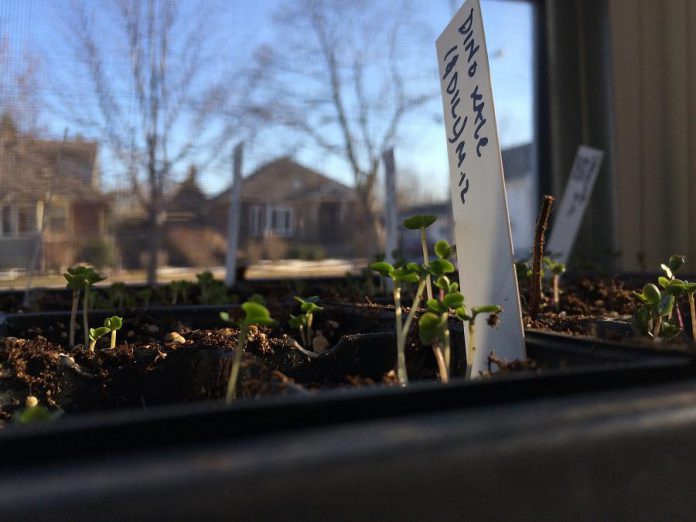 Jillian says that growing your own food is not only cheap and environmentally sustainable, it can help you to build community by connecting you with like-minded people in your neighbourhood, whether it be out in your community garden or at the workshop series itself.
"Not only do we want to provide people with the basic knowledge and skills they need, but maybe they are going to meet people in their community that are interested in similar things."
The Urban Agriculture Series is free, but be sure to reserve your spot in advance at https://nourishproject.ca/urban-agriculture-series
Healthy options made even more convenient with Jo Anne's Place's new renovation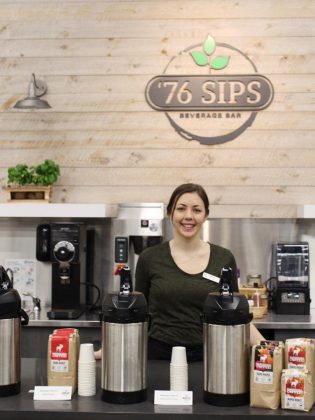 Jo Anne's Place Health Foods (1260 Lansdowne St, Peterborough, 705-749-9474) has recently been renovated, with a grab-and-go cooler, an expanded selection of fresh fruit and vegetables, and a new beverage bar called '76 Sips.
The beverage bar, which officially opens on March 18th, features a variety of coffee, tea, and healthy smoothies.
The smoothies will include a chocolate smoothie, a green smoothie, and an immunity-boosting smoothie, with the option to mix in healthy add ons like protein, spirulina, and collagen.
When it comes to food, Jo Anne's Place's ethic is to choose organic, non-GMO, and local when possible. They also have lots of options for people with food allergies and sensitivities.
Operations manager Sharon Walker notes that their newly expanded fresh fruit and vegetable section offers one of the largest selections in the Kawarthas. She says Jo Anne's Place chooses certified organic products from Ontario whenever possible.
Products from further afield are sourced from places with rigid organic requirements to make sure that the food they sell is healthy and safe.
The new grab-and-go section has healthy convenience foods including salads, desserts, drinks and more for a handy lunch or snack. Sharon says that Jo Anne's Place ultimately plans to offer their own line of grab and go goodies.
"That is definitely our future goal for our grab-and-go, and for the beverage bar really — to expand that option to see what else we can offer."
For more information about Jo Anne's Place, visit www.joannesplace.ca.