It's one thing to be comfortable with one's past, but moving on with no regrets is a special place reserved for the truly content.
As a founding member and lead singer of Canadian country roots band Prairie Oyster, Russell deCarle has nothing but good memories when he reflects on the band's initial run from 1974 to 1978 and its subsequent and more commercially successful second coming that spanned the period from 1982 to 1996.
It's no surprise that deCarle has good memories about his time with Prairie Oyster.
Besides writing and recording a number of top 10 singles and issuing eight top-selling albums, the band took home six Juno Awards and 11 Canadian Country Music Awards.
"I'm really proud of what we accomplished, but it is in the rear-view mirror," says deCarle, who has since fashioned a very productive and satisfying solo career for himself, manifesting itself in the form of three albums and sold-out shows across Canada.
"I really don't live very far in the past and I don't live very far in the future," he adds. "I'm really trying to live in the present. I'm proud of the stuff I wrote for Prairie Oyster, but now I get to tell my own story with my material. I'm very proud of what we did but it had run its course."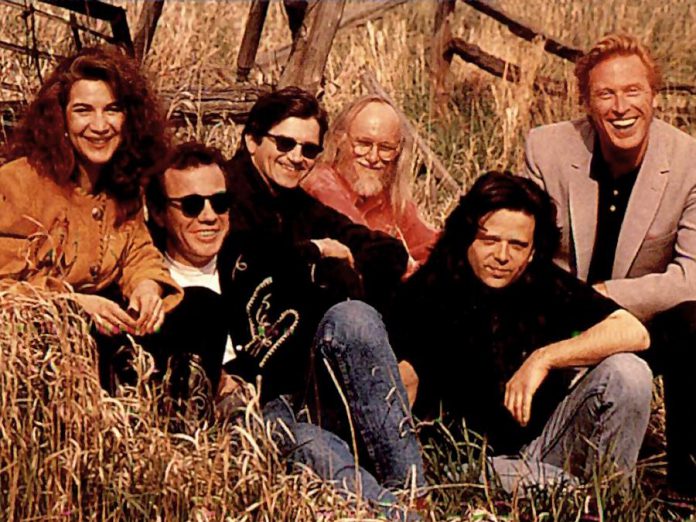 On Saturday, February 23rd, deCarle will headline at the Market Hall Performing Arts Centre, joined by guitarist Steve Briggs (Bebop Cowboys, Sylvia Tyson, Murray McLauchlan), bassist John Dymond (Blackie and the Rodeo Kings, Bruce Cockburn, k.d. lang) and pianist John Sheard (The Vinyl Café, Rita MacNeil, Rita Coolidge, Celine Dion).
General admission tickets to the 8 p.m. concert cost $30 — or $35 for assigned cabaret-style seating — and can be ordered at the Market Hall box office, by phone at 705-749-1146, or online at markethall.org.
While deCarle has nothing but good memories of his time with Prairie Oyster, the rewards that his solo career has brought his way also number many.
VIDEO: "Goodbye So Long Hello" – Prairie Oyster

"One of the great things about doing my own show is I get to do my material and a lot of my favourite material," he says.
"I don't really do anything I'm not emotionally connected to. I have a huge repertoire. I rarely use a set list. Whatever I feel like doing, I kind of pull out of the hat and there's usually a story to go with every song. I get to tell my own story. You can't really do that with a band, even if you're the singer. You have to take into account you're representing five or six people up there on stage. It's not just your own thing."
Another big difference for deCarle is that he's no longer playing bass as he did with Prairie Oyster.
"I'm in a situation now where I get to work with some of my favourite players who are also really great pals. I'm not playing bass; I play guitar so I get to work with some of my favourite bass players.
"One of the constants is I always play with Steve (Briggs). I hired Steve for a tour I did with Merle Haggard. It was a life-changing event for both of us. That was in 2004 and I've been playing with Steve ever since. We're soul partners."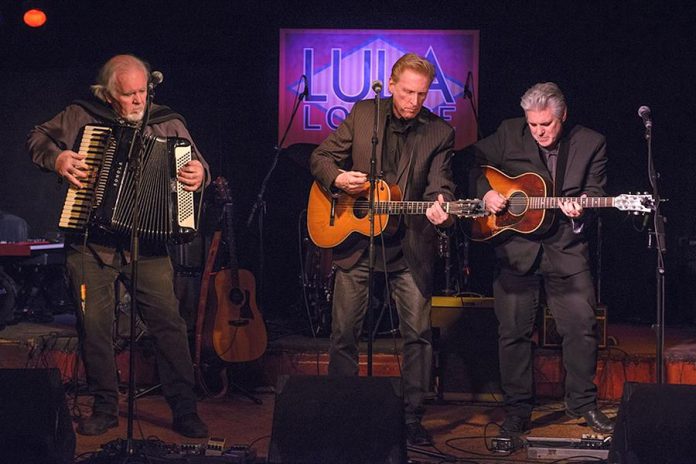 As a solo artist, deCarle released his debut album, Under The Big Big Sky, in 2010. He formed The Russell deCarle Trio in its aftermath, performing an eclectic mix of blues, jazz, country, Latin, R&B and Western swing with Briggs and accordionist Denis Keldie (The Extras, Denis Keldie Trio, Jeff Healey, Etta James, Doug Riley).
The trio released Live At Loud Mouse Studios in 2014, and performed at the Nexicom Studio at Showplace Performance Centre in March 2015.
deCarle's latest album, Alone In This Crowd, was released in 2017 and also features Briggs and Keldie. At his Market Hall concert, deCarle will be accompanied by Briggs along with bassist John Dymond and pianist John Sheard.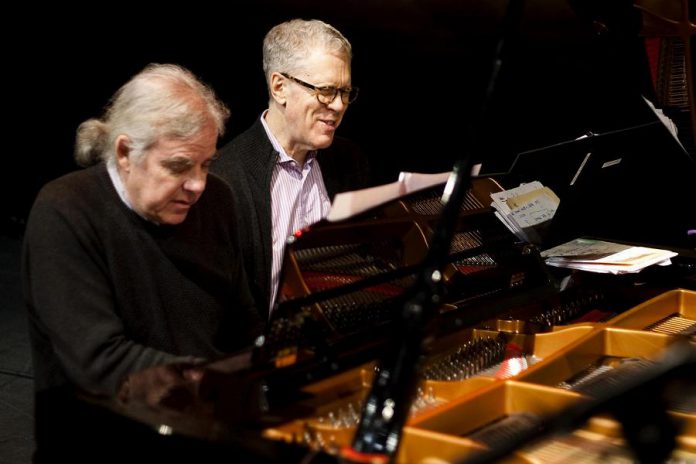 "These guys really dig the material," deCarle says. "It isn't like they're just mercenary musicians that I'm hiring. There's a real connection with everybody I tend to play with."
While he admits the transition from bass to guitar was "a huge leap," deCarle credits Briggs for much of his progress, terming him "one of the greatest teachers in the country." And he while loves the songwriting side of the equation, he's well aware of what he is at the end of the day.
"I'm a singer who writes songs," he admits. "I've always thought of myself more as a singer that anything else. I've kept my range and I feel like I'm a better singer now than I've ever been. The voice is an instrument. You don't just open your mouth and it's there.
"With every experience in the studio you learn something. I get to do such a variety of material now. I really get to work my voice and I write stuff that's melodically interesting to sing. Joan Besen of Prairie Oyster, who wrote a lot of our biggest hits, would write a lot of times for my voice. She would really push me. I now write stuff that's fun for me to sing."
VIDEO: "Feel like Hank Williams Tonight" – Russell deCarle with Steve Briggs

Despite the solo tag, it's clear that the group dynamic still remains important to deCarle.
"A lot of the reason I got into playing music, what attracted me, was the camaraderie: playing with other musicians. I'm not really the guy who plays all the instruments on my records, nor do I want to do that. I love the experience of working with a great engineer, people who are really good at what they do, and other musicians."
For the Peterborough show, deCarle says that along with doing some favourite cover tunes, he'll perform material from his album releases as well as a few Prairie Oyster songs. The gig, he notes, marks a bit of a homecoming for deCarle, who lives a short drive away in the Janetville area.
"Prairie Oyster basically started in Peterborough. In the 1970s, the original band played once a month or so at the Trent Inn. Dennis Delorme lived in Peterborough and still does. I first played in Peterborough in a band called The King City Slickers. It's a very special place."
Peterborough in the 1970s was also where deCarle first met Willie P. Bennett, the legendary folk singer-songwriter who passed away in 2008. They went on to write songs together and became great friends.
Ahead for deCarle is the Folk Alliance International conference in Montreal from February 13th to 17th. He's also writing new material, with the plan to get into the studio this spring and emerge with a new album.
VIDEO: "Shooting Star" – Russell deCarle with Steve Briggs and Denis Keldie

In the meantime, he remains over-the-top thankful that life post-Prairie Oyster has seen him remain on top of his game and relevant.
"That I get to still do this is fantastic," he says. "It's a real gift that I've been given. I'm so fortunate to get to do what I do. I never take it for granted.
"And I never take it for granted when people show up to see me play. The music business has changed so much. There's a lot of competition out there for audiences, so when people show up I'm just so appreciative."
For more on Russell deCarle, visit russelldecarle.com.