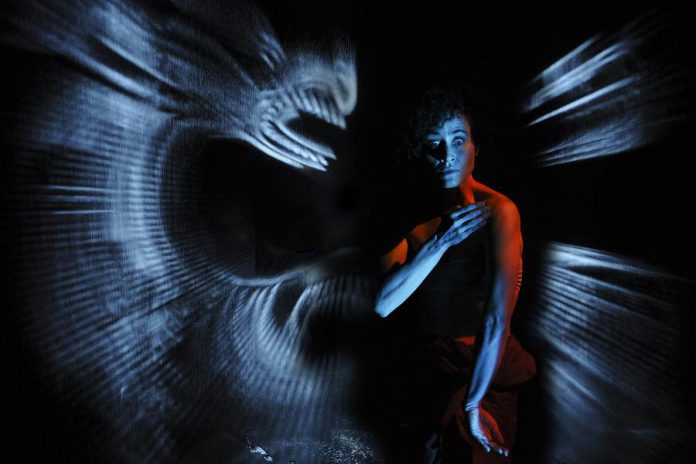 After bringing the acclaimed Australian indigenous dance company Djuki Mala to Showplace Performance Centre earlier this month, Public Energy Performing Arts is taking Peterborough audiences on another trip down under when Victoria Hunt performs her solo show Copper Promises: Hinemihi Haka at Market Hall Performing Arts Centre on Tuesday, February 19th.
Both Djuki Mala's and Victoria Hunt's performances in Peterborough have been organized by Public Energy's guest curator Patti Shaughnessy, who has become an expert at programming international indigenous artists.
A dance artist based in Sydney, Australia, Hunt's heritage is Maori, the indigenous Polynesian people of New Zealand. In 2003, Hunt went to Aotearoa (the Maori name for New Zealand) and met her relations for the first time. She was taken to Tarawera mountain and lake and introduced to tribal stories and ceremonial practices.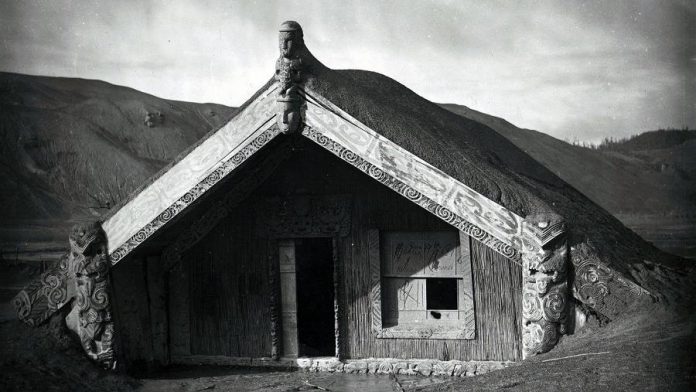 There, she heard the story of the 1886 volcanic eruption that displaced her ancestors from their land. Over 150 people died in the eruption of Mount Tarawera, but others were protected from the ash and mud by sheltering themselves in a meeting house built in 1880 from native totara wood by two local carvers.
The meeting house was named Hinemihi after a noted female ancestor, renowned in Maori legend for keeping the company of a giant lizard.
After the eruption, the survivors relocated to a nearby community and Hinemihi was left behind, almost buried in debris. In 1892, William Hillier Onslow — the Fourth Earl of Onslow and retiring Governor of New Zealand — purchased Hinemihi for 50 pounds as a memento of his time in New Zealand. He had Hinemihi dismantled and shipped to his home in Surrey, England, where she remains to this day under the care of the National Trust UK.
Copper Promises: Hinemihi Haka interweaves the journey of Hinemihi with Hunt's own experience of finding family, of reconnecting with culture, and of learning from land, ancestors, and peers.
Using sophisticated special effects and evocative sound, with beautifully suggestive dancing and her native Maori language, Hunt and her collaborators have created a world of rupture and foreboding and of resilience and joy.
"I am the house and the house is me … I dance the history of the house and she reveals my history," Hunt says. "There are multiple ways to tell the story of Hinemihi: it's a story of origins, a story of traumatic events, and it's a story of colonial violence. It's also my story."
VIDEO: "Copper Promises: Hinemihi Haka" – Victoria Hunt

Hunt's production of Copper Promises: Hinemihi Haka will be performed at 8 p.m. on Tuesday, February 19th at Market Hall Performing Arts Centre (140 Charlotte St., Peterborough) and will be followed by an on-stage question-and-answer session with the artists.
Tickets are $25 ($15 for students and the underwaged and $10 for high school students) and are available in person at the Market Hall Box Office, by phone at 705-749-1146, or online at markethall.org.