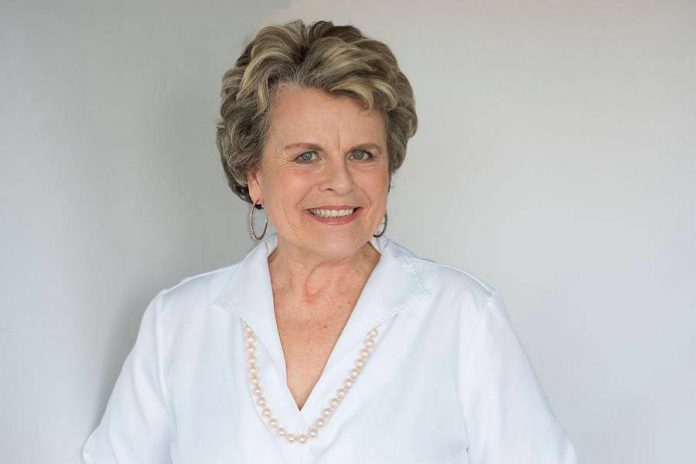 Few people can use their own tough times to comedic effect as well as Deborah Kimmett.
During some turbulent times in her life, notably giving birth to a premature baby and witnessing her brother battle cancer, the Toronto-based comedian turned to playwriting and humour as emotional medicine.
Dealing with those moments through a comedic lens was a necessary prescription to stay resilient in the face of life's challenges, Kimmett says.
"My daughter was born prematurely. The medicine that was available then wasn't the same [as it is today], so I turned to writing and wrote a play out of my own heartbreak of having to be a mom of a premature baby — but it ended up being really funny as well."
That play, Miracle Mother, was written in 1984 and earned her national recognition and a nomination for the Governor General's Award in 1995.
More recently, Kimmett wrote her acclaimed monologue The Year of the Suddenly, based on her relationship with her younger brother, who she only got to know after he was diagnosed with cancer. She has toured the show throughout Ontario since its debut at Toronto's Second City in June 2017.
She has been able to turn her stories into something she can share and, as it turns out, something that can help others heal. It's her ability to use humour as a valuable tool in the best and worst of times that has allowed Kimmett to make others laugh on the national circuit for four decades.
Having spent most of her young life being told that she was funny, the Napanee native moved to Toronto in her early twenties to enrol in a Second City improv class, which eventually turned into a new career path for the comedian.
"After I took the [improv] class, I got hired very quickly to work at Second City. I was there for a few years performing onstage. I started writing and creating my own material and doing stand-up using my own stories throughout the years."
VIDEO: "That Which Doesn't Kill You Makes You Funnier" – Deborah Kimmett

Kimmett then begun teaching at the mecca of improv and helped co-develop a corporate training program to take the basic idea of improv out into the business world, teaching corporations how to deal with change. During that time, she also performed her one-woman comedy shows.
"Somewhere about 20 years ago, it all came together. Now I speak at companies and events blending humour and inspiration. I'm not doing stand-up; I'm telling stories about the life lessons I've learned over the years," Kimmett says.
She's made memorable appearances at the Winnipeg Comedy Festival and has appeared regularly on CBC Radio's The Debaters. She's written two books of comedic essays (Reality is Over-Rated and That Which Doesn't Kill You Makes You Funnier) and one novel (Outrunning Crazy).
For two decades, she's racked up a sizable list of acting and directing credits and has taught writing workshops for creative writers and aspiring comedians looking to find their funny. Kimmett is also a motivational speaker for women's organizations, businesses, associations, and foundations.
Using laughter to deal with the challenges of work-life balance is one of the goals of Kimmett's hilarious keynote based on her book of the same name, That Which Doesn't Kill You Makes You Funnier, to be delivered at the third annual Peterborough International Women's Day Conference, hosted by Thirteen Moons Wellness, on Friday, March 8th.
The flavour of her topic will be "humour and inspiration," she says. Her material will be intergenerational, so the entire audience can relate. Expect a ton of laughs from her blend of trademark stand-up comedy with poignant moments from her own life sprinkled into the performance.
Bring the waterproof mascara. Side effects include group hugs.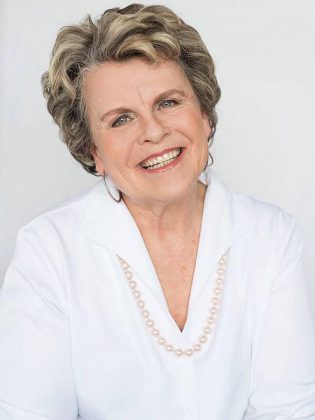 Having a genuine laugh together, Kimmett notes, is a way to make a quick connection. A good chuckle can make people healthier and better able to cope with trials and tribulations of the world.
"Humour can help dial down your stress and laughing together can have this connectivity that often we forget about. At times, you might feel isolated by the work you're doing, the family you're raising, or a sick family member — or maybe you have all three going on. Sometimes, we go through really dark times and need other people to give us a different perspective. There's seven billion people in the world, so let's connect to a couple that can support us.
"I think when you lose your sense of humour, you know that is the first sign of stress," she says. "By laughing, you open yourself up to interrupting your thoughts."
There are few tickets left for the International Women's Day Conference in Peterborough. For more information about the conference and to register, visit www.iwdptbo.ca.