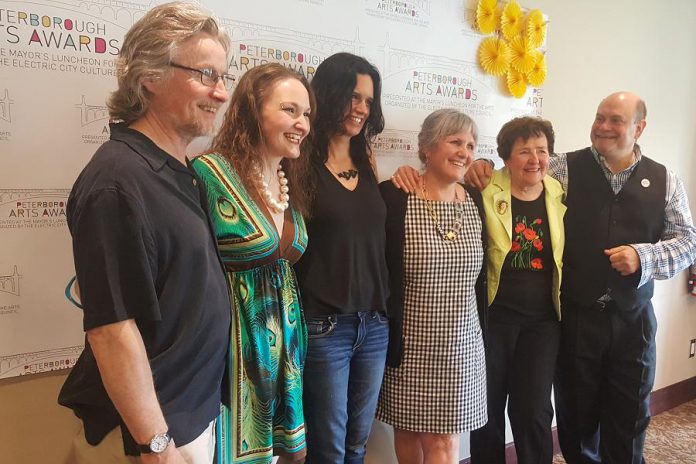 Do you know a local artist or an arts supporter who should be recognized for their achievements?
Nominations are open for the second annual Peterborough Arts Awards, presented by the Electric City Culture Council (EC3).
The nomination deadline for the 2019 awards is 5 p.m. on Tuesday, April 9th.
EC3 — a not-for-profit organization serving the arts, culture, and heritage sector in Peterborough and the surrounding region — established the awards in 2018 to honour and recognize excellence and outstanding achievement of professional artists, arts organizations, and arts supporters living and working the city and county of Peterborough.
"Peterborough has one of the most vibrant arts communities anywhere in the province," says EC3 president Bill Kimball. "These awards recognize that work: the outstanding achievements of our artists, arts organizations and arts supporters. This is an opportunity to come together and applaud the extraordinary talent and hard work of the local arts community and all that it contributes to our lives in this city."
Six awards of $2,000 each will be presented to the winners at the Mayor's Luncheon for the Arts, which takes place on Friday, May 24, 2019 at McDonnel St. Activity Centre (577 McDonnel St, Peterborough).
Each of the awards is supported by a sponsor, who committed to funding the award for five years thanks to the sponsorship efforts last year of Bill Lockington, a photographer and founding partner of LLF Lawyers.
The following six awards will be presented:
Outstanding Emerging Artist, sponsored by Tim and Shelley Barrie of Merit II Realty Limited
Outstanding Mid-Career Artist, sponsored by Betty and Bill Morris
Outstanding Senior Artist, sponsored by Paul Hickey of Outpost379 (previously known as BrandHealth)
Outstanding Achievement by an Indigenous Artist, sponsored by LLF Lawyers
Arts Champion, sponsored by Paul Bennett/Ashburnham Realty
Arts Catalyst, sponsored by Kate and Alex Ramsay
The winners of the inaugural awards in 2018 were Melody Thomas (Outstanding Emerging Artist, Brad Brackenridge (Outstanding Mid-Career Artist), Robert Winslow (Outstanding Senior Artist), Leanne Betasamosake Simpson (Outstanding Achievement by an Indigenous Artist), Krista English (Arts Catalyst), and Beth McMaster (Arts Champion).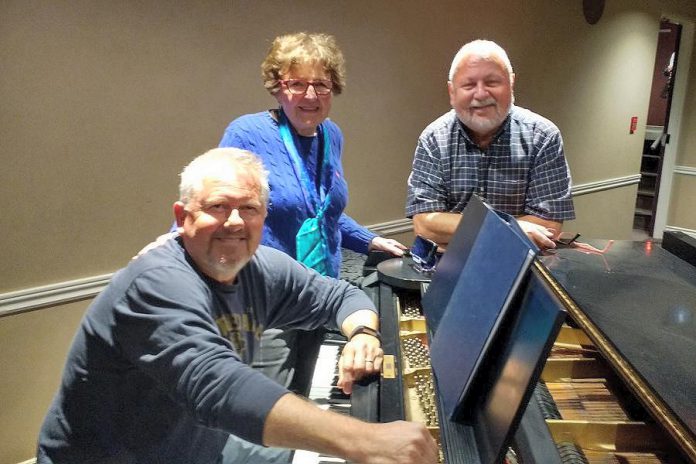 "So many wonderfully creative people give their time and energy to the arts in this city," says Beth McMaster, who was recognized in 2018 for her long-time work both at Showplace Performance Centre and the Peterborough Theatre Guild.
"I could ask for nothing more than to be acknowledged as a person who has gained the gratitude and respect of others, who, like me, find the arts a rewarding part of their lives. And the monetary prize that came with the award allowed me to share my good fortune with some of the organizations that have shaped my life."
Professional artists in any discipline — including visual arts, media arts, performing arts (including theatre and circus), dance, music, literary arts, and interdisciplinary and community-based arts — are eligible for the artist awards.
A nominee must by 18 years or age or older, a practising professional artist, and living in the city or county of Peterborough for at least two years. Self-nominations, posthumous nominations, and nominations for family members, employees, or students are not eligible.

To be eligible for the Arts Champion Award, a nominee must have provided outstanding support and encourage for the development of the arts through philanthropy, volunteerism, or the development of partnerships and collaborations for at least 10 years.
To be eligible for the Arts Catalyst Award, a nominee must have made a significant contribution to the development and ongoing vitality of the arts for at least five years. Nominees can include arts administrators or managers, critics, curators, educators, programmers, or producers.
More details on eligibility, how to nominate, and nomination forms are available on the EC3 website at www.ecthree.org/peterborough-arts-awards.
EC3 will announce the shortlist of finalists for the 2019 awards on Monday, April 29th.