Summer is approaching and soon the iconic loon will once again be nesting in lakes in the Kawarthas — and Bird Studies Canada wants your help monitoring loon populations.
Canada's leading national charitable organization dedicated to bird science and conservation, Bird Studies Canada has conducted the annual Canadian Lakes Loon Survey since 1981. Over the past 37 years, more than 3,200 volunteer citizen scientists have monitored the common loon on 4,500 lakes across the country.
Participants in the Canadian Lakes Loon Survey collect information that helps Bird Studies Canada track and report on the health of Canada's lakes, as well as the status of loon populations.
Loons are excellent indicators of broader lake health. Lake conditions can affect the reproductive success of the birds, which are sensitive to mercury pollution and acid precipitation.
"More volunteers are needed to survey these birds at lakes across Canada," says Kathy Jones, the survey's volunteer coordinator with Bird Studies Canada. "These data will be vital to determine if loons are in decline, holding steady, or making gains."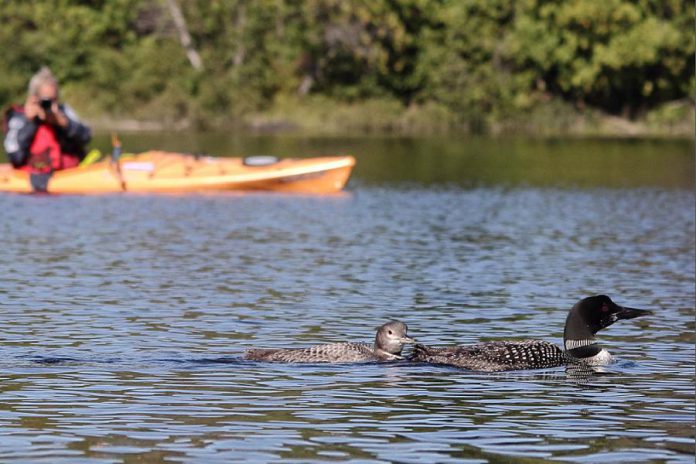 Each summer, hundreds of Canadian Lakes Loon Survey participants watch their lakes at least once in June for signs of nesting, once in July for chicks, and once more in August to see whether the chicks survive long enough for their first flight.
No experience is needed to observe and report on the loon chicks at your local lake as a citizen scientist. The information collected will become part of the upcoming 40-year Loon Survey Report and is needed to give a true picture of the status of the common loon and the health of Canada's lakes.
If you will be at a lake at least one day in each of June, July, and August, you can sign up for the Canadian Lakes Loon Survey. A donation of any amount you choose will enroll you in the Canadian Lakes Loon Survey and provide you with the benefits of Bird Studies Canada membership.
To learn more, visit birdscanada.org/loons or contact Kathy Jones at volunteer@birdscanada.org or 1-888-448-2473 ext. 124.