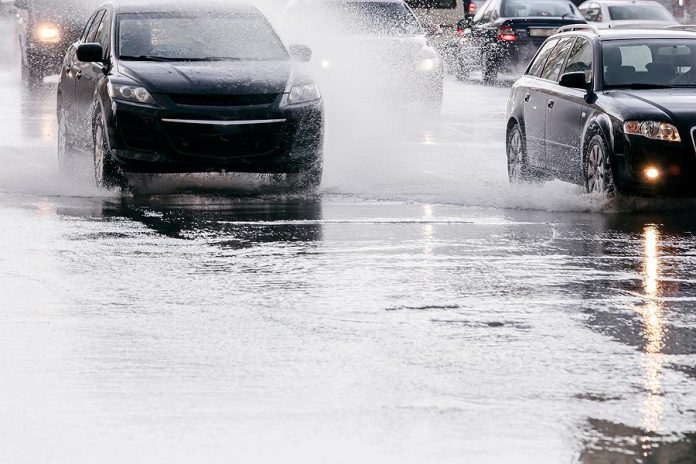 Environment Canada is forecasting significant rainfall on Sunday (April 14) and Sunday night across the Kawarthas, with a messy mix of wintry precipitation possible for northern regions.
An approaching low pressure system is expected to move into eastern Ontario by early afternoon on Sunday and persist until Monday morning.
For Northumberland County, Environment Canada has issued a rainfall warning, with total amounts of 30 to 40 mm expected.
For Peterborough and Kawartha Lakes, 15 to 25 mm of rainfall are likely.
As the still-frozen ground has a reduced ability to absorb this rainfall, localized flooding in low-lying areas is possible. Keep children and pets away from creeks and river banks.
Further north, in Haliburton and Hastings County, a messy mix of snow, ice pellets, and freezing rain is possible. Some areas may also change to rain if temperatures rise above the freezing mark.
Since the temperatures will be close to the freezing mark, there is a high degree of uncertainty regarding potential snowfall amounts, but Environment Canada is forecasting 5 cm of snow, with the possibility of freezing rain on Sunday night.