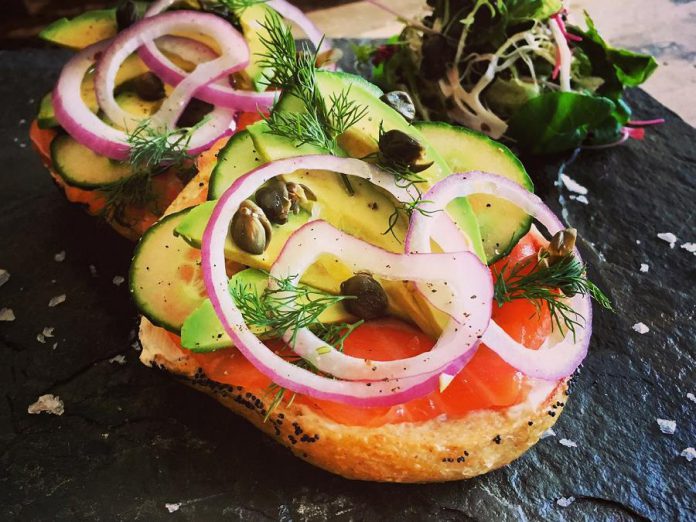 The community is invited to take part in this year's Junior Achievement Peterborough Lakeland Muskoka (JA-PLM) Business Hall of Fame Induction Ceremony and Culinary Showcase, which takes place the evening of Thursday, May 23rd at The Venue in downtown Peterborough.
Tickets are now available for the fundraising event that recognizes local entrepreneurs for their contribution to the community, as well as the role they play in modelling entrepreneurial and business acumen for youth.
The 2019 Business Hall of Fame inductees include John Gillis (Measuremax), Michael Konopaski (Inclusive Advisory), Dr. Ramesh Makhiji (R and R Laboratories), Janet McLeod (East City Flower Shop), Dave Smith (DNS Realty), Dana Empey & Scott Stewart (Carlson Wagonlit Stewart Travel), Glenn Stuart (Kawartha TV & Stereo), Mike and Shelby Watt (Flavour Fashion, S.O.S. and Providence), Robert Winslow (4th Line Theatre), and Scott Wood (Ashburnham Ale House).
In addition to celebrating these esteemed members of the business community, attendees will enjoy an evening of conversation and delectable food and drink as part of the Culinary Showcase.
Junior Achievement is a non-profit youth business organization that supports youth in developing skills in financial literacy, entrepreneurship, and workplace readiness. Funds raised at this event help Junior Achievement provide these educational programs for children and youth.
John McNutt, president and CEO of JA-PLM, has witnessed the positive impact that their programs have on youth.
"Junior Achievement programs transforms students and gives them the knowledge and confidence they need to succeed in school, business, and life," he explains, "Junior Achievement prepares students to succeed in tomorrow's careers, solve tomorrow's challenges, and launch businesses that create tomorrow's jobs."
Advertisement - content continues below
McNutt believes that there's no better way to celebrate entrepreneurship than with the wide variety of culinary experiences and vendors as part of the Culinary Showcase.
"These restaurants are true examples and role models for the students we serve," he says. "The culinary vendors are proof that if you have an idea, put in a little hard work, and have a passion for what you love, you can become a successful entrepreneur — whether it be in the restaurant industry or not."
The food vendors at this year's Culinary Showcase include Amuse Café, BE Catering, Central Smith Creamery, Curry Village, Electric City Bread Company, Fresh Dreams, Imperial Tandoor, La Mesita Restaurante, SKH Events and Catering Company, and more.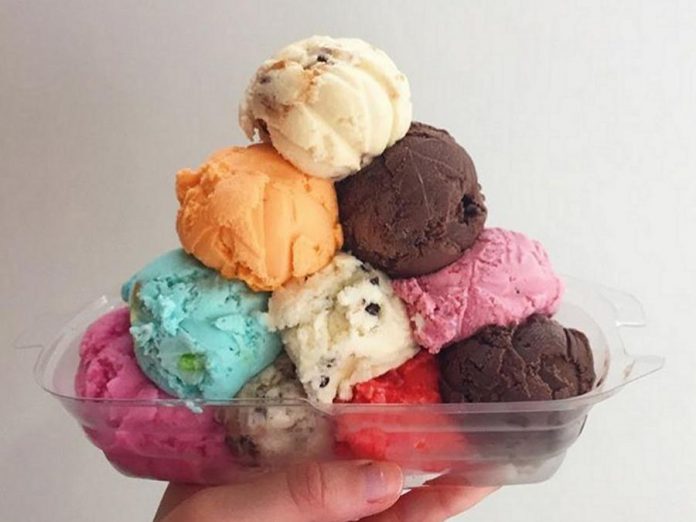 Central Smith Creamery (739 Lindsay Rd, Peterborough, 705-742-5867) will be providing a cool treat for dessert: ice cream!
Vice President Jennifer Scates can personally attest to the work of Junior Achievement. As a youth in junior high school, she participated in Junior Achievement programs and believes that it sparked her entrepreneurial spirit and interest in business.
"Youth of today have so many great ideas and knowledge," Jenn says. "It's important to support and encourage their development. Junior Achievement's programs help them understand what is available in the community and plants the seed for future success."
Advertisement - content continues below
SKH Events and Catering Company (Peterborough, 705-768-0377) will be serving chicken souvlaki wrapped with a corn tortilla (gluten free), served with tzatziki, hot peppers and feta, and tomatoes and lettuce.
Owner Don Vassiliadis applauds Junior Achievement for the importance they place on giving back to the community.
"Junior Achievement prepares youth not only to be productive business members, but also productive community members," Don says. "At the Business Hall of Fame event they recognize those who have been successful in business and also the community at large."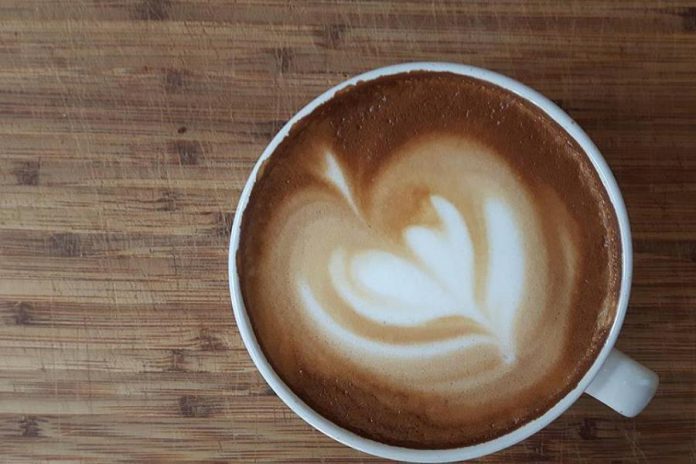 Lindsay Brock, Founding Ambassador of Amuse Café (641 George St N, Peterborough, 705-874-7640) and The Edison (270 George St. N., Peterborough), will be serving fair trade organic coffee, tea, and a surprise signature baked good.
Lindsay is thrilled to support Junior Achievement and to celebrate the accomplishments and contributions of such incredible local business people at the Business Hall of Fame for the third year in a row. She believes their programming is invaluable for youth.
"Junior Achievement is such an amazing resource that I wish I'd known about when I was younger, and wish I had been able take advantage of then," Lindsay says. "Early access to business fundamentals and financial literacy is so important but not offered in school otherwise at the elementary level."
Advertisement - content continues below
Owner and co-founder Nitin Grover and owner and head chef Manish Choudhry of Imperial Tandoor (554 Lansdowne St. W., Peterborough, 705-874-5111) will be serving a yellow lentil-based vegetable curry, tadka dal, which is vegan and gluten free.
Nitin says that he and his business partner feel privileged to be a part of this event for a second year, and plan to do so for years to come.
"We are proud to take part in Junior Achievement's Business Hall of Fame because we support what Junior Achievement stands for," Nitin says. "We support their vision and mission, and all of the great programs they provide for youth and the community."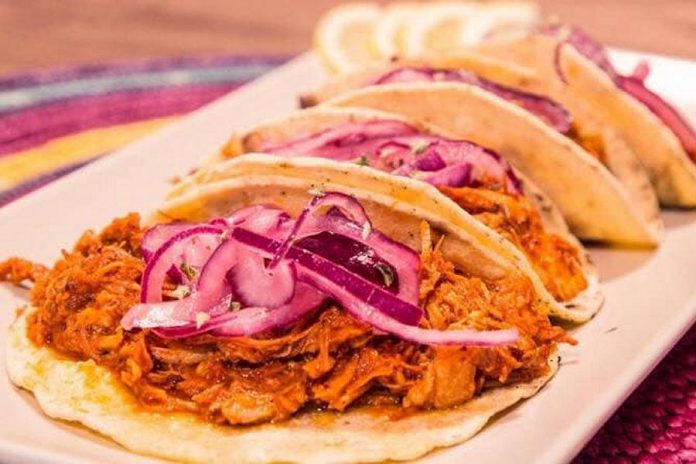 La Mesita Restaurante (229 Hunter St W, Peterborough, 705-304-2415) will be serving cochinita pibil. This is a slow-roasted pulled pork dish in a Mayan sauce, and is served with spicy habanero pickled onions and cilantro.
Co-owner and chef Martin Carbajal believes it is important to educate youth on the realities of business ownership.
"Entrepreneurship is hard," Martin affirms. "When you have an organization that is there to support youth and help them navigate the intricacies of the system, that is very helpful."
Attendees will also enjoy fresh and delicious dishes from BE Catering and more.
Junior Achievement relies on its dedicated partners and investors, along with fundraising efforts such as the Business Hall of Fame event, to deliver on its mission to inspire and prepare young people to succeed in the global economy.
This includes providing programs to both students and educators at no cost to them. The organization's programs are based on three pillars: financial literacy, work readiness, and entrepreneurship.
For example, Junior Achievement's financial literacy programs teach students how to create and manage wealth. They develop real-world skills that they can apply to their lives immediately — such as budgeting, investing, and aligning their financial choices with their goals. In a time of steadily increasing consumer debt, financial literacy is a critical skill for youth, and Junior Achievement reports that graduates from their programs save more and borrow less than the average Canadian.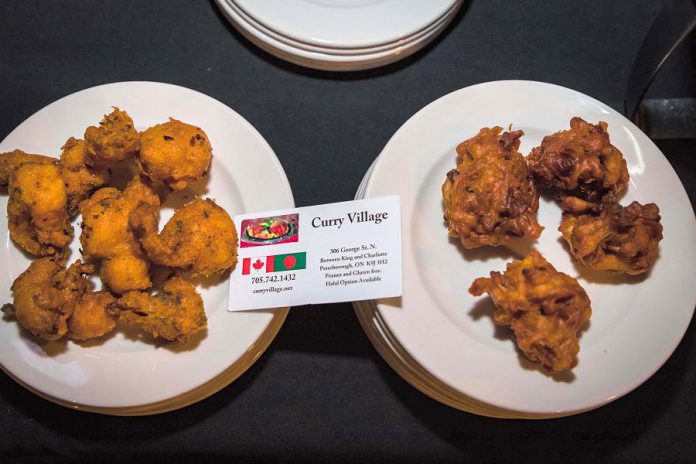 You can do your part to support Junior Achievement and their programs by attending the Business Hall of Fame and Induction Ceremony. Not only will you get the opportunity to mingle with business leaders and aspiring entrepreneurs, you will get to feast on some of the region's finest culinary offerings.
Advertisement - content continues below
The event runs from 5:30 to 8:30 p.m. on Thursday, May 23rd at The Venue (286 George St. N., Peterborough, 705-876-0008). Tickets are $100 per person and can be purchased online at eventbrite.ca or in person at the JA-PLM office (270 George St. N., Peterborough, 705-748-0024).
For more information on Junior Achievement visit their website at www.jacanada.org/plm, or find them on Facebook and Twitter.
If you are a culinary entrepreneur who would like more information on participating in Junior Achievement events, please contact Caitlin Roe at 705-748-0024 or croe@ja-plm.ca.