In 2015, Peterborough was awarded a silver-level Bike Friendly Community status by Share the Road. Our community was acknowledged for advances made in bike-related infrastructure, partnerships, promotion and education.
It was an honour and no small feat, but also not completely unexpected. After all, Peterborough's love of bike riding, for both physical activity and recreational enjoyment, has been obvious for decades.
Early inspiration and continued dedication to bike riding has led to an extensive trail system that weaves around our city, passing through and leading to many parks and landmarks. There are 44 kilometres of trails to explore, including the Trans Canada Trail, Rotary Greenway Trail and the Parkway Trail.
Peterborough's trails are open year-round, but International Trails Day on June 1st is a great chance to find what our trail system has to offer.
Advertisement - story continues below
Find the Trails Scavenger Hunt in the City of Peterborough's Fun Guide, or pick one up at the GreenUP Store at 378 Aylmer St. N. in downtown Peterborough.
There are also well-travelled, well-loved, and now well-signed road routes that stretch out into Peterborough County and beyond. The Peterborough Cycling Club, one of the largest per capita clubs in the province, leads nearly a dozen organized rides a week that are geared to all ages and skill levels.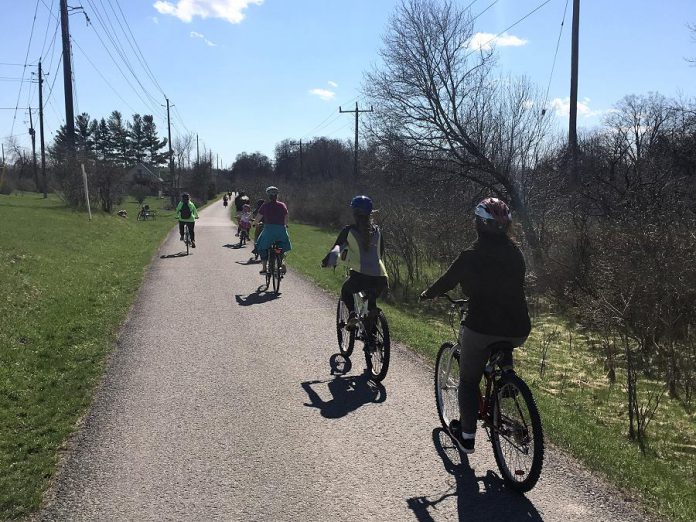 Their expert knowledge has contributed to the thoughtful development of the Peterborough and the Kawarthas Classics, which are three local road routes that offer short (45 to 65 kilometre) and long (80 to 100 kilometre) experiences.
Peterborough has long embraced bike riding as a vital component of active living, and now the number of people who self-report cycling for exercise sits near 24 per cent. With this level of interest, it is not surprising that residents are asking for more access to cycling opportunities.
Linear activities and facilities such as walking, cycling and cross-county skiing topped the list in Vision 2025 (2016), which is the City of Peterborough's recreation and parks strategic plan. It states "Residents and stakeholders envisioned a city with fully integrated trails/pathways and an on-road cycling network that connects all parts of the City, reaches to every neighbourhood, connects natural heritage areas and compatible land uses, and links the countryside in all directions."
Advertisement - story continues below
As the city begins an update to its cycling network later this year, watch for more opportunities to contribute your ideas about how to create a complete network that connects the places we live to those where we work, shop and play.
These connections enhance recreational cycling and help to make bikes a more viable transportation option in our community. Regular bike riding throughout adulthood can protect against a variety of age-related health issues. New research shows that compared to nonactive commuting and walking, commuting by bike is associated with the lowest risk of cardiovascular disease and cancer — two of the leading causes of death in the Peterborough area.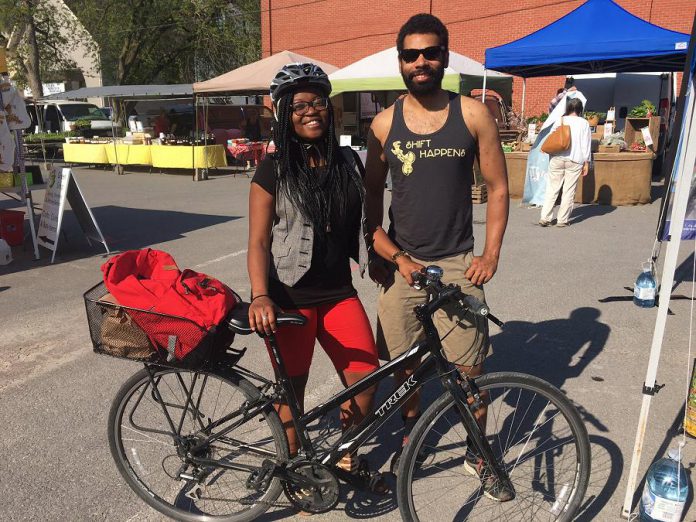 If you are interested in using your bike for daily trips around town, May is the perfect month to start doing so. The Shifting Gears transportation challenge runs throughout the month, with free bike checks, workshops, rides and gear giveaways to help you feel more comfortable and confident in your bike commute. For full challenge details, visit peterboroughmoves.com.
Building activity into our daily travel isn't just a win for adults, but for children too. Currently, only 35 per cent of five to 17-year-olds meet physical activity recommendations. A 10 to 20 minute bike ride to and from school can go a long way to helping a child reach the recommended 60 minutes of physical activity.
This can improve physical fitness, along with mental, emotional and intellectual potential, since getting our bodies moving is shown to increase creativity and self-esteem and decrease anxiety and stress.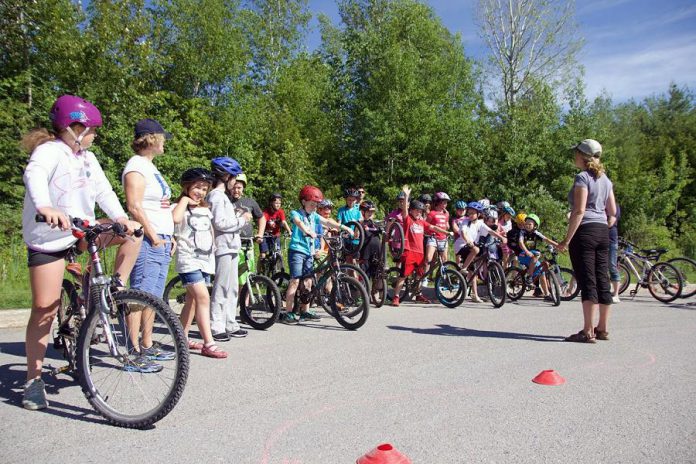 To get more kids on bikes, GreenUP and B!KE have created Pedal Power, an in-school, on-bike cycling education program for elementary students. Active and Safe Routes to School Peterborough has found that though many students reported riding bikes daily or weekly, on average only two per cent of the school trips were made by bike.
Pedal Power aims to increase competence and confidence in young riders and their families so that more students can gain the benefits of biking to school. Pedal Power will run in five local schools this spring. This program is made possible with funding from the Canadian Tire Jumpstart Charities and the City of Peterborough.
Advertisement - story continues below
If you want to get your child's school biking this spring, schools can register for Bike to School Week (May 27th to 31st), a new program of Ontario Active School Travel. Teachers, posters and sample activities are available at ontarioactiveschooltravel.ca/bike-to-school-week/.
For families, Kids on Bikes will return to Millennium Park on Saturday, June 8th with a learn-to-ride zone, bike playground, bike decorating, and bike check-ups to help get your wee ones moving on two wheels. Visit peterboroughmoves.com to get all the details.
Building for bikes is one sure way to promote active living in our community. Peterborough is off to a great start. Could a Gold level Bike Friendly Community award be in our future?
In 2018 the provincial voice for cycling, Share the Road, released an infographic titled Bikes Can Do That! It details seven benefits that can be achieved when bikes become the daily vehicle of choice for more people in your community.
Throughout 2019, GreenUP will be exploring the benefits that can be achieved by a city and its residents, when it commits to valuing the bike as a significant, useful, (and fun) mode of transportation, through the #BikesCanDoThat series. This is the third article in the series. Also check out Reduce traffic congestion? Bikes can do that. and Want to build a vibrant downtown? Bikes can do that.
If you'd like to contribute ideas to the #BikesCanDoThat series, please contact Lindsay Stroud, Manager of Transportation and Urban Design Programs at GreenUP, at 705-745-3238 or lindsay.stroud@greenup.on.ca.