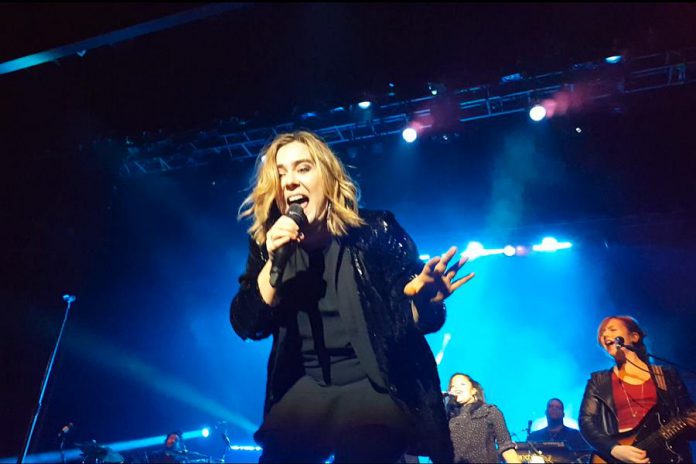 Showplace Performance Centre in downtown Peterborough has quietly released its 2019/20 "Showplace Presents" season, but the offerings are anything but quiet.
Burton Cummings and Serena Ryder are two of the star musical acts coming to Showplace later this year, with Cummings performing on Sunday, December 1st and Ryder on Friday, December 20th.
Ryder, who was raised in Millbrook and attended Peterborough Collegiate and Vocational School, last performed at Showplace on December 15, 2017, to a sell-out crowd.
Other iconic musical acts include Lighthouse and the Irish Rovers, and the popular Classic Albums Live series returns with note-by-note recreations of Zeppelin IV, Fleetwood Mac's Greatest Hits, and The Beatles' Let It Be.
Also returning are two more instalments of Foley's East Coast Pub, the annual Cozy Christmas concert, Next Generation Leahy, and more.
Here's the full list of "Showplace Presents" shows announced to date:
September 19-20 – Music of the 70s (Showplace fundraiser)
September 29 – Foley's East Coast Pub
October 3 – Classic Albums Live – Zeppelin IV
October 10 – Lighthouse (50th Anniversary Tour)
October 18 – Spidey (International Hypnotist/Mentalist)
November 29 – Countermeasure
December 1 – Burton Cummings: Up Close and Alone
December 3 – Men of The Deeps
December 15 – Cozy Christmas
December 20 – Serena Ryder – The 2019 Christmas Kisses Tour
December 22 – Next Generation Leahy
January 31 – Classic Albums Live – Fleetwood Mac: Greatest Hits
February 23 – Irish Rovers
March 15 – Foley's Irish Pub
April 2 – Classic Albums Live – Beatles: Let It Be
April 3 – Danny Bronson: The Music Of Neil Diamond
With the exception of Serena Ryder (tickets go on sale Tuesday, July 16th at 10:30 a.m.), tickets are now available for all these shows at www.showplace.org.
By purchasing tickets for "Showplace Presents" events, you are not only guaranteed a great night of entertainment, but any net revenue from the shows goes back into supporting the Showplace, a non-profit charitable organization.
In addition to the "Showplace Presents" series, the venue is also hosting the following shows this summer and fall:
July 13 – Motown Gold
August 11 – Roy Orbinson: The All-Star Tribute
September 28 – A Musical Tribute To The Highwaymen
October 5 – We Walk The Line – Tribute To Johnny Cash
October 6 – Beatles Versus Stones – Battle Of The Brits
October 20 – The John Denver Experience
October 26 – Red Green's "This Could Be It!" Tour
November 1 – Green River Revival – The Best Of CCR
November 20 – Four By Four "The Holiday Show"
December 21 Elvis: Blue Christmas
With new shows being added all the time, there's even more entertainment to experience at Showplace Performance Centre over the next year.
Check out the Showplace website at www.showplace.org for a current list of all upcoming shows, and follow Showplace @PTBOShowplace on Facebook, Twitter, and Instagram.
And stay tuned to kawarthaNOW.com over the coming months for profiles on some of the upcoming performances at Showplace.