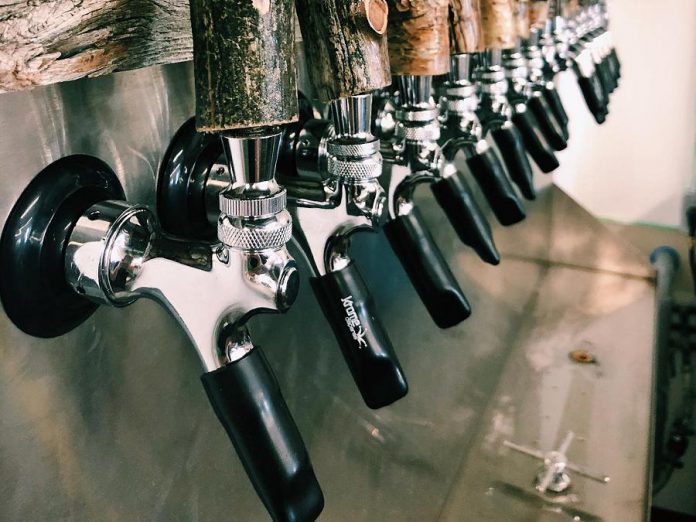 This is one of those moments local craft beer lovers have been waiting for.
Bobcaygeon Brewing Company is now brewing beer at its newly renovated facility at 4-649 The Parkway in Peterborough, and will be opening its tap room there at 4 p.m. on Thursday (June 27) — just in time for the Canada Day long weekend.
The Peterborough location will serve as Bobcaygeon Brewing Company's "Innovation Lab", with a focus on small batch and unique brews. It was formerly the location of Beard Free Brewing, which closed in January.
"We are very excited to be opening our Innovation Lab in Peterborough in time for the long weekend," says president and co-founder Richard Wood. "We look forward to developing new beers at this location throughout the summer and provide an opportunity for our customers to visit us while the Bobcaygeon location is under development."
Bobcaygeon Brewing Company is converting the former post office at 17 Bolton Street at Lock 32 in Bobcaygeon into a brewery, and plans to open a full production facility, retail store, and taproom at the Bolton Street location by the end of 2019.
Advertisement - story continues below
The company has been brewing beer since 2015 and its three flagship brews — Common Loon APA, Dockside Red Ale, and Sunset Golden Ale — are available at the LCBO, The Beer Store, and licensed grocery stores. Bobcaygeon Brewing Company also produces several seasonal brews.
Beginning Thursday afternoon, people can stop by the Peterborough taproom for a taster, a pint, or a flight of beer. The company will be pouring nine beers and one cider all weekend long.
The taproom will be open from 4 to 9 p.m. on Thursday, 12 to 9 p.m. on Friday and Saturday, and 12 to 5 p.m. on Sunday and on Canada Day Monday.
Wood also says the retail store at the Peterborough location will open next week, offering ready-to-take-home packaged beer.