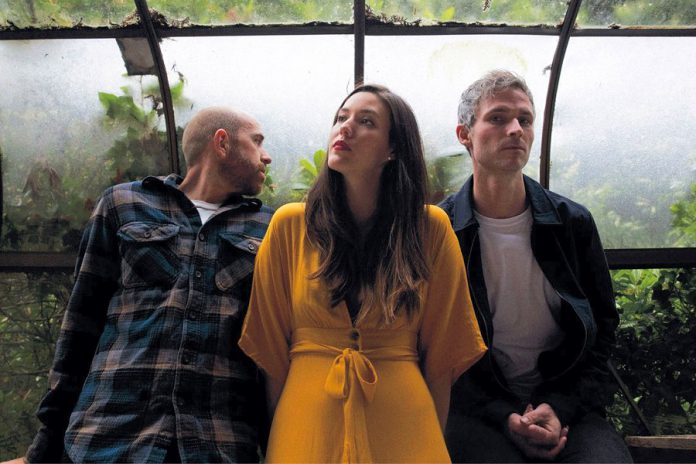 There's something to be said for throwing stuff at the wall and seeing what sticks.
Long before Vancouver-based indie alt-rock band Said The Whale became a Juno Award-winning chart-topping sensation, high school pals Tyler Bancroft and Ben Worcester threw stuff at the wall in the form of what they recall as an "exploratory songwriting experiment."
From that trial by error venture, good things flowed in the form of Said The Whale's formation in 2007 and the band's debut album Taking Abalonia.
Originally a quintet — bassist Nathan Shaw and drummer Spencer Schoening left the band in recent years — Said The Whale's current configuration features guitarists Bancroft and Worcester alongside keyboardist Jaycelyn Brown, but the trio's "big-hearted" layered sound remains anything but downsized.
Advertisement - story continues below
On Wednesday, July 17th at Del Crary Park in downtown Peterborough, Peterborough Musicfest welcomes Said The Whale to the Fred Anderson Stage, with Peterborough's own alt-rockers Paper Shakers opening. Admission to the 8 p.m. concert is free.
Arriving in Peterborough on the heels of the February release of its sixth studio album Cascadia, Said The Whale's music continues to highlight the contrast between Bancroft's eclectic rock influences and Worcester's folksiness, the two distinct styles coming together to form the band's distinctive harmony-infused sound. Lyrically, references to water and mountains abound, an indication that, while the band has come far, home is always close.
Following that initial release in 2007, three albums — Islands Disappear (2009), Little Mountain (2012), and hawaiii (2013) — cemented Bancroft and Worcester's reputation as exceptional songwriters.
VIDEO: "Heavy Ceiling" – Said The Whale

VIDEO: "Mother" – Said The Whale

VIDEO: "I Love You" – Said The Whale

The singles "Heavy Ceiling", "Mother", and "I Love You" charted high on the Canadian alt-rock chart with the latter nailing down the #1 spot. In the midst of that productive run was validation from the Canadian music industry in the form of New Group of the Year honours at the 2011 Juno Awards.
Come 2017 and the release of Said The Whale's fifth album, As Long As Your Eyes Are Wide, Bancroft and Worcester were in a different place due to personal losses, the result being lyrics that were thematically heavier than anything written prior. Still, the music arrangements still feature the trademark layered sound and soaring melodies that the band is known for.
More notably, As Long As Your Eyes Are Wide heralded a revival of the spontaneous creative process that Bancroft and Worcester heavily relied on when they first started making music together, the duo freely experimenting with sound without any expectations. That "if it ain't broke, don't fix it" approach worked well as three songs from that album — "Step Into Darkness", "I Will Follow You", and "Nothing Makes Me Happy" — performed well on the Canadian alt-rock chart.
VIDEO: "Step Into The Darkness" – Said The Whale

VIDEO: "I Will Follow You" – Said The Whale

VIDEO: "UnAmerican" – Said The Whale

"We started booking studio time with the idea that Ben and I wanted to work together as we had always done, but we also weren't going to be upset if this ended up being just two solo records," says Bancroft in a March 2017 interview with Yasmine Shemesh of Daily Hive Vancouver.
"Just going in with just the express goal of making every song as good as it could be I guess somehow resulted in the most cohesive record we've ever made."
"I like to think that we've grown as songwriters. Songwriting is a craft that nobody, I think, can perfect and so, for that reason, it's exciting. You're always trying to better yourself and write a song that makes you feel more and is more enjoyable to perform and more enjoyable to write. I think we've embraced collaboration more than we ever have in the past."
The recently released Cascadia has already produced two singles: "UnAmerican" and "Record Shop", the former peaking at #9 on the Canadian rock chart.
Advertisement - story continues below
Opener: Paper Shakers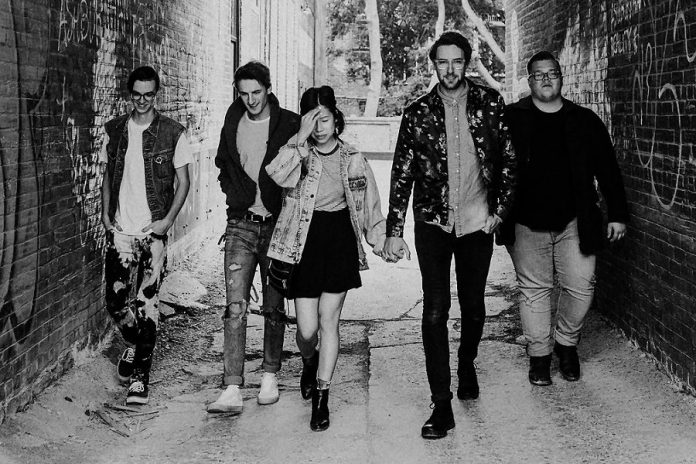 Peterborough band Paper Shakers is already having quite the summer.
Less than a month after being announced as the opener for Said The Whale at Peterborough Musicfest — a relative rarity for a local band — the alt-rock quintet was also announced as the recipient of the Peterborough Folk Festival's 18th annual Emerging Artist award.
Previous recipients of the prestigious award include Serena Ryder, James Mckenty, Missy Knott, and Beau Dixon.
VIDEO: "Mona Lisa – Paper Shakers

VIDEO: "The Chain" by Fleetwood Mac performed by Paper Shakers

Formed in 2017 by Michael Hall and Whitney Hall, the other members of Paper Shakers are Jack Sole, Luke Benjamin, and David St. Pierre. The band has become known for consistently delivering dynamic performances of energetic alt-rock anthems that hook audiences with a heart-thumping beat, including the singles "Mona Lisa" and "Don't Stop".
If you miss Paper Shakers at Musicfest, the band will also be performing at the VentureNorth open house and BBQ in downtown Peterborough on July 26th, at The Hootenanny on Hunter Street in downtown Peterborough on August 10th, and at the Peterborough Folk Festival at Nicholls Oval Park the following weekend.
Advertisement - story continues below
Peterborough Musicfest is presenting 16 free-admission, sponsor-supported concerts featuring a total of 21 acts during its 33rd season — each concert staged on Wednesday and Saturday nights at Del Crary Park.
Overseen by general manager Tracey Randall and staff, a board of directors, and numerous volunteers, Peterborough Musicfest's stated mission is to "provide diverse, affordable live music to enrich cultural and economic prosperity in our community."
For more information on this concert or the entire 2019 season, visit www.ptbomusicfest.ca or phone the Peterborough Musicfest office at 705-755-1111.