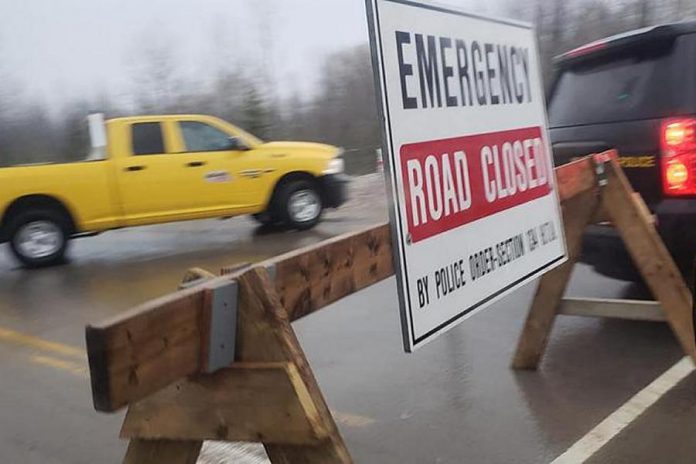 One person is dead following an accident on Highway 28 near Butler Drive between Mt. Julian Viamede Road and Northey's Bay Road in Woodview, north of Burleigh Falls.
The accident happened at around 7:45 a.m. on Monday (July 29). Police say a northbound cement truck struck and killed a pedestrian who was walking along the roadway. No other injuries were reported.
Highway 28 was closed between Northey's Bay Road and Mt. Julian-Viamede Road for most of the day while OPP members trained in collision reconstruction measure and document the scene.
Police have identified the victim as 40-year-old Aaron Leveck of Peterborough. His body has been transported to Toronto for a post-mortem examination.
There have been several serious accidents on this stretch of highway this year alone: a head-on collision on February 3, another head-on collision on March 13 (killing a woman), and, most recently, a head-on collision on July 24 that sent two people to hospital.
An earlier version of this story indicated that Leveck was "walking on the highway". This has now been corrected to match the wording from the police media release, which states he was "walking along the roadway". The story will be updated with further details about the accident if or when they are released by the police.