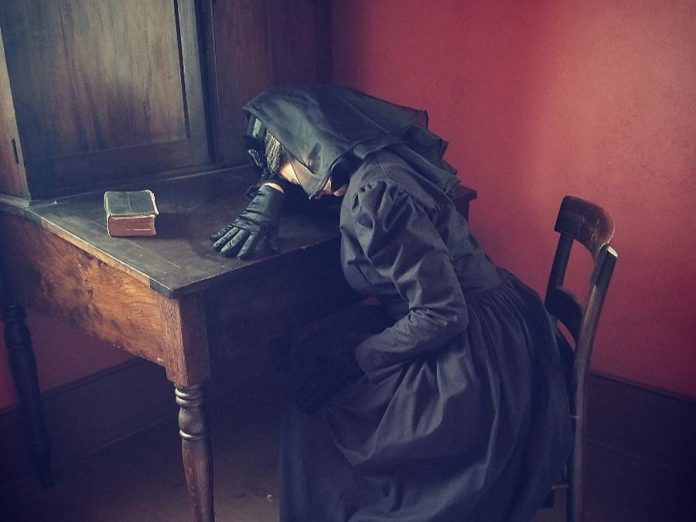 If you ask people to describe the Victorian era of the mid-to-late 1800s, "prudish" and "repressed" are probably two words you'll hear in response.
While the notion of Victorian prudery is largely a myth (no, the Victorians did not cover table legs because they were offensive), there is one obsession the Victorians did have: death.
That's why Lang Pioneer Village Museum in Keene is hosting a brand new event this summer called "When Death Was in Fashion", which runs from 10 a.m. to 4 p.m. on Saturday, August 10th.
Advertisement - story continues below
Victorians were obsessed with death, including elaborate displays and mourning etiquette, for several reasons. Death was a common fact of life for Victorians, with the average lifespan at the time half of what it is today due to the lack of modern medicine.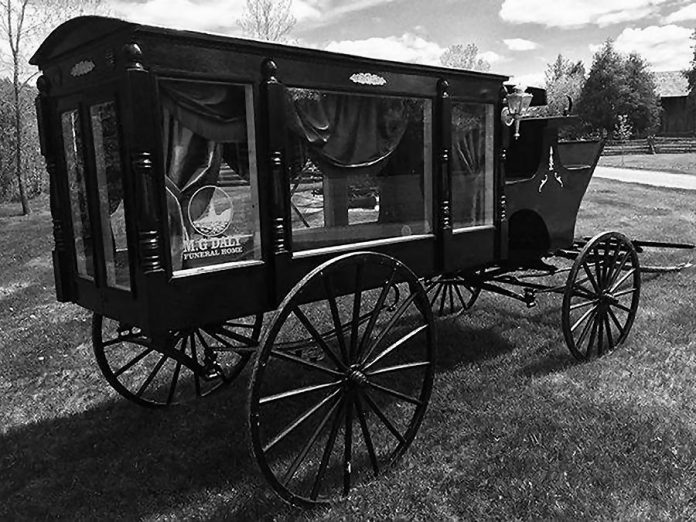 More significantly though, Queen Victoria (who ruled England from 1837 to 1901) publicly mourned the death of her husband Prince Albert for 40 years. She wore black every day and kept her home exactly as it was when her beloved husband died at the age of 42, including having servants continue to lay out his clothing daily.
Women of the era were expected to mourn close relations for as long as two years by wearing black attire and isolating themselves from normal activities (gradually, they could begin to wear shades of purple, grey, and white to reenter normal society). They shrouded the mirrors in their homes, covered their doorknobs in black crepe, and even locked the piano so no music could be played.
While men were largely exempt from these practices, they were equally obsessed with spiritualism during this era, with perhaps the most famous practitioner being Sherlock Holmes' author Sir Arthur Conan Doyle.
During its "When Death Was in Fashion" event on August 10th, presented in partnership with Pickering Museum Village, Lang Pioneer Village will be in mourning for the day to explore the traditions associated with death in the 19th century, including funeral fads and fancies, mourning novelties, memorial traditions, and mourning attire.
Advertisement - story continues below
Among other things, the day will feature a fashion show and costuming competition, where attendees are encouraged to wear mourning clothing from all eras (as well as steampunk and neo-classical pieces).
The juried competition will be judged in five categories — most authentic reproduction (historical), vintage treasure, most creative, judge's choice, and people's choice — with certificates awarded to winners in each category.
Registration runs from 10 to 11 a.m. in the MacKelvie Room, with the fashion show and awards ceremony taking place on the Village Green at 2 p.m. Entering the competition is free with museum admission.
Here's a list of what you can do on August 10th at Lang Pioneer Village:
Try a sample of Funeral Cakes in the Milburn House.
Find out how black and mourning shades were obtained during the natural dyeing demonstrations at the Fife Cabin.
Learn about Irish wakes in the Fitzpatrick House.
Meet Dr. Bruce Lindsay, an embalming surgeon, to find out more about historic embalming practices in the Douro Town Hall.
Learn about the printing of death notices and funeral cards at the Register Print Shop.
Listen as special guests the Peterborough Concert Band perform a concert on the Village Green at 11 a.m., featuring a series of funeral hymns.
Take some time to remember a loved one in the Glen Alda Church and check out the historic horse-drawn hearse on loan from M G Daly Funeral Home.
Watch as the carpenter works on a coffin in the Carpenter Shop and the blacksmith hammers ironwork for coffins and graveyards in the Blacksmith Shop.
View silver-plated tin death plates in the Tinsmith Shop.
Make a button string to leave to your loved ones during a craft workshop on the Village Green.
In the Keene Hotel parlour, learn about the fascinating world of mediums and spiritualism that took the Victorians by storm.
Check out the mourning exhibit in the Salesman's Room upstairs in the Keene Hotel or grab a drink in the bar room while learning about the infamous "Dead Man's Hand" card spread.
Hear about funeral follies in the Peterborough County Agricultural Heritage Building at a special seminar at 11:30 p.m. led by Julie Oakes, the Costume Mistress from Pickering Museum Village.
Stop by the Marie Dressler Foundation Vintage Film Festival display for a chance to win tickets to this year's festival in September.
See the quilt created by the Kawartha Truth and Reconciliation Support Group.
Leave your mark on history at Lang's giant visitor bucket list in the "Before I Die" display.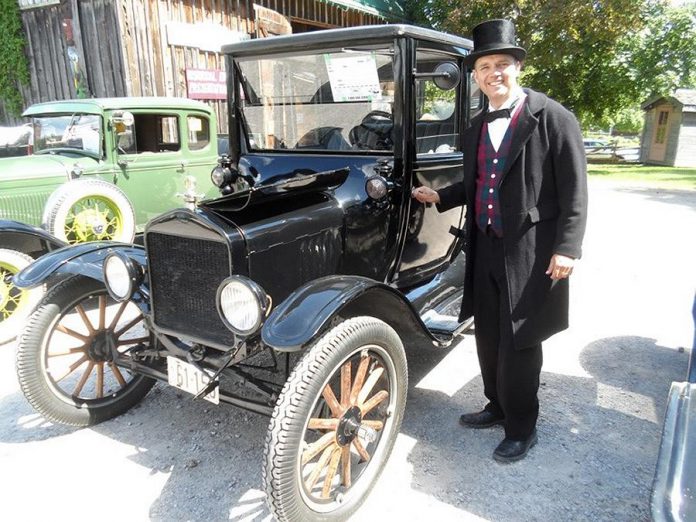 Everyone attending this event is encouraged to come dressed in mourning colours (black, grey, and purple).
Admission to "When Death Was in Fashion" is $15 for adults, $10 for students and seniors (60+), $7 for youths (ages 5-14), and free for children under 5. Family admission is also available for $40 and includes two adults and up to four youths (ages 5-14). All taxes included.
For more information about When Death Was in Fashion, visit the Lang Pioneer Village Museum website at www.langpioneervillage.ca.