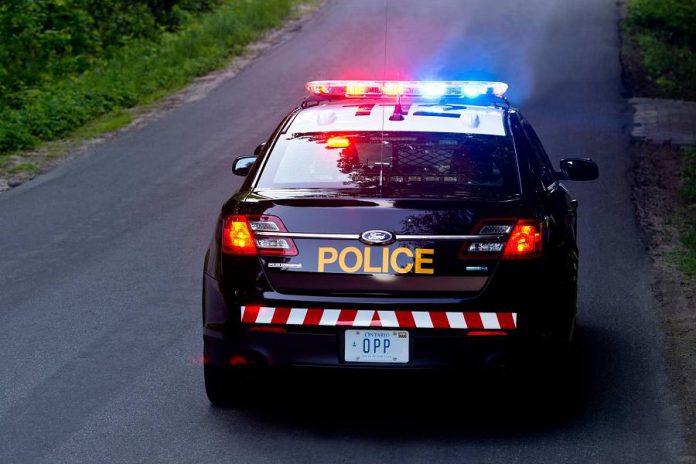 A Peterborough woman is dead after she was struck by a vehicle on Friday night (August 16) on County Road 19 near Chemong Road just north of Peterborough.
Police have identified the deceased woman as 73-year-old Angela Tobin.
Peterborough County OPP and and emergency crews were called to assist at a collision at around 11:30 p.m. between a vehicle and pedestrian.
The pedestrian was pronounced dead at the scene. No other injuries were reported.
Police say that Tobin was walking in the middle of the roadway when she was struck by a westbound motor vehicle.
A post-mortem examination will take place in Toronto.
County Road 19 was closed while police documented the scene. The cause of the collision remains under investigation.