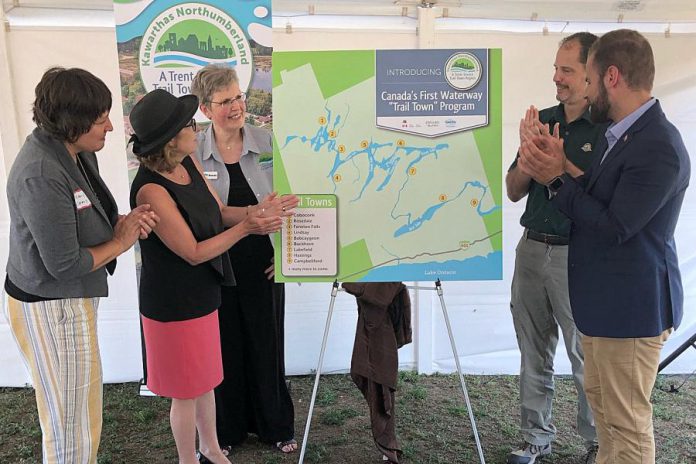 An ambitious initiative that will support small businesses while sustainably building tourism opportunities was launched Thursday (August 22) in Campbellford.
Details of Canada's first Trail Town program, which features the Trent-Severn Waterway as its unifying centrepiece, were revealed at Ranney Falls (Locks 11-12) before a host of dignitaries representing various levels of government as well as project partners such as Parks Canada.
"This program will connect communities, foster pride of place, embrace visitors and elevate the region," enthused Brenda Wood, the executive director of Kawarthas Northumberland/Regional Tourism Organization 8 (RTO8) that has taken a determined lead on the implementation of the program.
Along with Wood, Northumberland-Peterborough South MPP David Piccini (speaking on behalf of Ontario Minister of Tourism, Culture & Sport Lisa MacLeod), Northumberland-Peterborough South MP Kim Rudd, and Parks Canada Associate Director for Ontario Waterways Dwight Blythe also spoke at the launch event.
With the historic Trent-Severn Waterway featured as a "trail" that links communities adjacent or near its 386-kilometre footprint from Simcoe County to Quinte West, the Trail Town program has, to date, seen nine communities go all in — Campbellford, Hastings, Lakefield, Buckhorn, Lindsay, Bobcaygeon, Fenelon Falls, Coboconk and Rosedale. According to Wood, more communities are expected to sign on before spring 2020 as the program rolls out.
Based on a similar program well established in the United States, the Trail Town program has revitalized communities by growing and enhancing outdoor tourism opportunities, and by extension, benefiting businesses in those communities. The common thread that binds is the trail linking those communities.
The Kawarthas Northumberland Trail Town program's centrepiece is a water trail — the Trent-Severn Waterway — as opposed to the more common land trail model seen south of the border.
The process to develop a Trail Town program locally began in November 2016 when a workshop outlining the benefits derived from linking communities via a common trail was held at the Peterborough Golf and Country Club. Among the speakers was Cycle Forward founder Amy Camp, one of the North America's leading proponents of the U.S. version of the Trail Town program.
kawarthaNOW.com spoke with Wood about the Trent-Severn Trail Town program prior to the August 22nd launch.
"When we said we were going to implement a Trail Town program using the water, there was quite a bit of education required," Wood notes. "We got feedback from some saying 'The Trent-Severn Waterway is just for boaters!' We needed to explain that a water trail isn't just for people on the water like boaters and paddlers. It's also for people who hike along it, cycle along it, fish along it, and those who drive up to it, get out, and just sit and enjoy the vistas."
Camp and Wood, along with representatives of Kawartha Lakes Tourism, Peterborough and the Kawarthas Tourism, and Northumberland County Tourism, subsequently ventured to Pittsburgh where Camp guided them along the Great Allegheny Passage (GAP), a 150-mile hike-bike rail trail system that winds south to Cumberland, Maryland.
"We saw a tremendous sense of pride of place in every community we went to," reflects Wood. "Amy took us to accommodations — everything from hostels to restaurants — that were themed or served something geared to a trail user. An ice cream store had a GAP cone. There wasn't anything special about it, but they measured success by how many GAP cones they sold that year. We also saw an amazing amount of public art along the trail."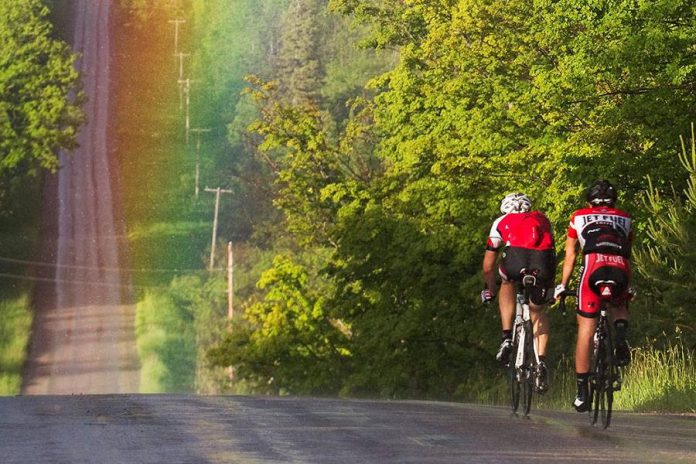 Buoyed by that firsthand experience, and with Camp fully on board as a consultant, Wood led the development of a strategy aimed at garnering communities' support for the trail town concept and starting the process to have communities in the Kawarthas Northumberland region designated as Trent-Severn Trail Towns — including providing resources and support for trail-friendly businesses in those communities.
"When we were at the Great Allegheny Passage, we noticed 'trail friendly' stickers in the windows of local businesses," Wood recalls.
"For the Trent-Severn Trail Town program, we're keeping it very simple. Staff at trail-friendly businesses need to be familiar with the waterway and provide friendly customer service."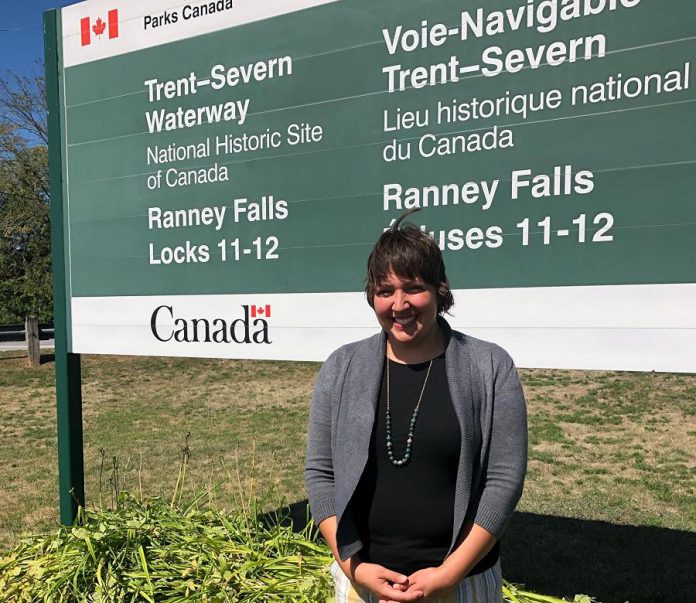 "They need to be knowledgeable about other businesses along the waterway," Wood adds. "For example, they should know where there are bike rentals, paddle craft rentals, fishing, and so on. Is there a spot where people can fill up water bottle? Are there accommodations nearby that provide secure storage for bikes? Are there any accommodations nearby that are pet friendly? Businesses should have trail-friendly information about both their town and the region."
To date, some 19 businesses are on board but Wood expects that number to climb dramatically once the busy tourism season winds down.
According to Wood, the economic impact of a fully implemented Trail Town program is huge. She says in a single year (2012), the Great Allegheny Passage measured a $50 million US benefit as a result of trail user traffic.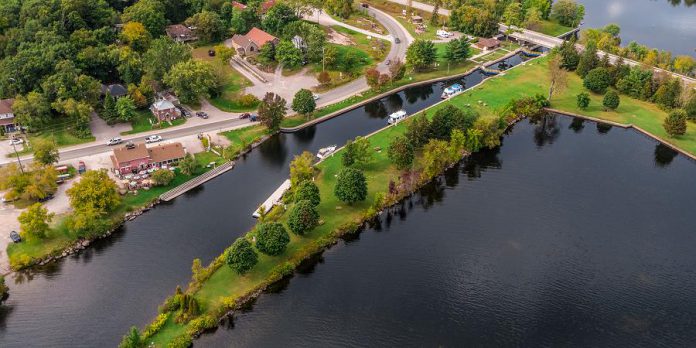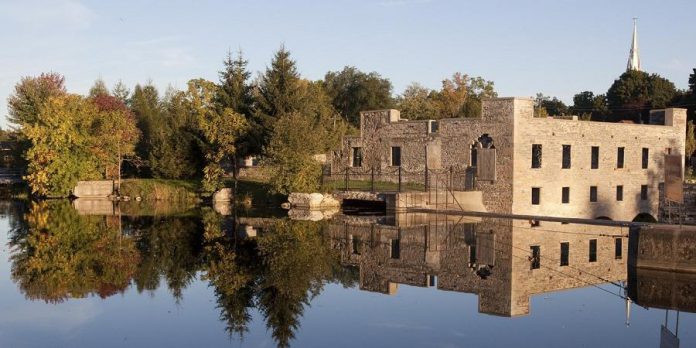 Currently, more than 5.9 million people annually visit the Kawarthas Northumberland region, with 40 per cent of that number visiting from July through September. A goal of the Trail Town program is to increase year-round visits via the development of unique visitor experiences — experiences that can be promoted nationally and abroad by both Destination Ontario and Destination Canada.
"Trail Towns bring people in," says Wood. "The program promotes communities not only along the trail corridor but within the region. You're encouraging tourists to stay longer, to go and check out other places in the area, and to spend their money in our region."
"It also gives communities a chance to talk about their history and what the waterway means to them. For those communities that aren't on the Trent-Severn Waterway, it's a chance for them to step up their game by doing something to entice visitors."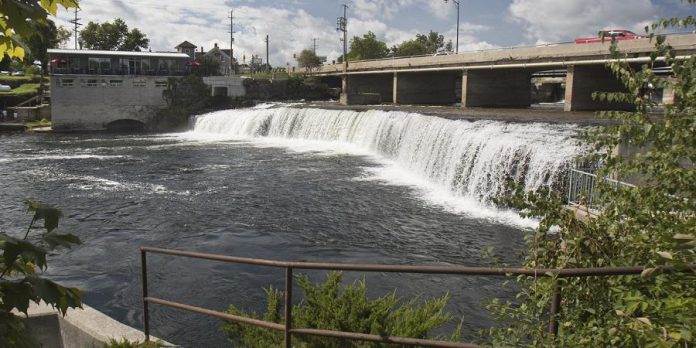 Wood is convinced that come next spring, businesses that have come on board will be doing concrete things to build upon their Trail Town connection.
"We're looking at the small things that businesses can do, like a restaurant naming a burger 'The Trent-Severn Burger' or "The Trail Town Burger'. It's a subtle change, but something they can measure in sales. We already have the Kawarthas Northumberland Butter Tart Tour. Some of our butter tart tour bakers in Trail Town communities are going to be implementing a Trail Town Tart."
Wood also expects to see new businesses come into the area, or existing ones expand, to meet the increased demand in goods and services from more visitors.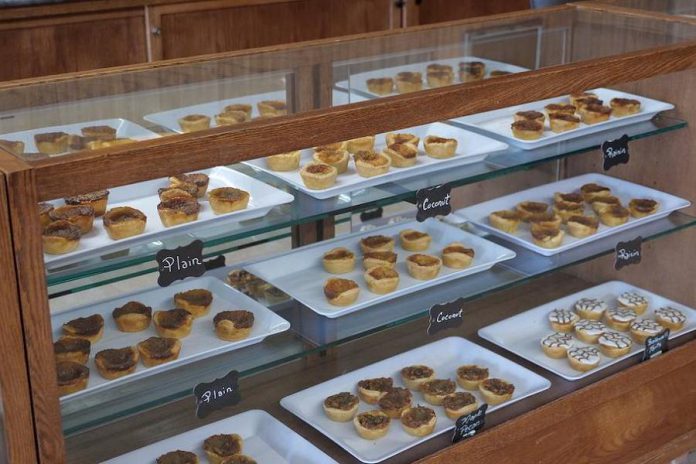 "I'm hoping we'll see services offered that weren't offered before," she says.
While the full benefits of the Trail Town program will take time to reveal themselves, Wood is encouraged by the response so far.
"My goal was to have three communities on board as Trail Towns," she reflects. "To see that we already have nine is icing on the cake. And we expect to see even more joining over the next eight months."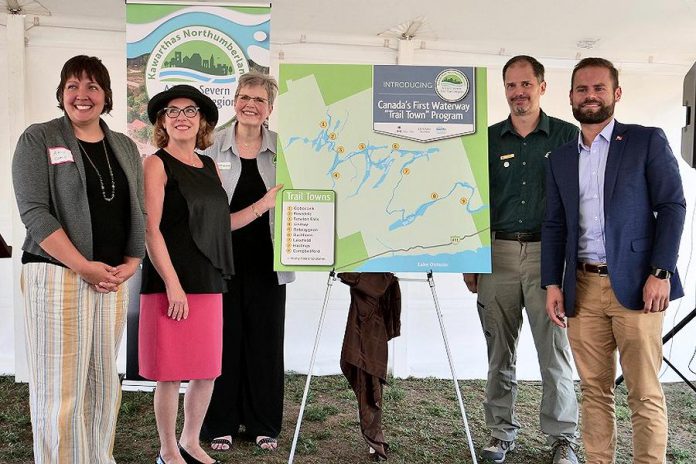 And Wood's long-term objective for the Trent-Severn Trail Town program is even more ambitious: making Kawartha Lakes, Peterborough & the Kawarthas, and Northumberland County synonymous with the Trent-Severn Waterway.
"I'm working with three other regional tourism organizations, and the Trail Town program is expected to expand into their regions. Within the next two years, I hope to see it encompass the entire Trent-Severn Waterway."
For more information about the Trent-Severn Trail Town program and the participating communities, visit TSWTrailTowns.ca. You can also follow Trent-Severn Trail Town @TSWTrailTowns on Facebook, Instagram, and Twitter.
This story was created in partnership with RT08.