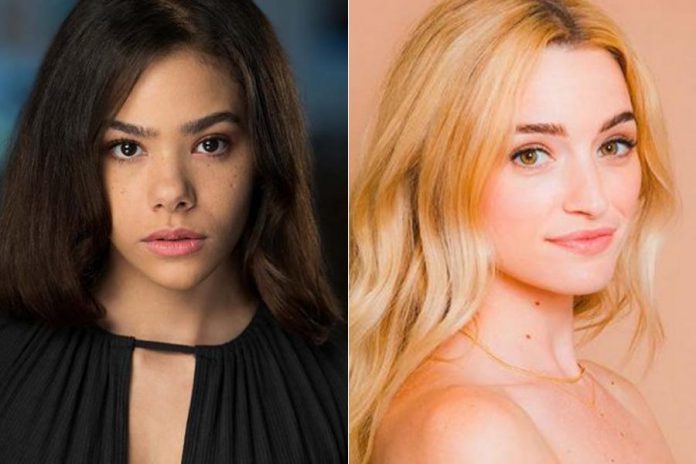 Everyone knows the hit Stephen King movie It was filmed in Port Hope, along with its sequel, It Chapter Two (coming to theatres on September 6th).
Now Cobourg is getting a little bit of the spotlight as well with filming of the new Netflix original series Ginny & Georgia taking place there from August 26th to 28th.
Netflix has ordered 10 episodes of the young adult show, described as a "mother-daughter coming of age" series that follows 15-year-old Ginny Miller as she resettles in the picturesque New England town of Wellsbury, Massachusetts, with her not-quite-mature 30-year-old mother Georgia.
Advertisement - story continues below
The series, which stars newcomer Antonia Gentry as Ginny and Brianne Howy (The Passage, The Exorcist) as Georgia, has already been labelled as a next-gen Gilmore Girls due to similarity of the premise with the popular comedy-drama series that ran from 2000 to 2007. However, there are some key differences: Ginny is biracial and she has a younger brother Austin, played by Diesel La Torraca (Lambs of God, Little Monsters).
Other regulars in the series include Jennifer Robertson (Schitt's Creek) as Ellen, a working mom who lives across the street from the Millers with her teenage twins, bad boy Marcus (Felix Mallard) and cool girl Maxine (Sara Waisglass). Scott Porter (Friday Night Lights, Scorpion) plays the town's focused and driven Mayor Paul Randolph, with Raymond Ablack (Narcos, Shadowhunters) as the owner of a local farm-to-table restaurant.
Ginny & Georgia is scheduled to debut on Netflix in 2020.
For the Cobourg filming, production Company G2G Series Inc. will be bringing around 100 actors and 40 production trucks to various locations in the town. Downtown Cobourg will stand in for Wellsbury, Massachusetts, with American flags flying from Victoria Hall and American mailboxes placed on downtown sidewalks.
Along with the filming on downtown Cobourg streets, other shooting locations will include Victoria Park, Cobourg Lawn Bowling Club (177 Church Street), St. Peter's Anglican Church (240 College Street), Audrey's In Town Fashions (19 King Street West), and El Camino (74 King Street West).
Film production vehicles will arrive on Monday, August 26th and will park in assigned areas at the Memorial Arena parking lot and the Albert Street parking lot (which will be closed to the public until Wednesday, August 28th). Some parking meters will also be unavailable during the filming period.
Cobourg Police Services will be working directly with the production company to ensure safety and traffic control.