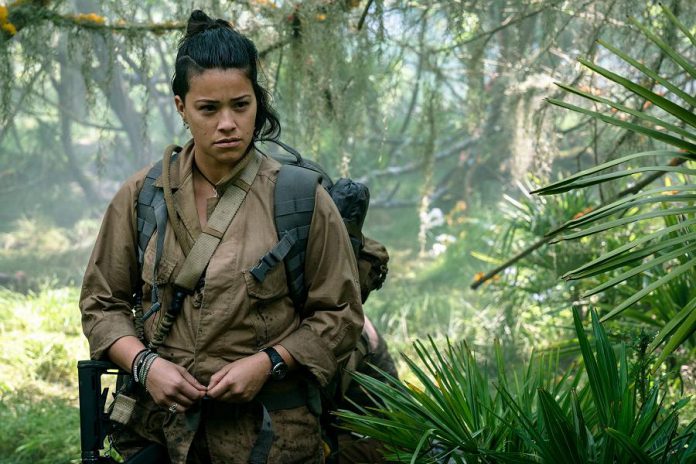 Scenes for the upcoming Netflix film sci-fi thriller Awake are currently being shot in Peterborough.
Production crews are working on various streets around Little Lake, including Crescent and Lock.
The cast for the film includes Gina Rodriguez (Annihilation), Jennifer Jason Leigh (The Hateful Eight), Barry Pepper (Saving Private Ryan), Finn Jones (Game of Thrones), Ariana Greenblatt (Monster Problems), Frances Fisher (Watchmen), Shamier Anderson (Destroyer), Lucius Hoyos (Heroes Reborn), and Gil Bellows (Patriot).
Awake is set after a sudden global event wipes out all electronics and also takes away humankind's ability to sleep.
As chaos quickly begins to consume the world, Rodriguez's character Jill — an ex-soldier with a troubled past — may hold the key to a cure in the form of her own daughter. But she faces the prospect of saving the world before she herself loses her mind.
The film is being directed by Mark Raso (Kodachrome) based on a script by Greg Poirier, Joseph Raso, and Mark Raso.
Shooting is taking place until late September at various locations in southern Ontario, including Hamilton (where the engineering building on the McMaster University campus was transformed into a medical research facility) as well as Toronto.
The film is expected to arrive on Netflix sometime in 2020.