Tracey Ormond has a mission in life: to use her culinary talents to get healthy foods to people and reduce food waste.
Every single dish she creates is a labour of love to nourish and build community, whether it's catering conferences or feeding seniors and families.
"I started catering because I honestly just love to cook," Tracey says. "It feels good to provide nourishment to people and see them enjoy the food that I've created."
For the better part of three decades, from waitressing to working in institutional kitchens, Tracey has been cooking with care. Her interest in food was sparked by her grandmother and mother, who frequently cooked signature meals from original recipes for her family.
"I saw how food brought people together, and that got me excited about trying new recipes myself," she says.
Even when she worked on the road, driving across the country as a long-haul trucker, she was dreaming up ideas of how to make healthy wraps that are easy to eat with one hand, while sitting behind the wheel.
Today, she continues to harness the power of food and set the standard for catering excellence in Peterborough with her two businesses, That's A Wrap Catering and her latest venture Classic Cooking.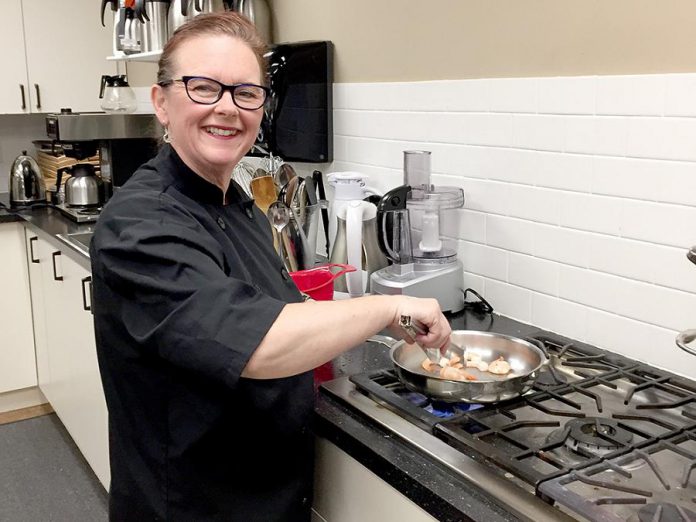 Tracey partnered with Sally Harding of Nightingale Nursing a year ago to purchase Classic Cooking, a meal delivery service that delivers fresh, ready-to-eat meals to the doors of seniors and families in the Peterborough area.
"Knife and fork meals," as Tracey calls them.
Unlike meal kit companies such as Hello Fresh and Chef's Plate, which have introduced Canadians to online food deliveries that you have to prepare yourself, Classic Cooking delivers nutritious ready-made meals that can be heated in a microwave or conventional oven.
"We enable seniors and busy families to eat better, so they don't have to decide at the last minute what they're going to order and from where, or to grab a quick bite at a fast food joint because they don't have time to make dinner," Tracey explains.
Simple meals that are healthy and convenient are the foundation for Classic Cooking. Customers can order a variety of locally sourced and homegrown items on the menu. The meals are designed by Tracey and made from scratch by a team of cooks in her commercial kitchen at Ashburnham Funeral and Reception Centre. Together, they produce meals daily, which are shipped directly from the kitchen and arrive to customers in recyclable or compostable packages.
While Tracey is balancing the steadfast growth of Classic Cooking, she's also in high demand supplying food to private parties, functions, and corporate events through That's A Wrap Catering.
Tracey opened That's a Wrap in 2013 and moved her operation to Ashburnham's state-of-the-art commercial kitchen in 2014. With her employees, she runs a robust business that includes classes and workshops, on-site catering with the option of a liquor license, and off-site catering.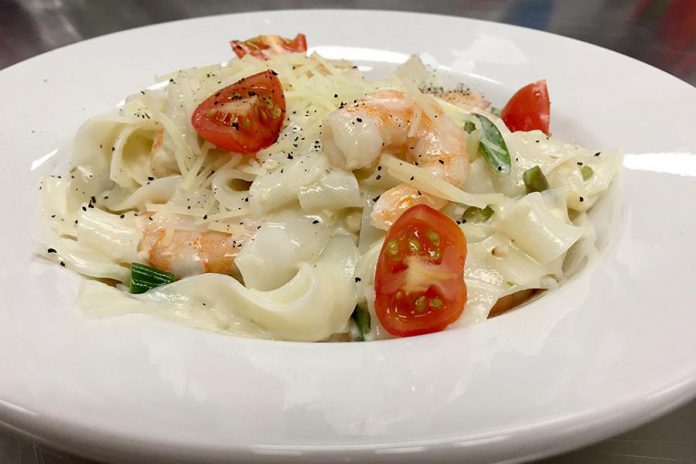 To order are wraps and hot meals, freezer dinners, and sandwiches with salads — made with ingredients purchased from local produce suppliers and the market. Using the kitchen at Ashburnham Funeral and Reception Centre also allows her to provide comfort food for funerals and grieving families.
As anyone who loves cooking and making food can tell you, it's never just about the food — it's also about caring for people. Tracey understands that even the smallest gesture can make her community better and stronger, which is why she donates much of her time to volunteer work.
She recently wrapped up her term as president of the Women's Business Network of Peterborough (WBN) for 2018-19. She says her vision of being "better together" — the theme of WBN in 2018-19 — was to work with community-based organizations to accomplish far more than what might be possible working alone.
A case in point, Tracey points out, was taking leftover food from each WBN member meeting — a result of last-minute cancellations by members who had already paid for their meal — to feed people at community shelters, including the YES Shelter for Youth and Families, The Warming Room, One Roof Community Centre, and the YWCA.
"We're a wasteful society, so it was a no-brainer that the food could be donated to shelters where it would get eaten," Tracey says. "I was never turned away. It just seemed like the smart thing to do to feed the hungry in our community."
Under her leadership, WBN members also raised $250,000 collectively for local charities from various fundraisers.
"To be able to say that I was in any way affiliated with that is incredible and humbling to me."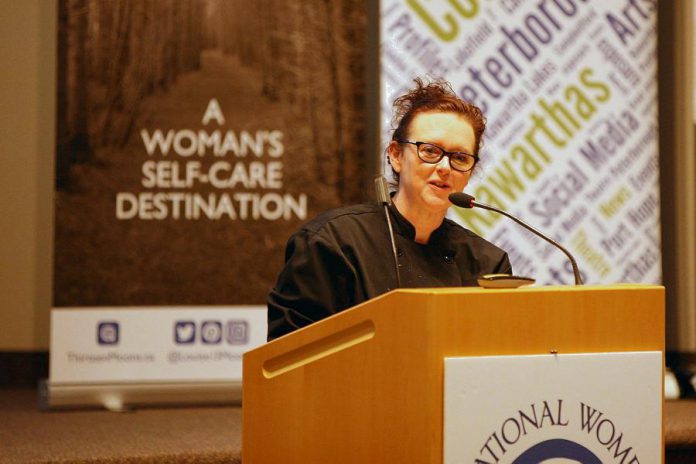 Tracey's compassion doesn't stop there. Through the Rotary Club, she helps with One Roof Community Centre as well as a local breakfast club and Food Share. She's on the board of directors of Peterborough Chamber of Commerce, WBN, and Inspire: The Women's Portrait Project. She also frequently volunteers for Habitat for Humanity, the Peterborough Humane Society, and Peterborough's Dragon Boat Festival.
While her list of volunteer obligations is long, Tracey doesn't seem to think it's a big deal.
"Giving back is just who I am and what I love to do," she says.
But for Tracey, it all comes back to food.
"I want people to feel like I created the best food for them. If I can help someone fit a good meal into their day, then I know I've accomplished something at the end of the day."
That's a Wrap Catering is located at 840 Armour Road in Peterborough in the Ashburnham Funeral and Reception Centre (840 Armour Rd, Peterborough). For more information, call 705-768-7168, email info@thatsawrapcatering.ca, or visit www.thatsawrapcatering.ca. You can also follow That's a Wrap Catering on Facebook, Twitter, and Instagram.
To order from Classic Cooking, visit www.classiccooking.ca or call Tracey at 705-927-5591 or Nightingale Nursing at 705-652-6118.