Is your gas pedal always on? You may be causing damage to your health.
Chiropractor Dr. Ange Wellman knows firsthand the damage that stress can do to your body. Growing up as a competitive swimmer, health was a priority for Ange from a young age. This passion for health led her to become a chiropractor.
"At the core I've always known that I wanted to help people," she says. "And I've always held health as a very high value — probably my number one value."
Her chiropractic practice in downtown Peterborough uses state-of-the-art scanning technology and gentle torque release chiropractic adjustments to empower patients to unwind the negative effects that years of stress can have on the body.
For Ange, even with an active and 'healthy' lifestyle, something was missing. Shortly after graduating and beginning her career as a chiropractor, she was sidelined by a herniated disc and a diagnosis of melanoma. She felt like she was doing everything right, but it was clear to Ange that something was wrong.
"Through my challenges with my own health I've realized that stress is the thing," she says. "I wasn't taking care of my mind, I didn't have good strategies for stress management, and I certainly didn't live in the moment."
When she returned to work, her practice changed dramatically. She switched to a torque release method of chiropractic care, which Ange explains is more suited to dealing with the effects of stress.
"Torque release is a very gentle tonal technique that's focused more on the nervous system and creating ease in the body. When there's ease in the body, the body will unwind and chronic tension patterns can start to shift."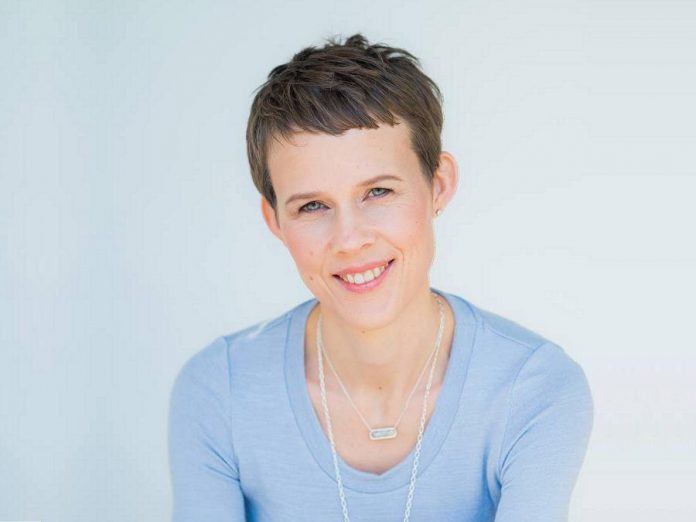 After completing advanced training with the Center for Mind Body Medicine in Washington D.C., Ange has also embraced mindfulness in her practice.
"I would say that's how I'm different from other chiropractors," she notes. "I have a strong interest in the mind-body connection, and in particular the emotional piece and the role that plays in the body."
She says the time off from her practice reminded her of what brought her to chiropractic care in the first place.
"I came full circle. What brought me into the chiropractic profession was this resonance with the idea that the body is self-healing and self-regulating, and it felt like a place where I could integrate the passion I have for psychology and personal growth."
Ange is particularly passionate about using these techniques to help families. As a mother of two, she is intimately familiar with the normal stresses of family life: the physical stresses of birthing and carrying children, and the mental stresses of balancing work and family life.
That's why she is keen to provide support to parents.
"I like working with parents and families because I think they need a lot of support," she explains. "My mission is to help local families create extraordinary health and wellbeing from the inside out using gentle chiropractic adjustments."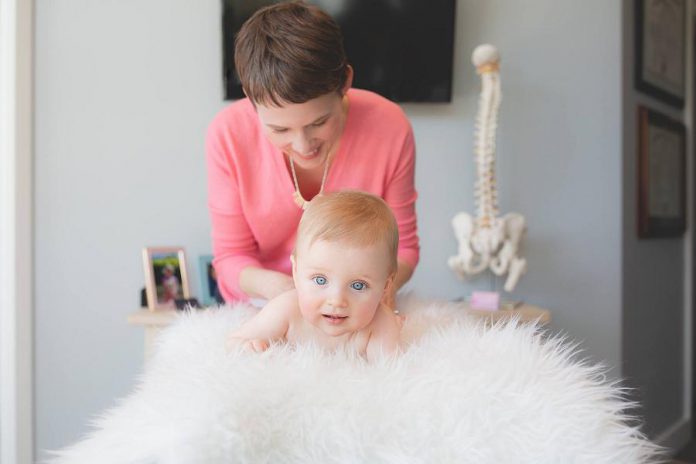 To support her work with families, Ange has completed the Epic Pediatrics Training Program and is currently in the process of completing her International Chiropractic Pediatric Association Certification (ICPA).
She says that working with kids from a young age allows her to target the patterns of stress and tension that can ultimately lead to health problems in adulthood.
"I believe strongly that the first five years of life are when patterns are laid down that can predict your future health," she says. "Working with kids and educating parents from the start is a proactive, preventative approach to health and wellness."
For Dr. Ange, this type of approach just "makes sense".
Dr. Ange Wellman's practice is located at 315 King St., Suite A, in downtown Peterborough. You can email Dr. Ange at info@drangewellman.com and learn more about her practice at www.drangewellman.com, where you can also book an appointment (or call 705-991-1555). You can also find her on Facebook and Instagram.