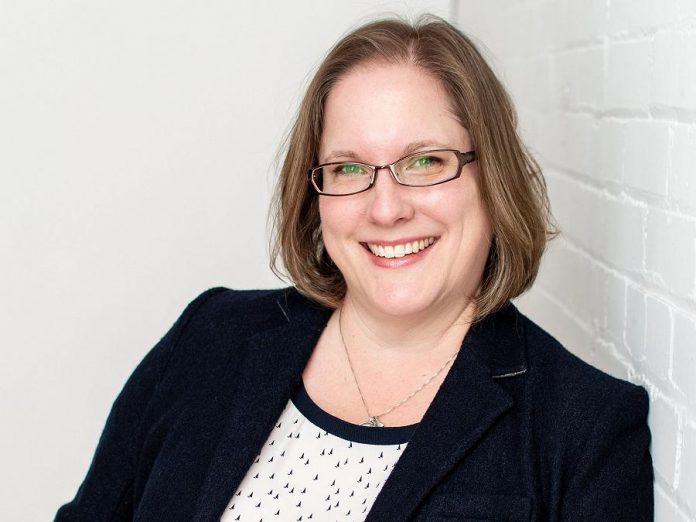 Susan Watkin, owner of Watkin Business Advisory & Education, has been an accounting professional for more than 20 years. In 2011, after the birth of her son, she made the decision to transition from working in the busy Toronto corporate sector to running her own consulting business.
Over time her practice has grown organically, via word of mouth.
"I've never really advertised my business," Susan says. "It has always been referral based — I've been pretty lucky that way. Because I work with money, trust is so important and referrals matter. In the early days, I was fortunate to start my practice working with some really great businesses and we all grew together."
Over time, Susan has learned that many entrepreneurs have great ideas but need a little help with some of the financial and business management parts of running a successful business.
"I think every business needs to be very aware of what's going on financially," Susan explains. "So we're teaching them how to use accounting software and understand their financial processes, and then we support them from outside. When they have problems, they can call us and know that we are there to support them."
Training costs can be a financial challenge for any small business. Susan understands this and is a big supporter of government programs that help enable small businesses to get off on the right foot. In addition to supporting grant programs, Susan is very active with economic development, innovation, and government agencies that support new businesses and economic growth.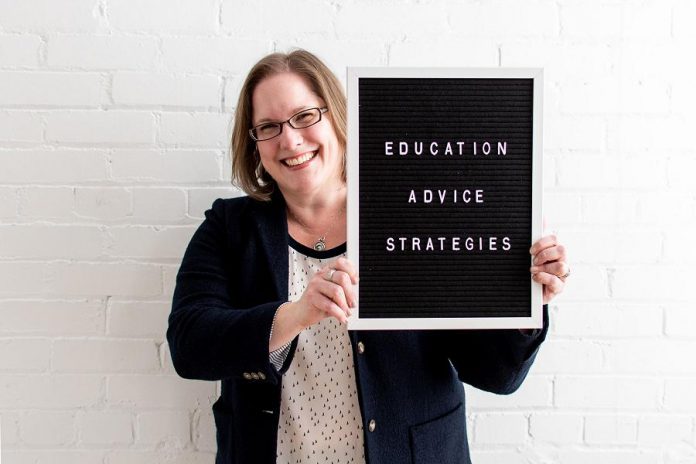 "Some businesses can get government grants to help them train great employees, who maybe just need a little bit of help to understand processes or technology better," Susan says. "I've done work with economic development and innovation clusters and I work with the Northumberland Community Futures Development Corporation (CFDC)."
"It's an organization which I'm very proud to be involved with. The CFDC does a lot of great work for start ups and they have a lot of great programs for businesses running out of Venture 13 in Cobourg. I love being engaged with organizations that support small businesses."
Outside of the office, Susan is a member of the Peterborough Chamber of Commerce, the Women's Business Network of Peterborough, and Port Hope Rotary Club. She offers many free seminars and speaking engagements to help her community thrive, and also supports her local food bank and animal shelter.
"I'm a proud Rotarian with Port Hope Rotary," she says. "Some of the sessions and speaking engagements I do are free — it's my way of trying to give back to the community and help local businesses. I try to do a lot that will help build the community, and we're always looking to foster community growth and community spirit."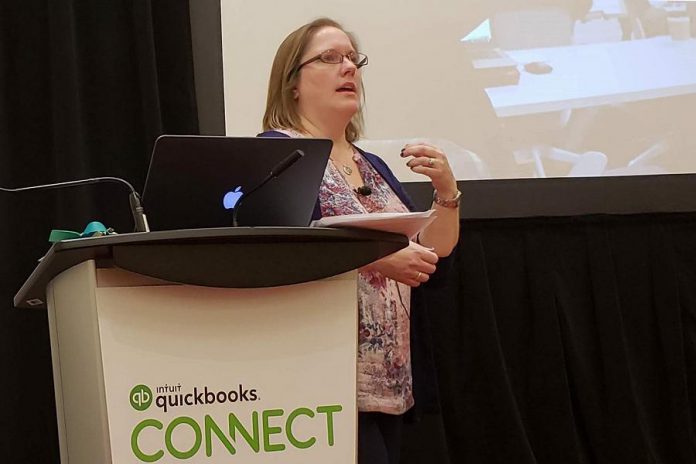 Susan also works directly with Intuit Canada — the developers of Canada's leading small business accounting software, Quickbooks — as a trainer and writer for their small business and accounting professional groups and business builder training series. She teaches a "Quickbooks Online" course for Mohawk College and "Financial Processes in the Trades" for Canadore College.
"My focus is on education and strategies, working hand in hand with agencies like the CFDC or economic development," Susan explains. "We've moved out of the 'doing it for you' model to 'teaching you how to do it' — and we're here to support and guide you."
Support means being someone who has a business owner's back. Susan and her team find this is the most satisfying part of the work that they do.
"We're here to empower," Susan affirms. "People can do this stuff; anyone can be successful for themselves. I know they can — they just need the right training and support. We want to be that guiding hand."
For more information about the services offered by Watkin Business Advisory & Education, visit susanwatkin.ca, call 289-251-1686, or email slw@susanwatkin.ca.
You can also connect with Susan Watkin MI, BSc. on Facebook, Twitter, LinkedIn, and Instagram.