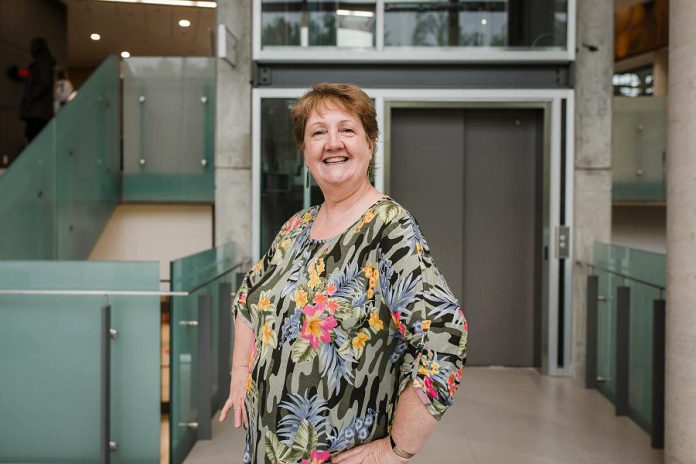 Diane Wolf believes that working as a therapist is not dissimilar to working as a translator. Communication only works if people are speaking the same language — or have an interpreter who can translate for them.
Diane is no stranger to the art of translation. In 1982, she was a translator working on an American army base. She's fluent in German and met her Austrian husband of more than 40 years while living in Europe. She spent the first four years of her marriage in Germany before returning to Canada to raise her children.
Translation and communication continue to be a key theme in her work as a counsellor.
"I say to my couples: it's like you're speaking two different languages," Diane says. "One of you is speaking German and one of you is speaking English — and I'm going to translate for you."
Most couples Diane sees have never heard of "love languages" before. Once they come to understand what a love language is, it becomes an essential part of how they communicate with their partner.
"I use a modality called emotionally focused therapy that really helps couples look at the process of how they interact, instead of the content of their interactions," she explains.
Diane helps couples see that the problems they're having are much deeper. It doesn't really matter what a fight appears to be about on the surface; it's likely that something far more important is triggering the emotions underneath it all.
Love languages can help couples learn how to tap in and satisfy the communication needs of their partner — or anyone they care about in their lives. Better communication makes dealing with emotions easier.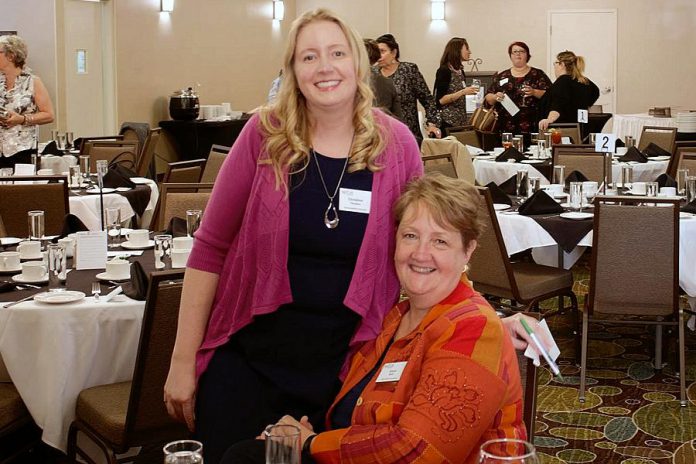 According to Diane, five basic love languages exist: quality time, acts of service, gifts, physical touch, and words of affirmation.
"We communicate in a way that makes sense to us, so we communicate with others in the way that we would like to be communicated with," Diane says. "Instead, we should be figuring out what the other person needs."
While you can't necessarily become fluent in all five love languages, you can increase your awareness of the communications needs of others.
"You can learn to become multilingual," says Diane. "It's also important to recognize our own love languages, so that we can let other people know how they can show love to us."
While Diane works with many couples, she also works with many first responders experiencing post-traumatic stress disorder (PTSD) and she sees many people who are dealing with anxiety.
Now, just four months into running her own therapy practice, Diane understands that the common thread in her professional life has always been her fascination with neuroscience. Connecting neuroscience to the body — and its natural reactions to real or perceived threats — directly translates into all of the work that she does.
"Your brain cannot differentiate between real or perceived danger — the effect on the body is the same," explains Diane. "I help people understand how our bodies are designed to respond to stress. It's that fight-or-flight response. In public speaking, people get nervous because they're perceiving emotional danger and worried that they'll make a mistake or mess up. I help them deal with overcoming anxiety by focusing on what their body is doing and how to control that."
She admits that she's always been fascinated with brain science, reading journal articles for fun and buying "brain textbooks" for courses she wasn't even taking. Her first degree was in neurophysiological psychology, which continues to be her passion. Her second degree was an MBA, but she then returned to her first love by doing a second Master's degree, this time in Clinical Counselling. She is also a Certified Clinical Trauma Professional.
Diane herself has been a public speaker for over 30 years and she was a communications professor in the business department at Trent University. While her therapy practice is very busy, she is always available to book speaking engagements.
"I'm doing some workshops in the fall on what I call Declutter Your Mind," Diane says. "We use neuroscience to help people overcome anxiety, which is really a cause of having your mind cluttered."
"When we understand how the brain works, we see that our bodies are simply responding as they are designed to when they sense physical or emotional danger. Hormones flood our bodies preparing us to fight or run, and our ability to think clearly is impaired."
"The problem is, fight-or-run strategies don't necessarily serve us in a society where we are less likely to need physical energy and are more likely to need to be able to think clearly," Diane says. "So I teach people to rewire their brains to enable them to respond in a way that serves them better."
Diane Wolf Counselling is located in Peterborough. For more information, contact Diane at 705-772-5654 or diane@dianewolf.com or visit dianewolf.com. You can also find Diane Wolf Counselling on Facebook.