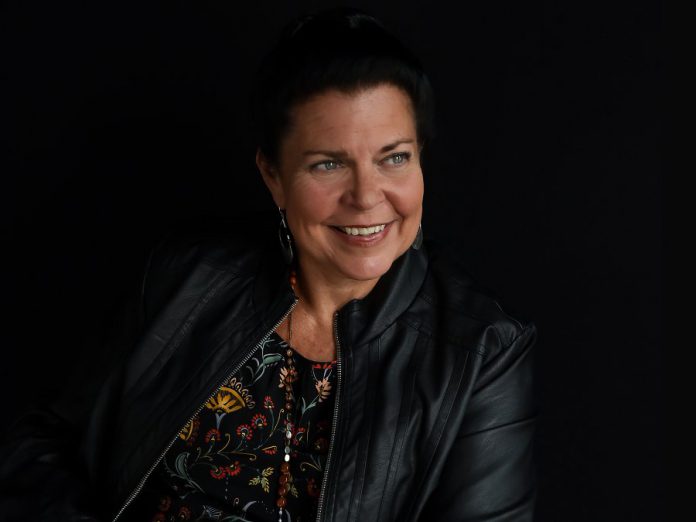 After Jeannine Taylor spent her Christmas holidays in 1995 surfing the internet for the first time, she had an intuition the world was about to change.
But she couldn't have predicted that, 24 years later, she would be the first and only female owner and publisher a locally owned digital media company serving the Kawarthas: kawarthaNOW.com.
"I'd always worked in marketing and promotion and I just knew that the internet was a game changer," Jeannine recalls.
At the time, she was working as a freelance managing editor for three local print magazines. When she was returned from Christmas holidays, she encouraged her publisher to get ahead of the game and go online. But he wasn't convinced the internet was anything worthy of attention.
So Jeannine decided to strike out on her own. There were only a handful of websites in the Kawarthas at the time, and nothing providing local news or community information. She saw an opportunity to provide local content online and, only five months later, launched an "e-zine" called Quid Novis on May 1, 1996.
A loose variation the Latin phrase for "what's new?", the Quid Novis website at Quidnovis.com received 10,000 visits in its first week.
"That was a lot of internet traffic back in 1996," Jeannine laughs (by comparison, kawarthanNOW.com gets an average of 33,000 visits per day). "It's funny now to think of the publicity we got at the time. CBC Radio called me to come to Toronto for an interview, and the local daily and television news covered it too."
In 1996, there was virtually no advertising online, so how to monetize Quidnovis.com was an open question. However, soon after launching the website, local businesses began to seek out Jeannine for her guidance in web development and internet marketing. Quid Novis soon morphed into Quid Novis Internet Productions, and the company began to focus on websites and online marketing, initially for local clients.
"We got really busy doing website development," Jeannine explains. "It was so busy we didn't need to look for new clients. They came to us."
Over the next 15 years, Quid Novis Internet Productions grew, developing and hosting hundreds of websites for the private and public sector and garnering local, provincial, and international awards.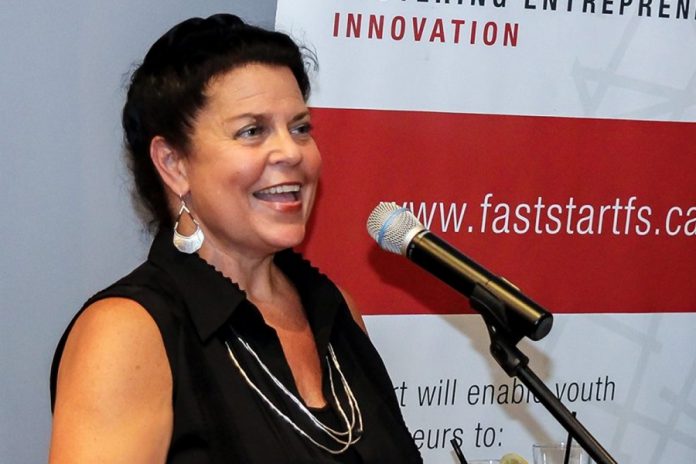 All the while, Jeannine continued to develop and operate Quidnovis.com as a free community events website. She committed staff resources to maintain and update the site, even though it was a cost centre for her company. While traffic to the website consistently increased, it was as a labour of love.
A pivotal change happened in the mid-2000s. Not only had many other companies entered the web development industry, but it was becoming increasingly easy for people to develop and host their own websites using third-party services. At the same time, social media networks like Facebook and Twitter were gaining traction both with individuals and businesses.
"I realized the potential to grow the web development business was limited," Jeannine says. "But I had this community events website with huge potential to become what I had originally envisioned back in 1996."
Because the Quid Novis brand had become synonymous with web development, Jeannine rebranded Quidnovis.com to kawarthaNOW.com in July 2010, and greatly expanded the site's content to include news, arts, lifestyle, and business content — while also expanding the community events that made the original site so popular.
A complete redesign followed in 2016 and since then kawarthaNOW.com has continued to grow, reaching 3.5 million unique readers and 12.1 million page views in 2018 and now with more than 53,000 followers on social media.
In 2011 and again in 2013, kawarthaNOW.com was recognized with the Greater Peterborough Chamber of Commerce Excellence Awards for Entrepreneurial Spirit, and was a finalist for the Kawartha Chamber of Commerce and Tourism's Entrepreneur Innovation Award in 2018.
Along the way, Jeannine has garnered her own share of awards and accolades. She was Peterborough's Business Woman of the Year in 2005, a Premier's Award nominee in 2003, and received a City of Peterborough Civic Award for chairing the development of Millennium Park.
More recently, she was nominated seven times by her peers for Heather Doughty's Inspire – The Women's Portrait Project and was honoured with an inaugural Peterborough-Kawartha Women's Leadership Awards in 2018 from Peterborough-Kawartha MP and Minister of International Development and Minister for Women and Gender Equality Maryam Monsef.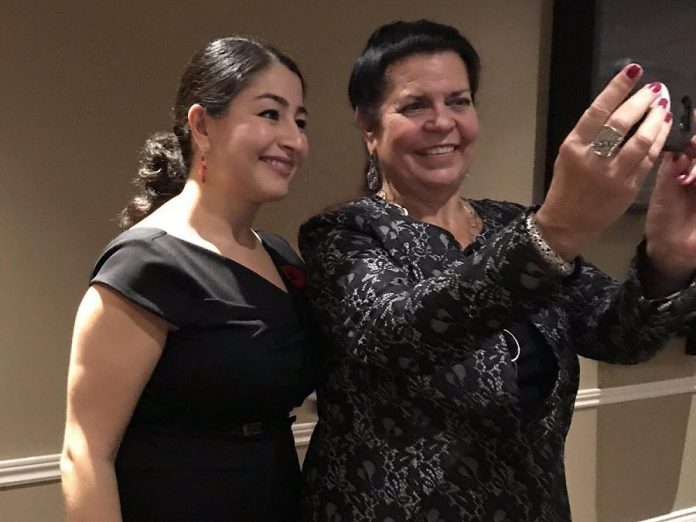 As someone born and raised in Peterborough, Jeannine has always been passionate about supporting her community, particularly local non-profit arts organizations.
Quidnovis.com provided an early free online presence for local organizations such as ReFrame Film Festival, ArtsWeek, and Folk Under The Clock, and Peterborough Musicfest — back when it was called the Peterborough Summer Festival of Lights.
"Fred Anderson had to be convinced the internet was important," Jeannine recalls, referring to the festival's late founder.
That support for the arts has continued with kawarthaNOW.com, which now sponsors Public Energy, Market Hall Performing Arts Centre, Showplace Performance Centre, ReFrame Film Festival, Peterborough Theatre Guild, 4th Line Theatre, and St. James Players, not to mention the hundreds of local musicians, artists, writers, performers, and makers that kawarthaNOW.com supports through its local coverage.
"The support of all arts and music is very important to us," Jeannine explains. "That dates back to my education in arts administration. Our readers have always relied on us for arts and music coverage and they can always rely on us for that."
To help keep her finger on the pulse of the local arts community, Jeannine is also now sitting on the City of Peterborough's Arts Culture and Heritage Committee.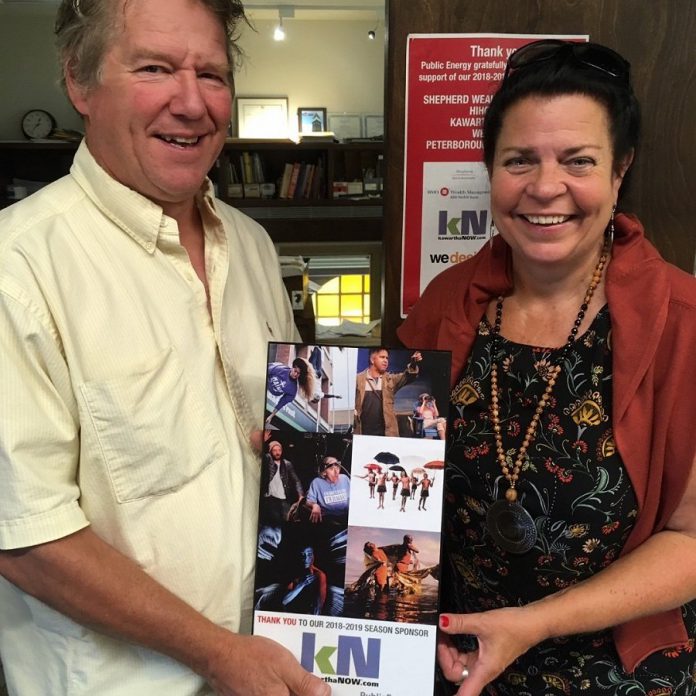 Along with its reputation for high-quality content, one of kawarthaNOW.com's distinguishing characteristics is its team of local writers, who come from Peterborough to Bancroft and Cobourg to Havelock.
"I often joke that my only true talent is recruitment," Jeannine says. "I recruit all of our writers. We have amazing talented writers on our team, and they all understand our focus on high-quality content, which is a key feature of our brand."
She notes kawarthaNOW.com is well positioned to expand its high-quality journalism as well as its branded editorial. However, in an increasingly competitive media landscape, Jeannine is always looking ahead to the next trend.
"We constantly need to re-evaluate our position in the market and watch who's crossing into our business lane at any time," she explains. "We have to make the time to plan strategically and be ready to take action when needed. With the pace of change on the internet, it's a daily process to stay tuned in and be vigilant."
While for most people this might seem exhausting, Jeannine says it actually energizes her.
"It forces me to be constantly researching and learning," she says. "For example, we're currently planning some new products that will be important for small business to ensure affordable access to digital advertising."
It all comes back full circle to that Christmas holiday in 1995 that led to the creation of that first community information website in the Kawarthas.
"It's a good thing that, over 23 years later, I still believe the internet is the future of news and communication."
The head office of kawarthaNOW.com is located in Peterborough. For more information, contact Jeannine Taylor at jt@kawarthanow.com or 705-742-6404. You can follow kawarthaNOW.com on Facebook, Twitter, Instagram, and Pinterest.