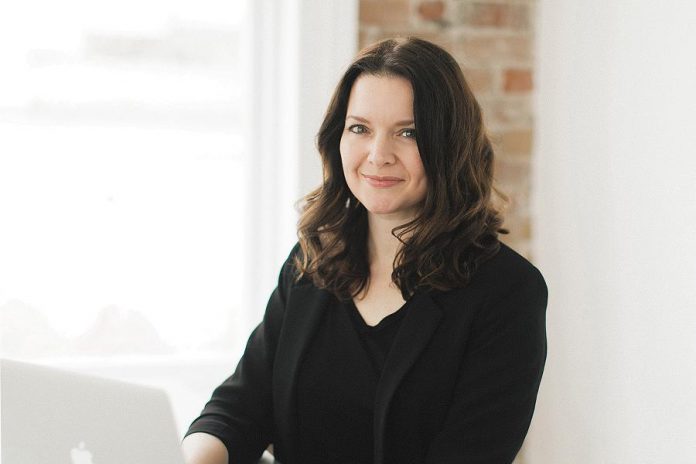 Growing up in outport Newfoundland, Paula Kehoe was surrounded by storytellers — spirited talkers telling tales of life's quirks and absurdities. So it's no surprise she would develop the storytelling technique and aesthetic.
Paula has woven storytelling with her communications expertise and journalism background to meet the new needs in digital and print marketing.
"Storytelling is an art form," Paula says. "It's very much about sharing and connecting with people. When you're telling a story or listening to a story, you're all in that moment together."
The owner of Red Rock Communications now uses a form of storytelling to get people talking about a product or service: brand storytelling, as Paula calls it.
"It's one of the most powerful tools in your selling toolbox," she explains.
"If you're trying to get customers to buy your product or pitch your company to investors, for example, your success will be dictated by your ability to influence, persuade, and seal the deal."
For three years, the Peterborough-based copywriter has been offering writing services to companies, creative agencies, and startups.
She creates content and turns ideas into words for the use of promotion through website pages, articles, publications, advertorials, marketing brochures, press releases, ad campaigns, and long sales copy.
While working with clients, Paula's role is quite expansive. She writes and edits copy, ensures clients' messages are properly delivered, discusses marketing methods, develops new concepts, ensures budgets and schedules are adhered to, and uses search engine optimization (SEO) techniques.
"Before I start writing, I research a client's business and brand and how they stand out from their competition. I work with the client to identify any pain points and potential solutions."
She then carefully chooses words crafted with precision. The end result is high-quality content that communicates value, connects with the needs of customers, and inspires them to take action.
For businesses struggling to retain customers or make sales, Paula says it could be that their digital copy isn't written well, doesn't resonate with their target audience, or isn't optimized to get noticed by search engines.
"Design, content marketing, and SEO are all parts of a good digital marketing plan, but copywriting is the glue that ties it all together. It's a game changer for almost any business."
Born and raised in Newfoundland, Paula completed a bachelor's degree in sociology and political science and a post-graduate diploma in journalism. Her writing and communications consulting work took her from her home in a tiny fishing village to the Grenadine Islands and from the east coast of Canada to the west, before she firmly settled in Peterborough with her husband and their two children in 2015.
The impetus to dabble in entrepreneurship started in 2016 when Paula started her boutique communications company Red Rock Communications. She made the decision to work for herself so she could be present for her young boys.
For many, raising a young family and running a business seems like a daunting task. However, Paula says she wouldn't have it any other way.
"I didn't know a single person in Peterborough when I moved here, and in a few short years, I'm proud to say that I've built a supportive network of friends, and a long list of grateful clients and unexpected business opportunities."
Her projects are many and her clients are diverse. She works with creative agencies and corporations in team environments and supports individual clients while keeping an eye for opportunities — which is how she became the co-founder and VP of marketing and communications for virtual reality startup SoftCoverVR.
SoftCoverVR works with the healthcare and pharmaceutical industries to produce immersive experiences for marketing, training, and educational purposes.
"It's an exciting opportunity," Paula says. "I'm fascinated about the intersection of art and technology, and how we can tell better stories in this medium that are impactful and emotional."
Although running two businesses adds to her plate, Paula continues to pursue her volunteer interests. Nowadays, she's busy in her role on the Women's Business Network of Peterborough's board of directors. As 2019-20 Awards Director, she's responsible for organizing the Women In Business Award and Judy Heffernan Award event in 2020.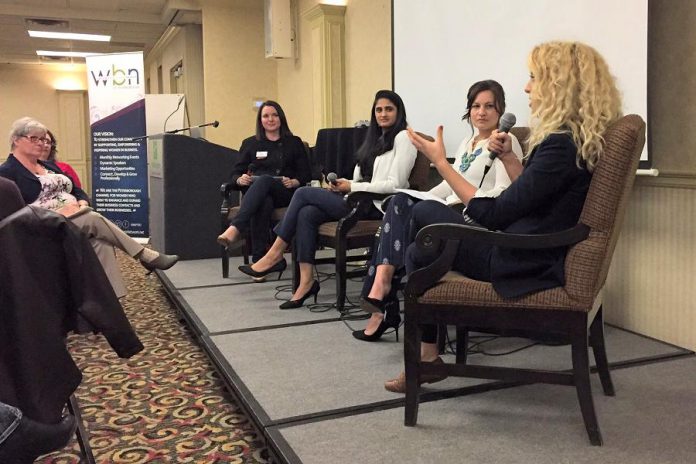 Being front and centre inspires Paula to keep discovering the passion behind what people do — and transforming that passion into an equally compelling story.
"Stories are written to be shared," she says. "To recognize the power of people's stories and then tell them on their behalf is an absolute pleasure."
Red Rock Communications is located in Peterborough. For more information, email paula@redrockcommunications.ca or visit redrockcommunications.ca. You can also connect with Red Rock Communications on Twitter and Instagram.